Our contact details +32 472 90 90 39 | hello@justrussel.com
Very simple! Go to our short quiz and fill in your pet's profile. Once your order is placed, we will make your package and within 1 to 3 working days you will get your personalised food delivered to your home.
At Just Russel, we want to ensure our customer's convenience. That's why we automatically send a new quantity of food. You will always receive a reminder email or message from us before the payment goes out of your account. If this is not answered, we will send the package. If you choose not to continue with Just Russel, you should pause your account as follows: Log into your profile here . In your menu, choose "My deliveries", where you can manage your deliveries. If you have any questions, do not hesitate to contact us.
Good question! Well, in a nutshell: We offer premium dog and cat food, at a fair price. The food is adapted to your pet's needs and delivered to your home on a monthly basis. We work with 100% natural products, it is cancelable at any time, …
And so much more! So your pet stays healthy and you never pay too much. With Just Russel, you don't hang on a leash and you can always ask your questions!
Log into your profile by clicking here . Click on "My pet(s)" in the menu. For each pet, you will see a delete button to the right of the 'edit profile' button. Click the cross, answer some short questions and click 'save and continue'.
Log into your account by clicking here . Click on "My deliveries" in the menu. Here you will find all the information about your deliveries.
Log into your account by clicking here . Click on "My deliveries" in the menu. At the top, you will see the planned deliveries. Clicking 'view all details' will give you various options. Shop nice extras, adjust the number of bags, change the delivery day or change the shipping address. Should you still have questions, do not hesitate to contact us.
You are not tied to a subscription. The reason we work with a subscription is to guarantee your convenience. Our algorithm knows exactly when your pet needs new food. Because of the automatic deliveries, you never run out of food. However, it is always possible to postpone the delivery if it would come too early or cancel it if the food would not be to your liking.
Log into your account by clicking here . On the shortcut menu, click the 'Postpone or pause delivery' button. You can choose to pause for a few weeks or until you want to re-order yourself. No automatic delivery will ever be scheduled if you choose the latter option. If you want to stop for good, click 'Cancel deliveries'.
Log into your account by clicking here . In the menu, click on "My deliveries". In the middle of the page, you get the option to order more food per delivery. This way, you can save money and you will be delivered less quickly. After selecting the ideal volume, click on 'save'. Are your deliveries coming too fast or too slow because they don't match the actual portion of food you give? Then click on 'Nutrition plan' and then change the daily portion. That way, the algorithm recalculates how much time there should be between the next delivery.
There are several ways you can enjoy discounts. We list some of the possibilities for you:

Invite friends/family with a free test bag and receive €15 discount on your next delivery
Add extra bags to your delivery and get a cheaper price per kg
You can find your personalised diet composition after entering your pet's details. The composition of your food depends entirely on your pet's profile because we make personalised food to measure. If you are a customer, you can find the composition on the nutrition flyer included in every delivery, or by logging into your profile and clicking on 'my nutrition plan'. In addition, our nutrition specialists will be happy to help you with advice and guidance.
We love puppies! Of course we have personalised puppy food. You can click here to read more about our puppyfood. We even have a special puppy package, ideal as a welcome gift. If you have any questions, feel free to message or call us.
Of course! We are happy to help you. Call +32 472 90 90 39 or mail to hello@justrussel.com and we look at how we can improve the composition together.
Didn't find what you were looking for?
No problem, we are happy to help. We are ready to answer all of your questions.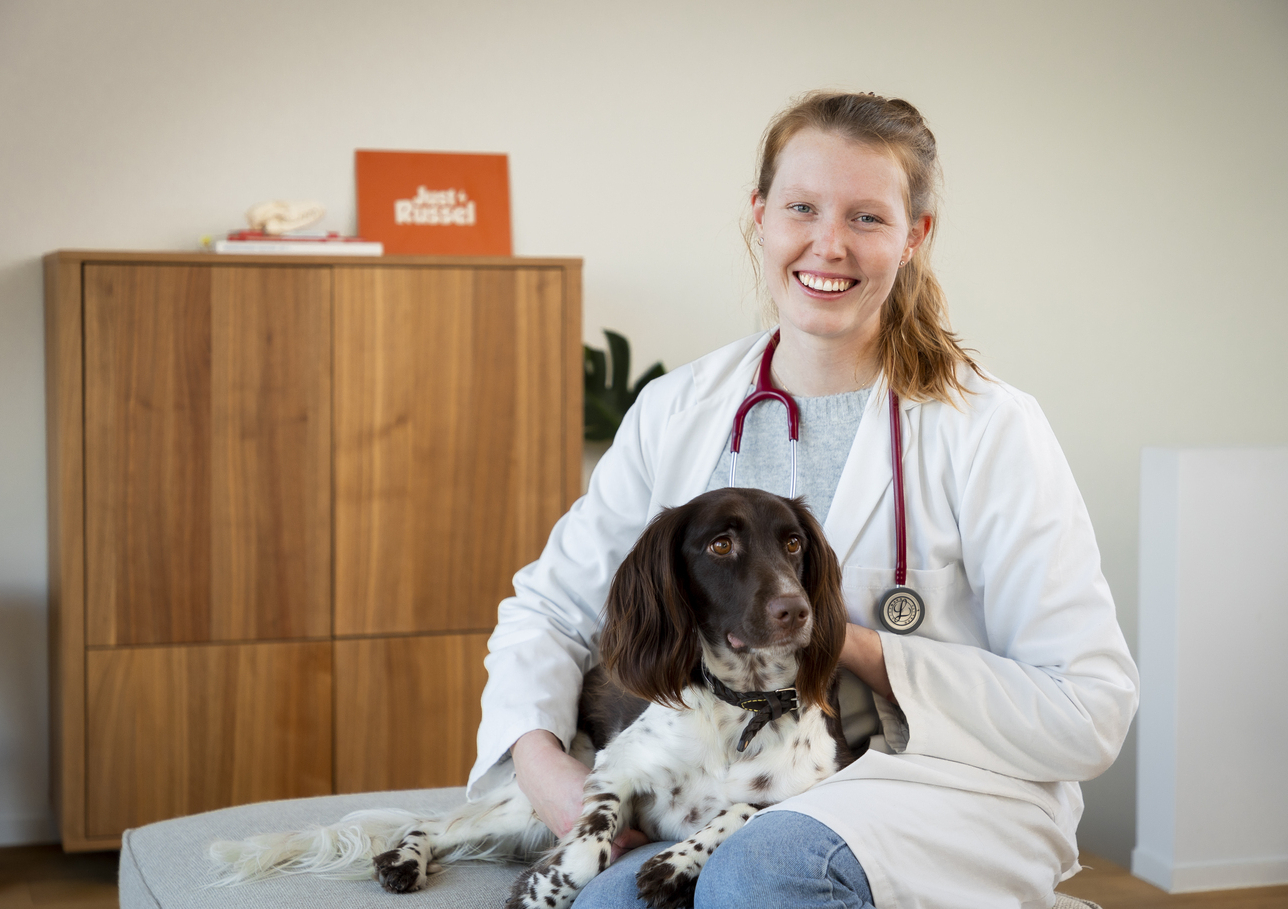 10,889 healthy pets already thanks to a personalized feeding plan