Save time, stress and money with nutrition tailored for your pet
A healthy, happy dog or cat while saving yourself headaches? You can do so with fresh dog or cat food, formulated according to your pet's needs and delivered free to your door.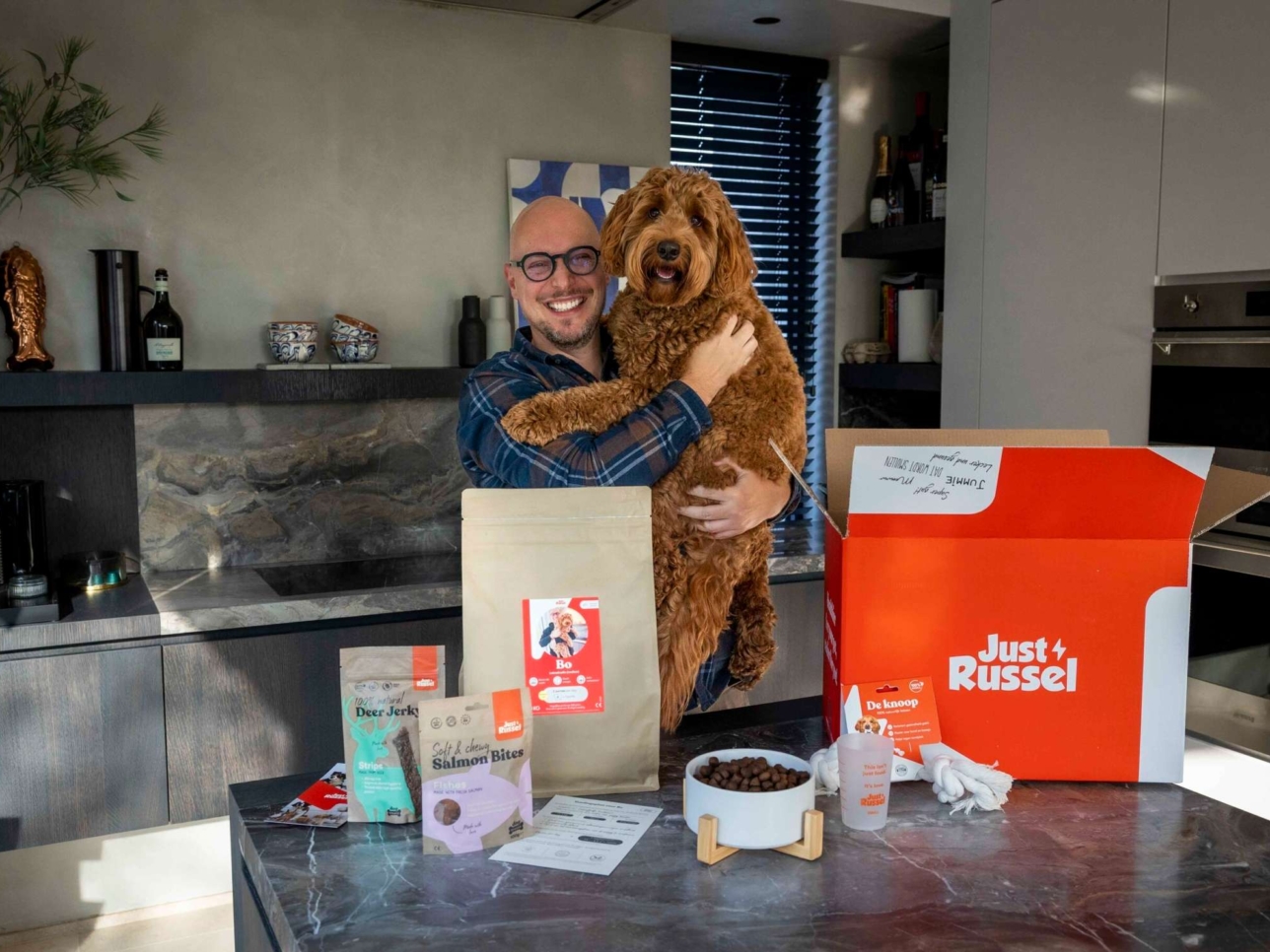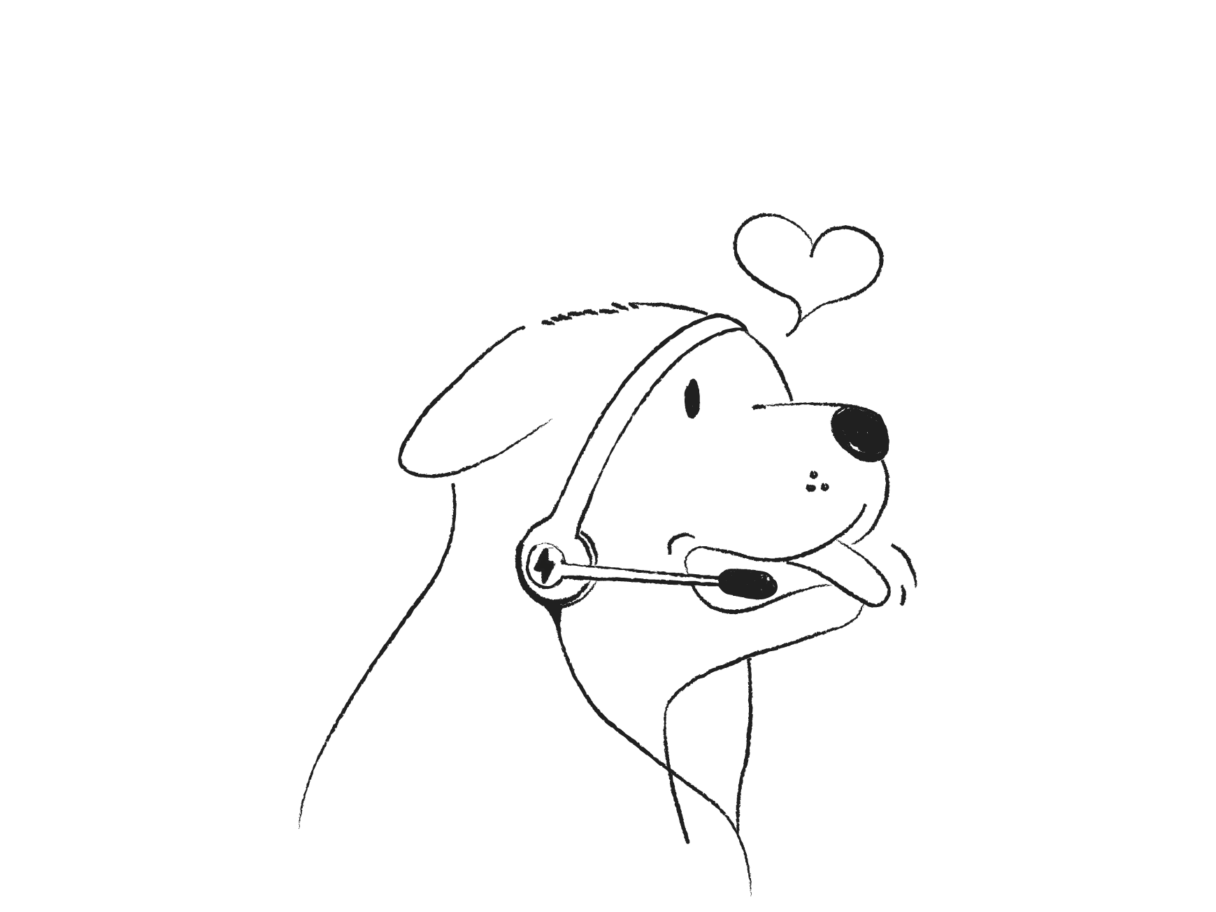 Fewer trips to the vet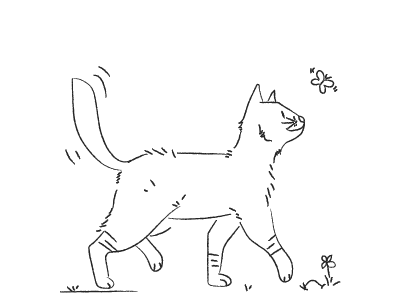 More time with your dog or cat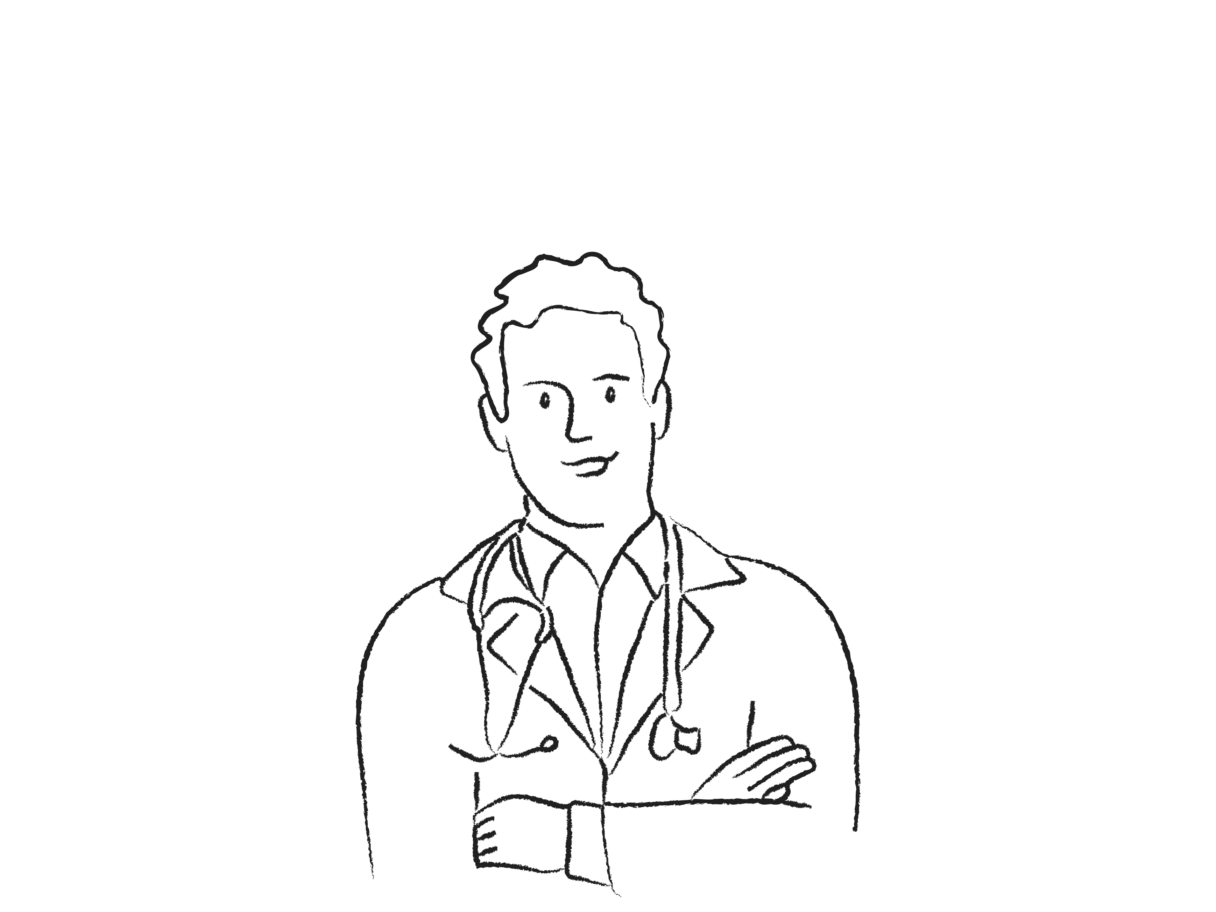 Coaching by veterinarians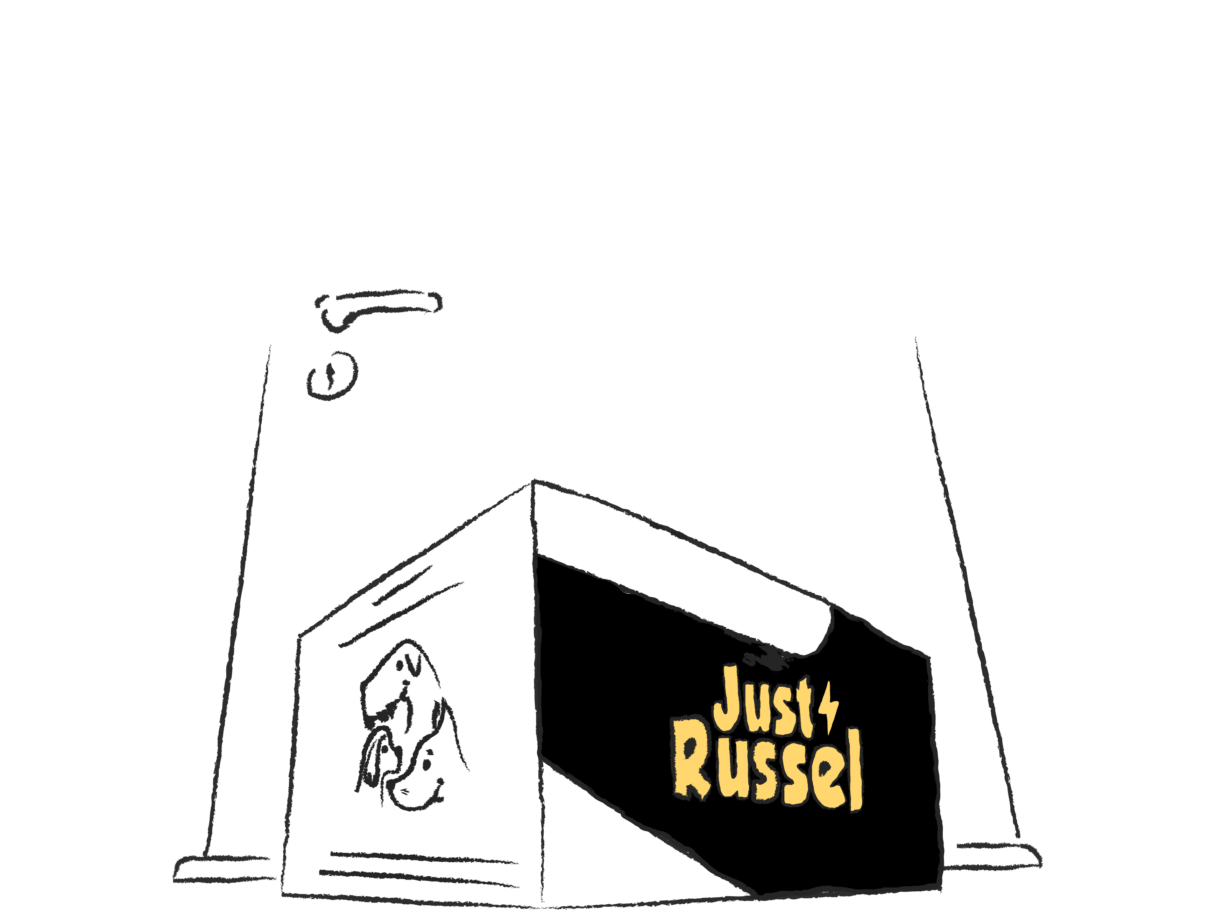 Free home delivery
Traditional foods do your pet an injustice
Did you know that 60% of all dogs and cats are overweight? And that 80% develop dental problems at some point? Studies prove a link between standard low-quality dog and cat food and these conditions.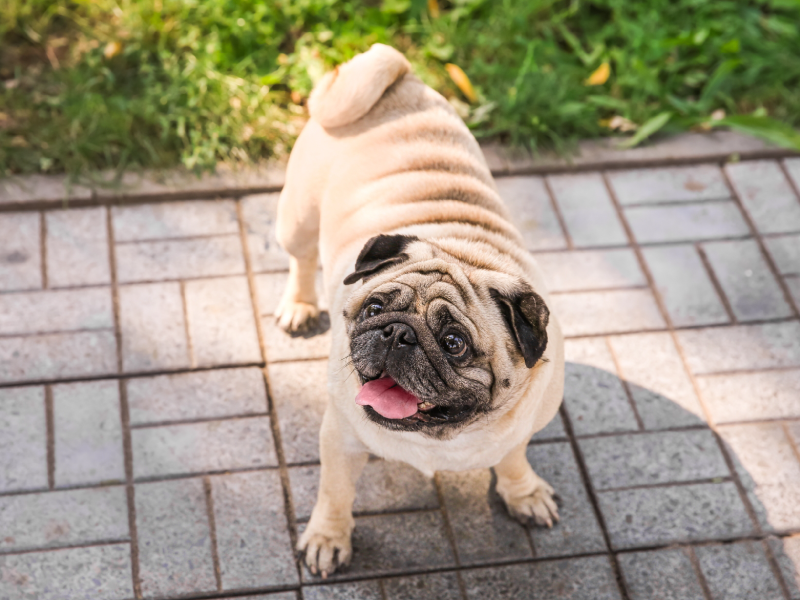 Rest assured with personalised pet food
The right portion and nutrients
You get natural food according to your dog or cat's needs, such as its age, breed, gender and allergies. Also handy: we calculate the perfect daily portion size. Ideal for a healthy weight.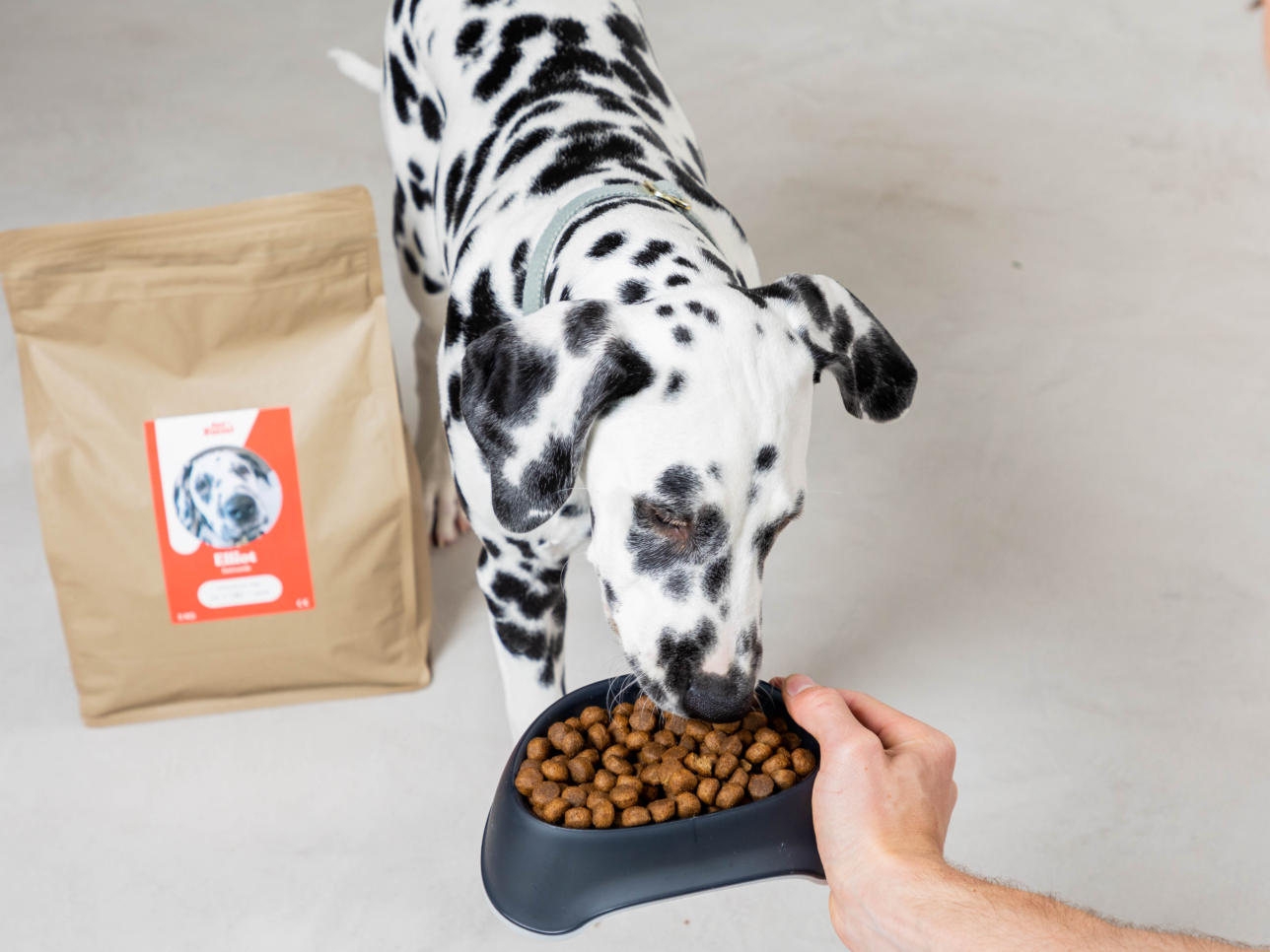 No dodgy ingredients
Because your dog or cat deserves only the best of Mother Nature: fresh chicken, lamb or salmon, broccoli, peas and even blueberries.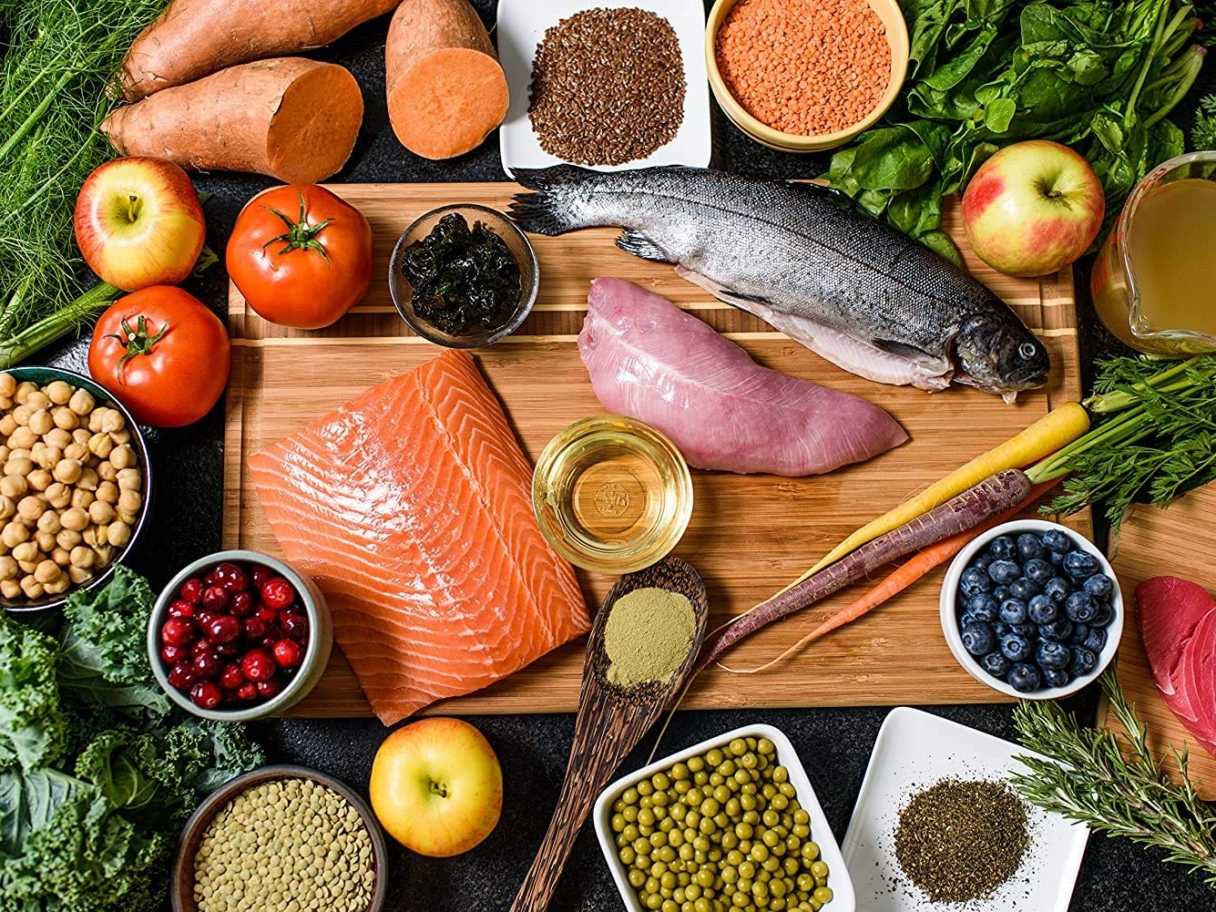 Nutrition that grows with you
Changing food is physically demanding for your cat or dog. That's why our nutrition gradually grows with your pet. As your puppy or kitten matures, we fine-tune his diet to his new needs, without touching the basics.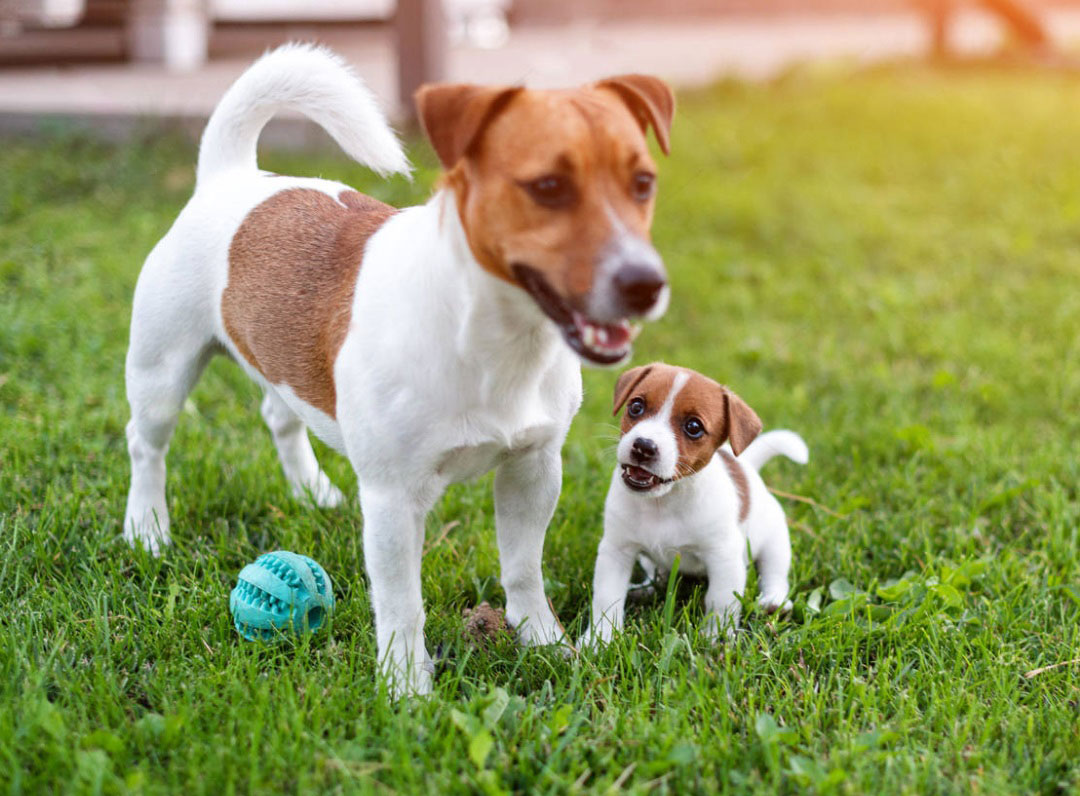 Never go hungry
Planning, organisation, walking back and forth between shops = stress. To relieve you, we deliver your kibble to your doorstep free of charge every month. That way, you'll never run out. And keep more mental energy for your dog or cat!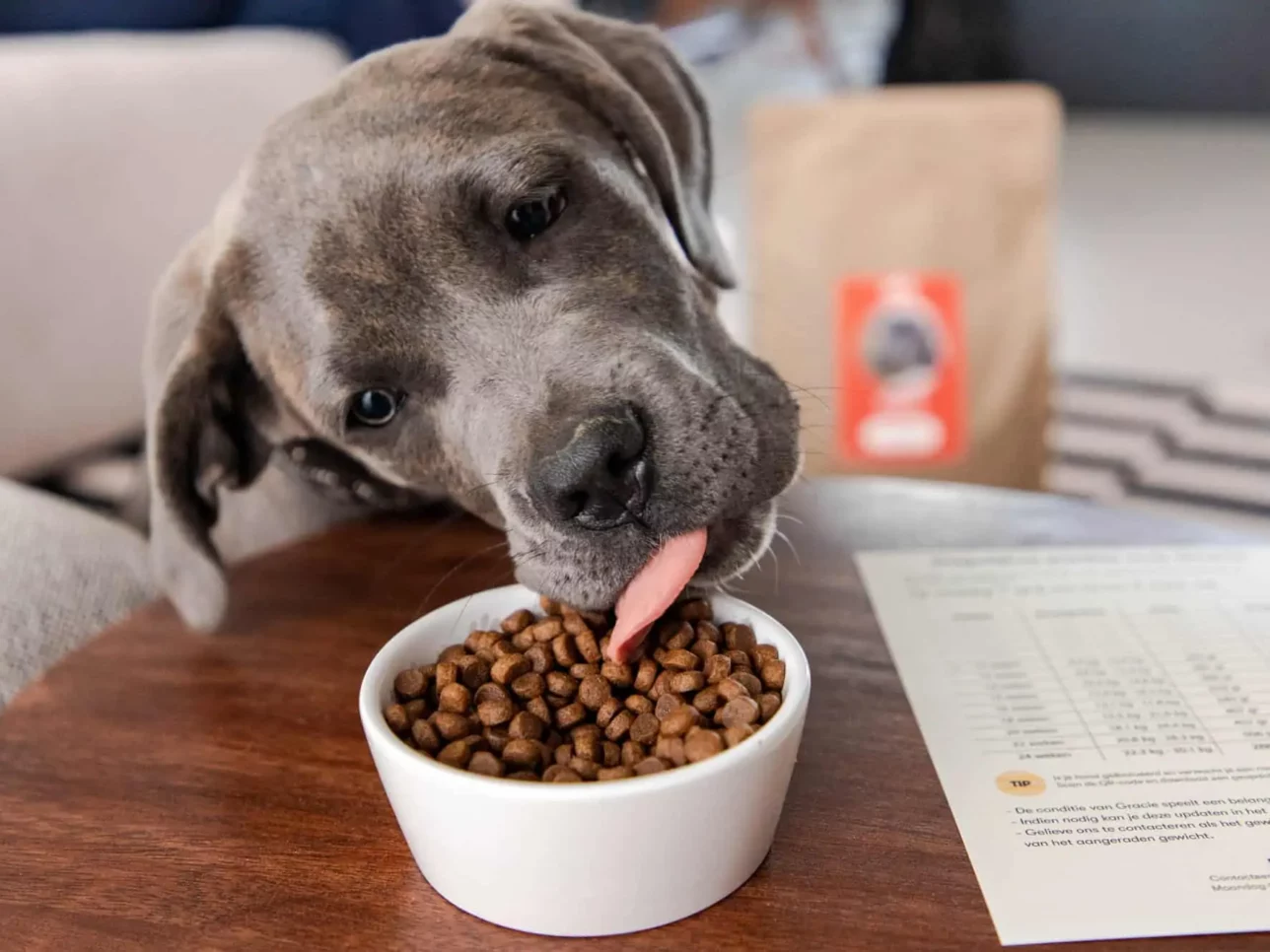 Save money, time and stress
Free – and on-time – delivery, 100% natural, the perfect portion and free vet support, that's our guarantee! Everything to make you, your dog and your cat happy.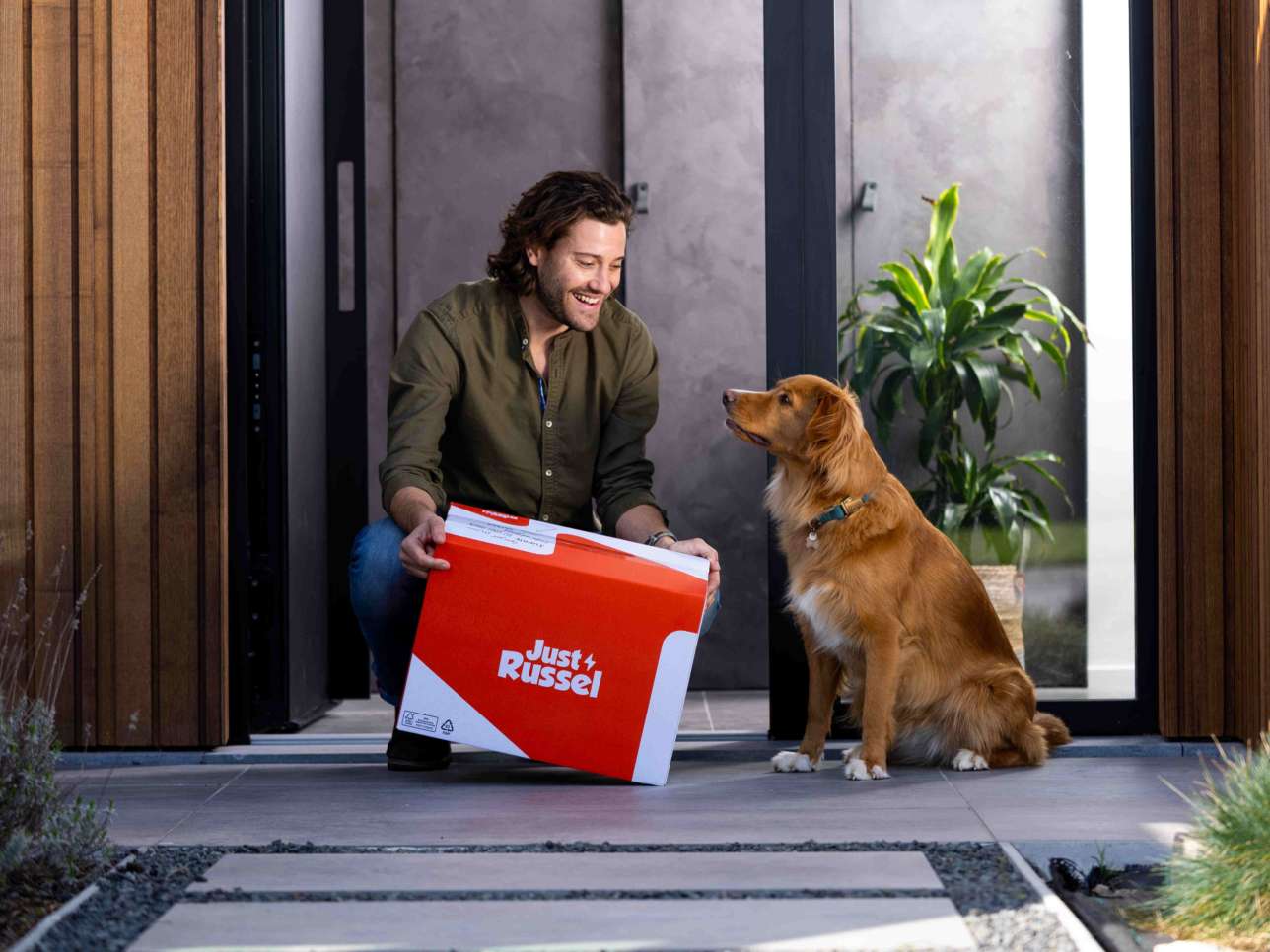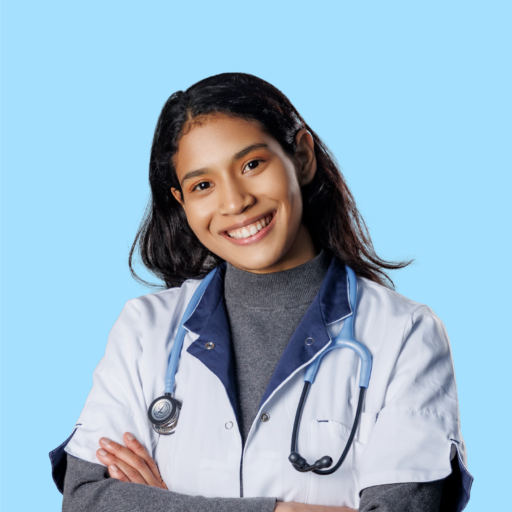 Supervised care for your dog or cat
Questions, doubts or headaches about your dog or cat? Our vets can probably do something for you. Give them a call via WhatsApp, by email or simply by phone and get instant advice that will help you right away. P.s.: this service is free of charge 😉.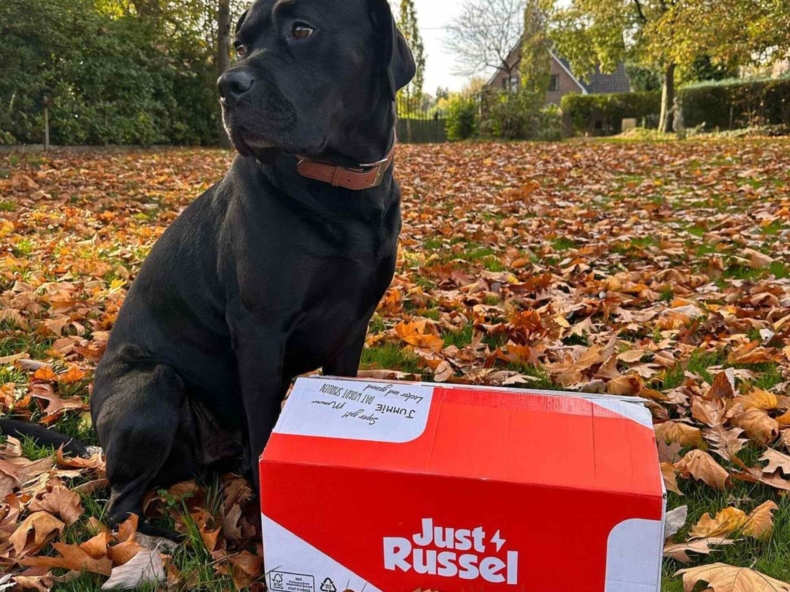 Fantastic service, super friendly people and price-quality really the best we have had in terms of food for Abby! Very happy with it and it takes away a lot of the hassle of never having to think about getting food. It just arrives at your door on time every month! I love it!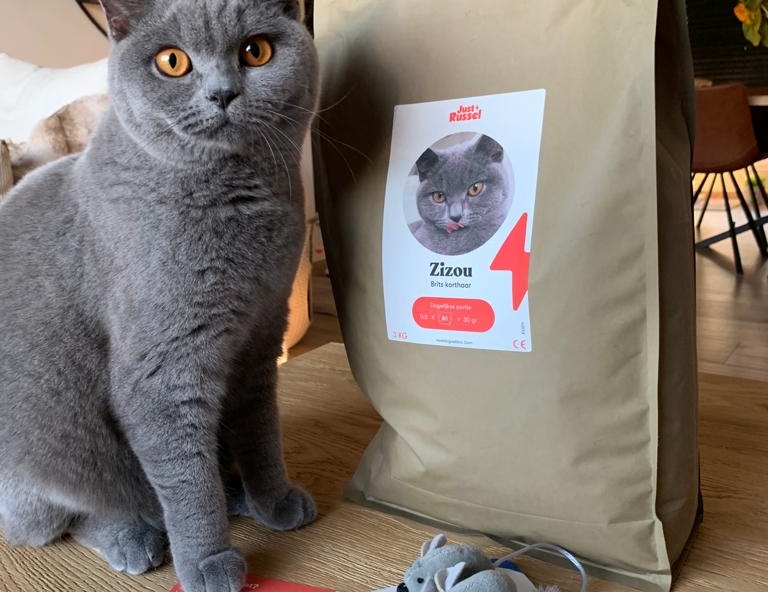 It amazes me how big of an impact your food has had on my cat's health. She always suffered from being overweight, but since we switched to Just Russel, she has reached a healthy weight for the first time. The included measuring cup also ensures that you can give exactly the right portion, super easy!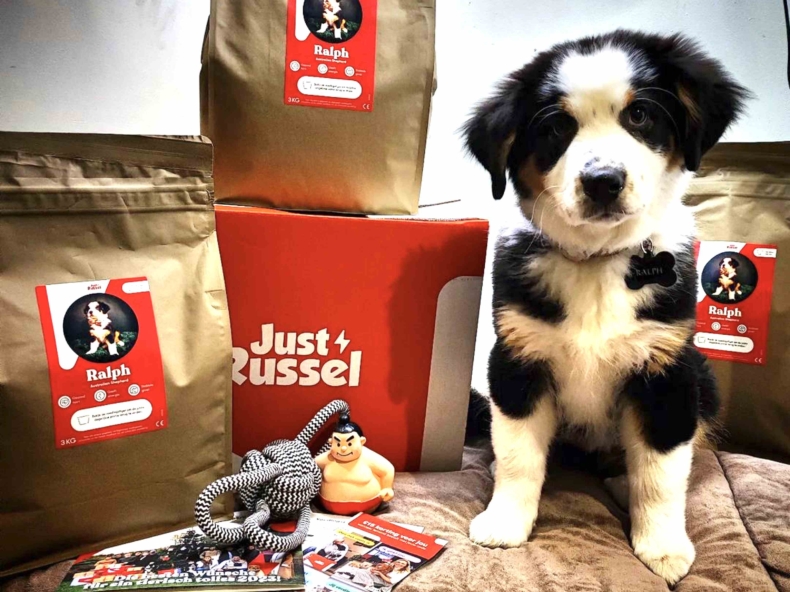 Ralph refused eating the kibble we received from the breeder. Even at home, he hardly ate and was getting smaller and smaller. Because of his condition, we started to get seriously worried. I ordered customised kibble from you and he was immediately wild about it. We are very relieved that the kibble taste good to our pup and give him a chance to gain weight!
A taste of the ingredients
What ingredients will your dog enjoy with his personalised dog kibble from Just Russel? We list a few for you: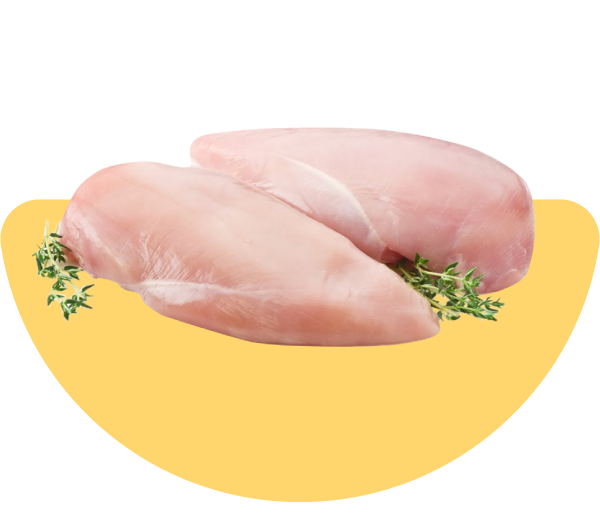 Chicken
Important protein source with calcium and phosphorus for healthy bones and teeth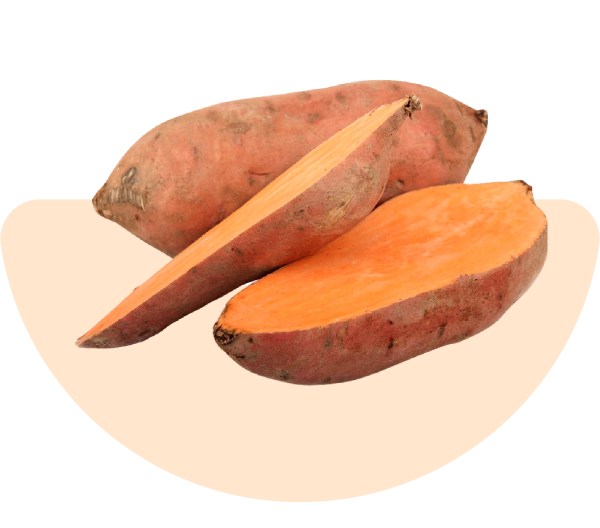 Sweet potato
Rich in vitamin A and potassium for healthy skin and muscles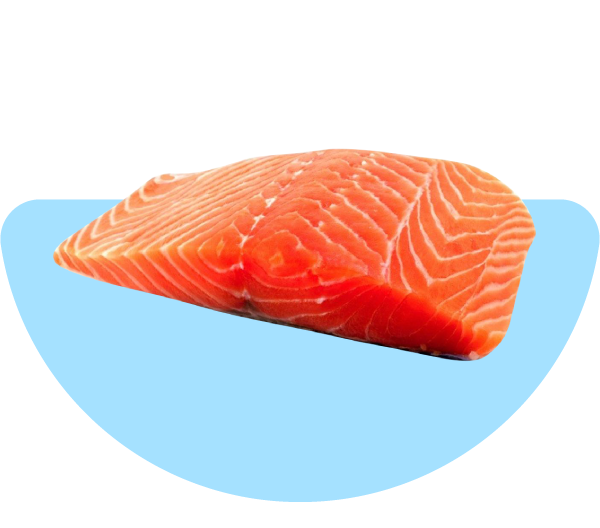 Salmon
Rich in omega-3 fatty acids for healthy skin and coat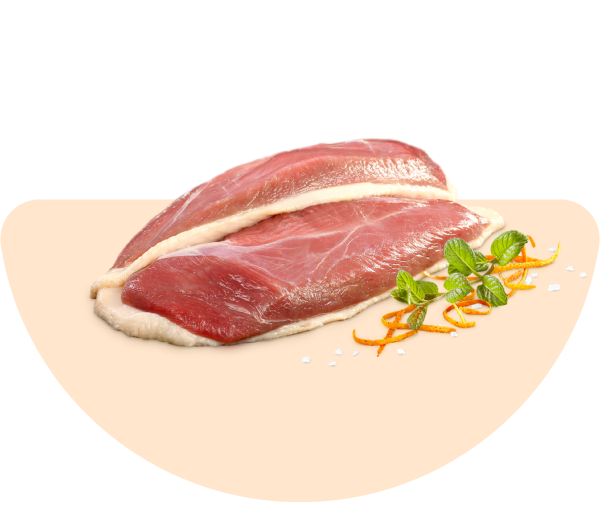 Duck
Good source of protein and B vitamins for energy and muscle building.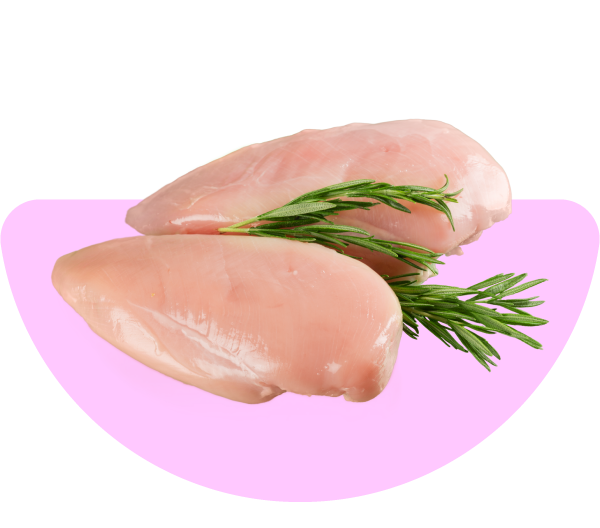 Turkey
Nutritionally rich with protein, vitamin B and minerals for healthy growth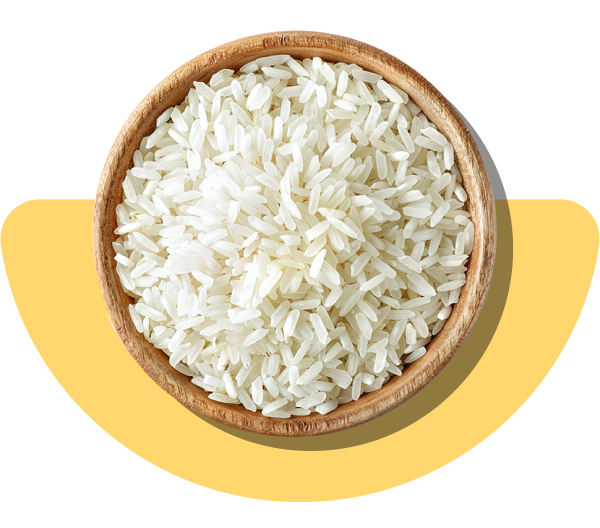 White rice
For natural, healthy fibres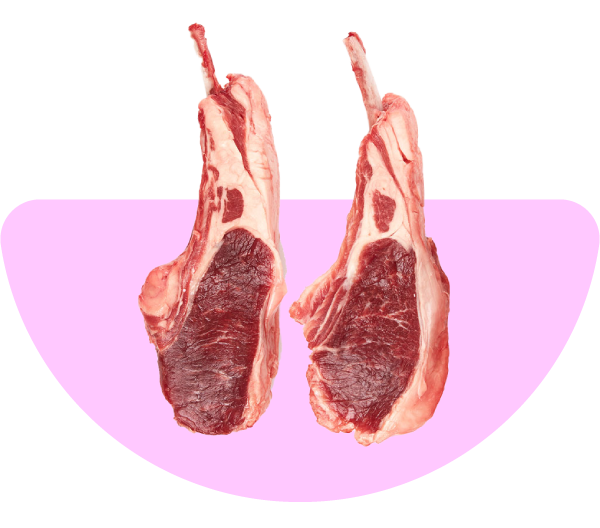 Lamb
Is lighter on your dog's stomach and digests better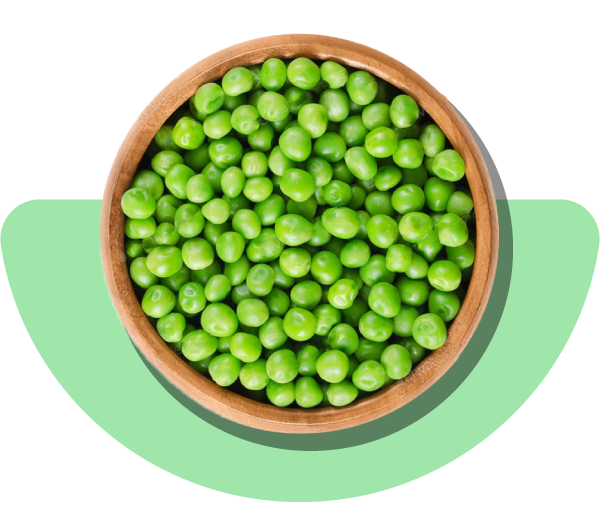 Green peas
A source of vitamins, packed with minerals and rich in protein and fibre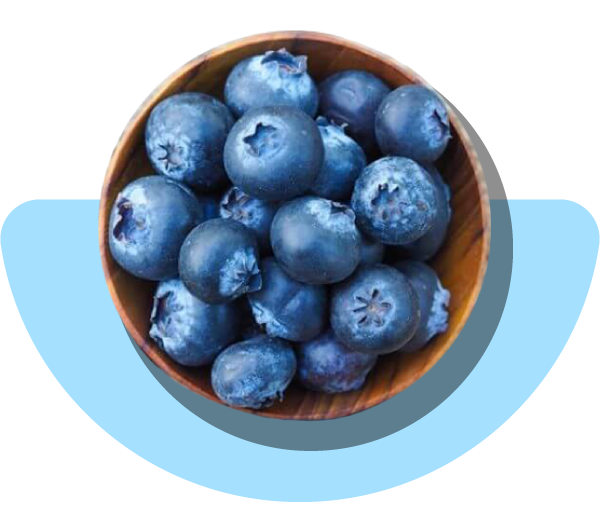 Blueberries
Superfood for younger skin and protection against cell damage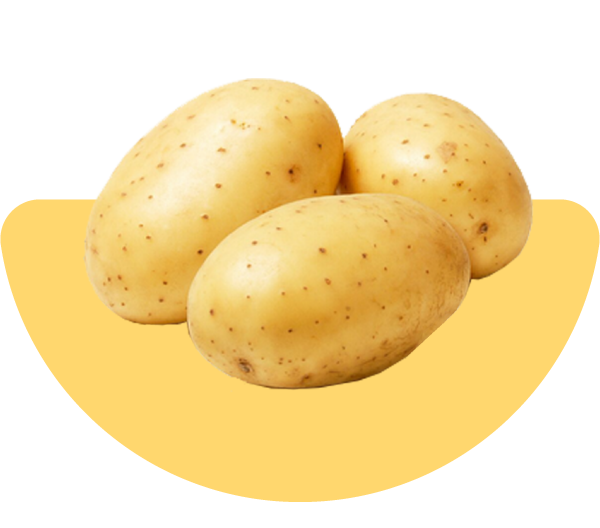 Potato
Rich in carbohydrates and vitamin C for energy and healthy immunity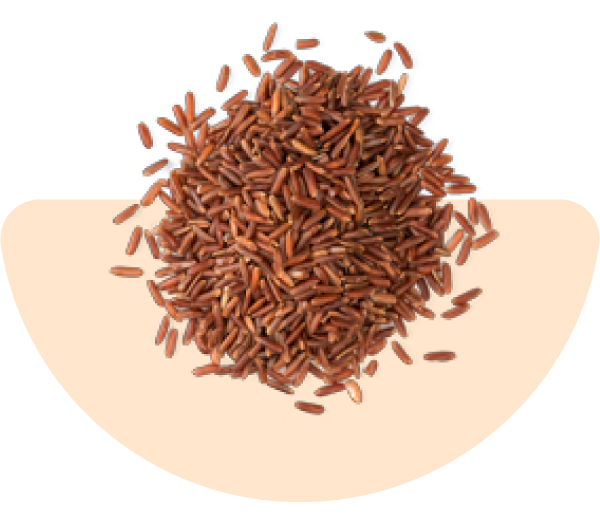 Brown rice
High-quality carbohydrates for energy and vitamin B for healthy metabolism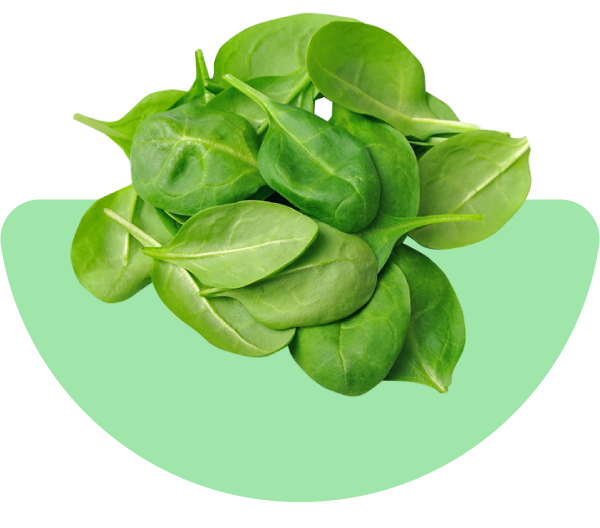 Spinach
Rich in vitamin K, folic acid and iron for healthy blood formation and growth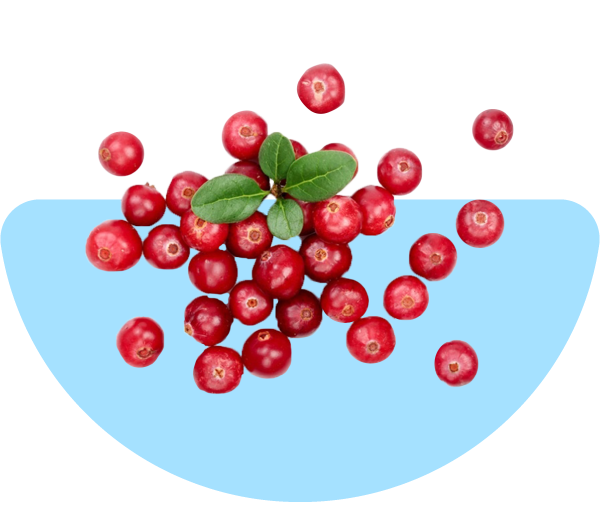 Cranberries
Superfood with antioxidants for a healthy immune system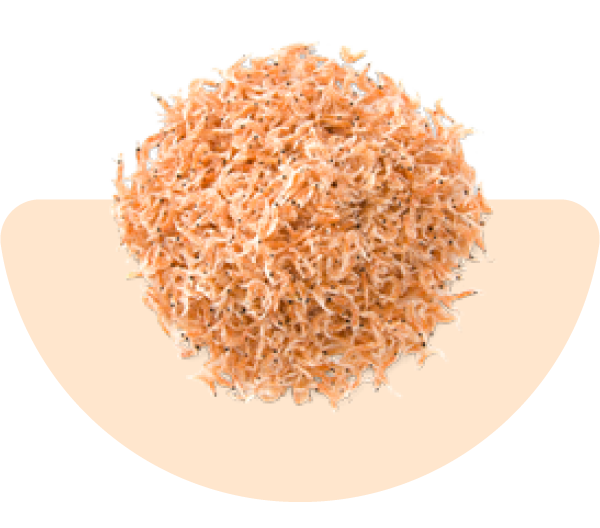 Antarctic krill
Rich in omega-3 fatty acids for healthy brain development and heart health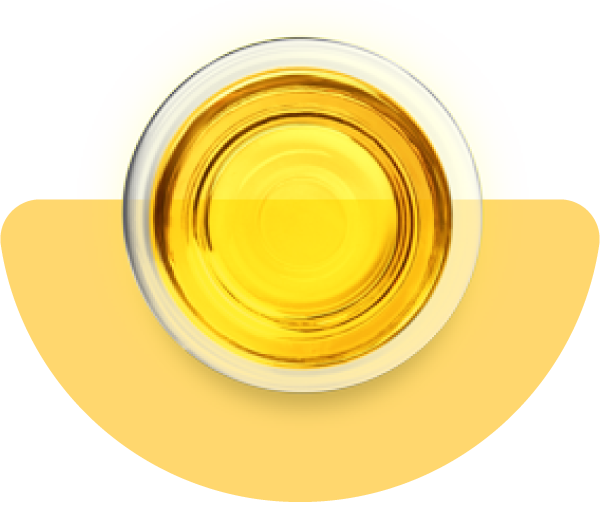 Fish oil
Rich in omega-3 fatty acids for healthy heart and brain function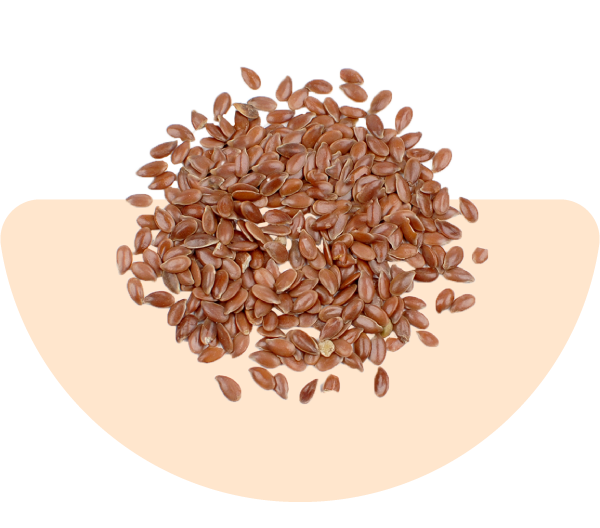 Flaxseed
For healthy digestion and shiny coat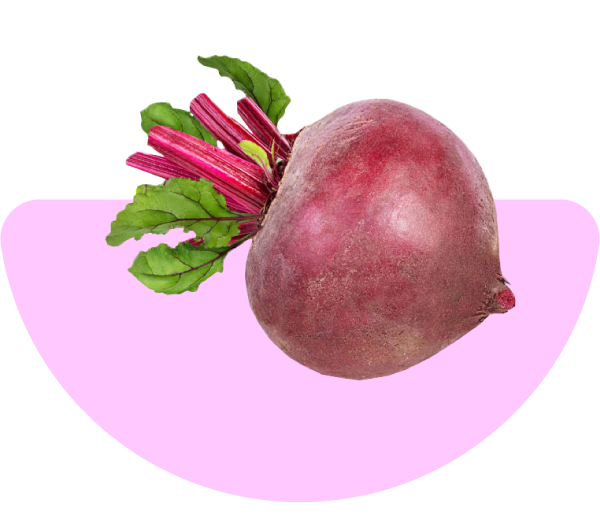 Beet pulp
For good consistency of your dog's stool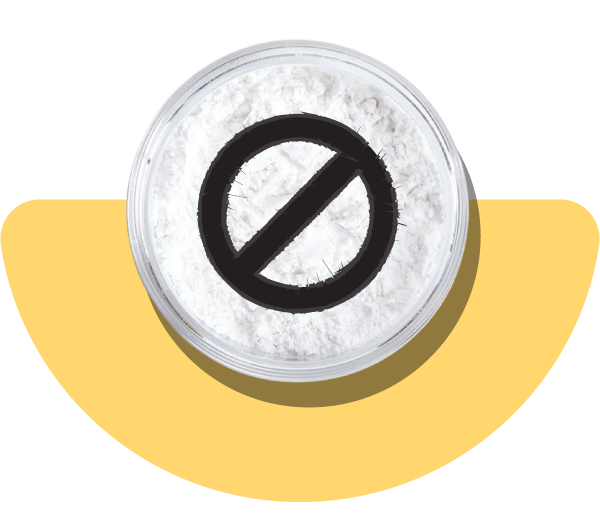 No artificial additives
Because that's how it should be in any diet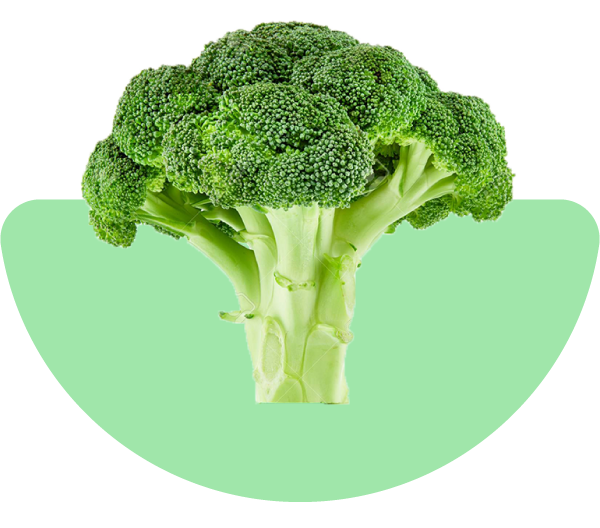 Broccoli
For strong bones and higher bone density
Also get a healthy and happy pet in 1-2-3
1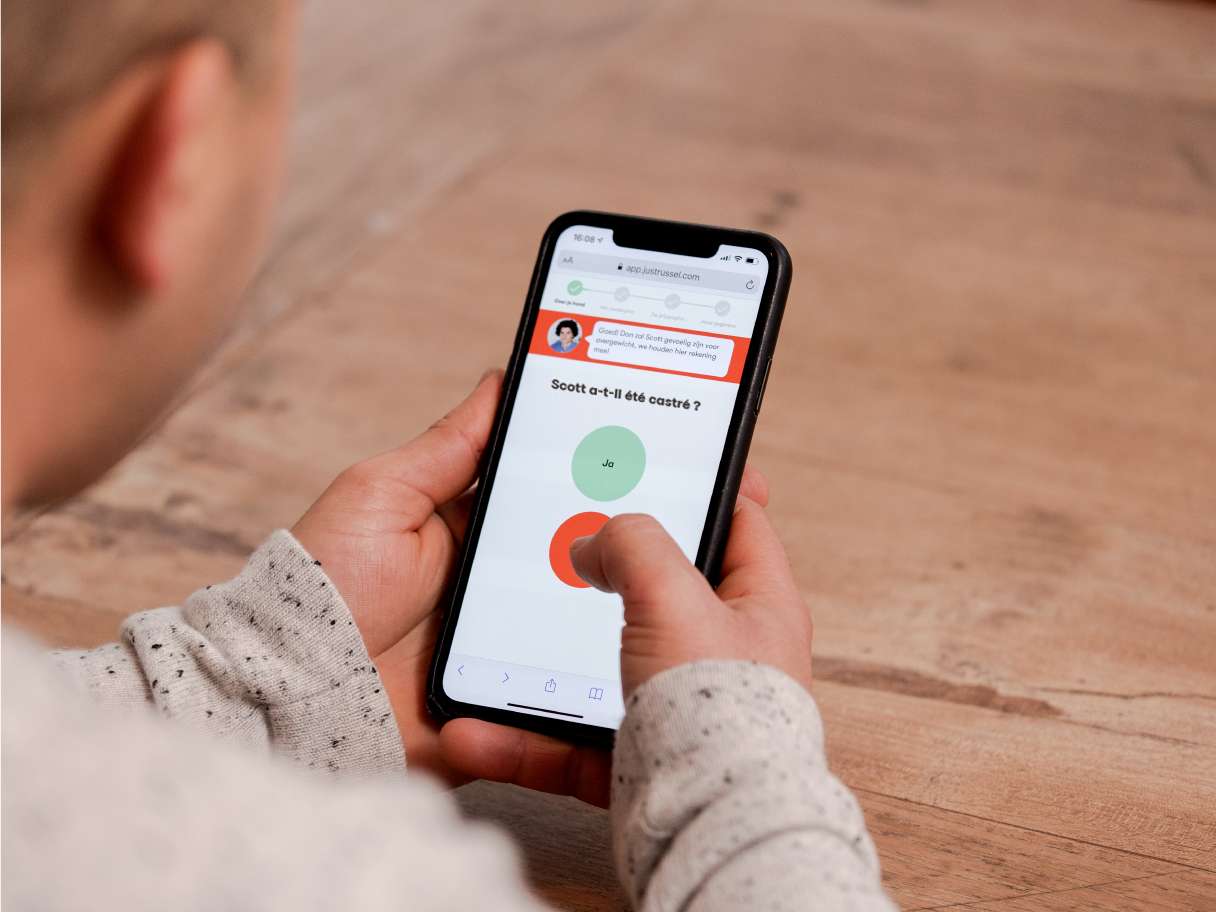 1. Tell us all about your dog or cat
Such as his age, race, weight and much more.
2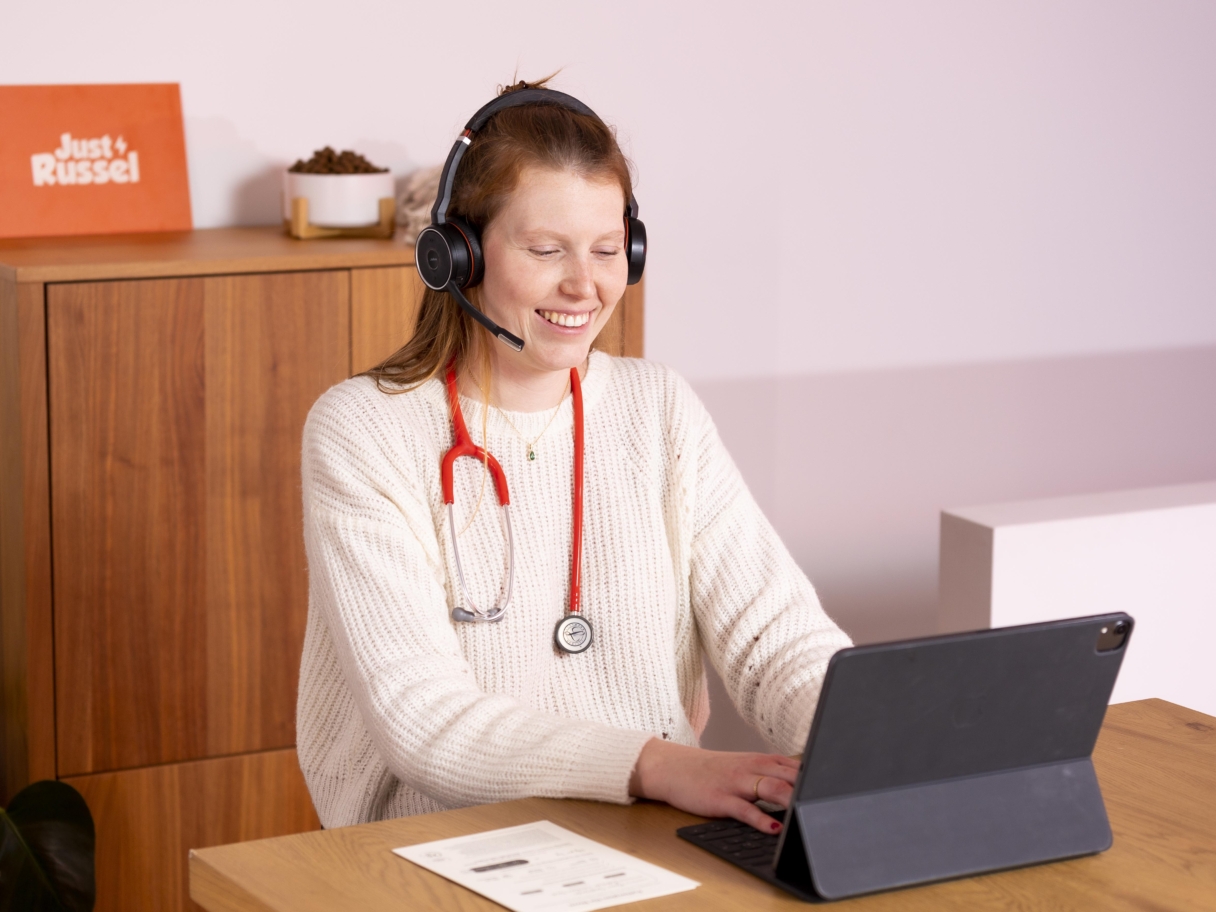 2. Let our vets make nutrition
With Belgian ingredients, and nicely balanced.
3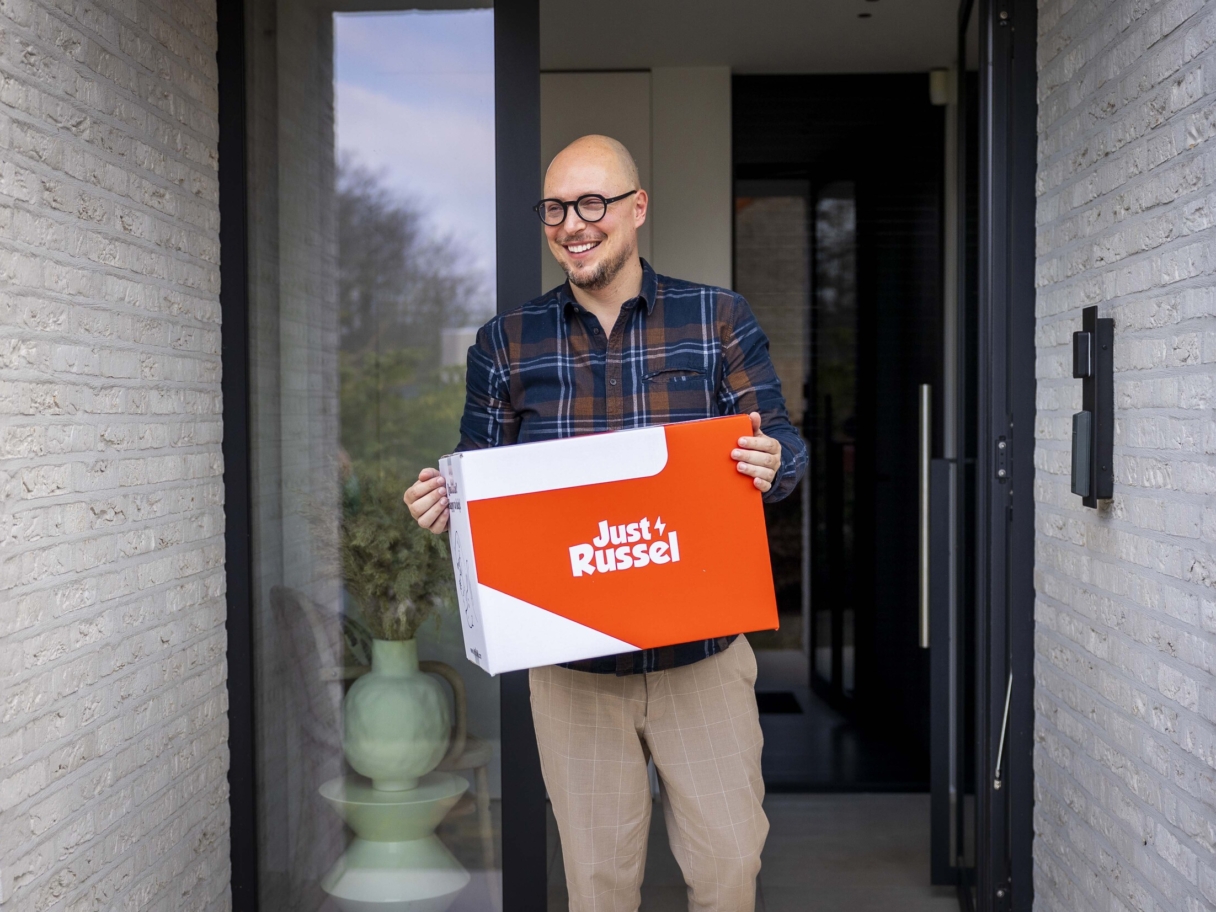 3. Get your food delivered to your door for free
This will save you time and money.
10,889 healthy pets already thanks to a personalized feeding plan