Customised dog food for more time with your most loyal pet
Caring for your dog is great, but also quite a chore. One where you can use all the help you can get. That is why we are here for you with tailor-made dog food and free 1-on-1 guidance. With only one goal: a healthy dog and a happy owner.

👩‍⚕️   Less visits to the vet

⏱️   More time for cuddles, games and walks

❤️   Enjoy your dog for 2.5 years longer on average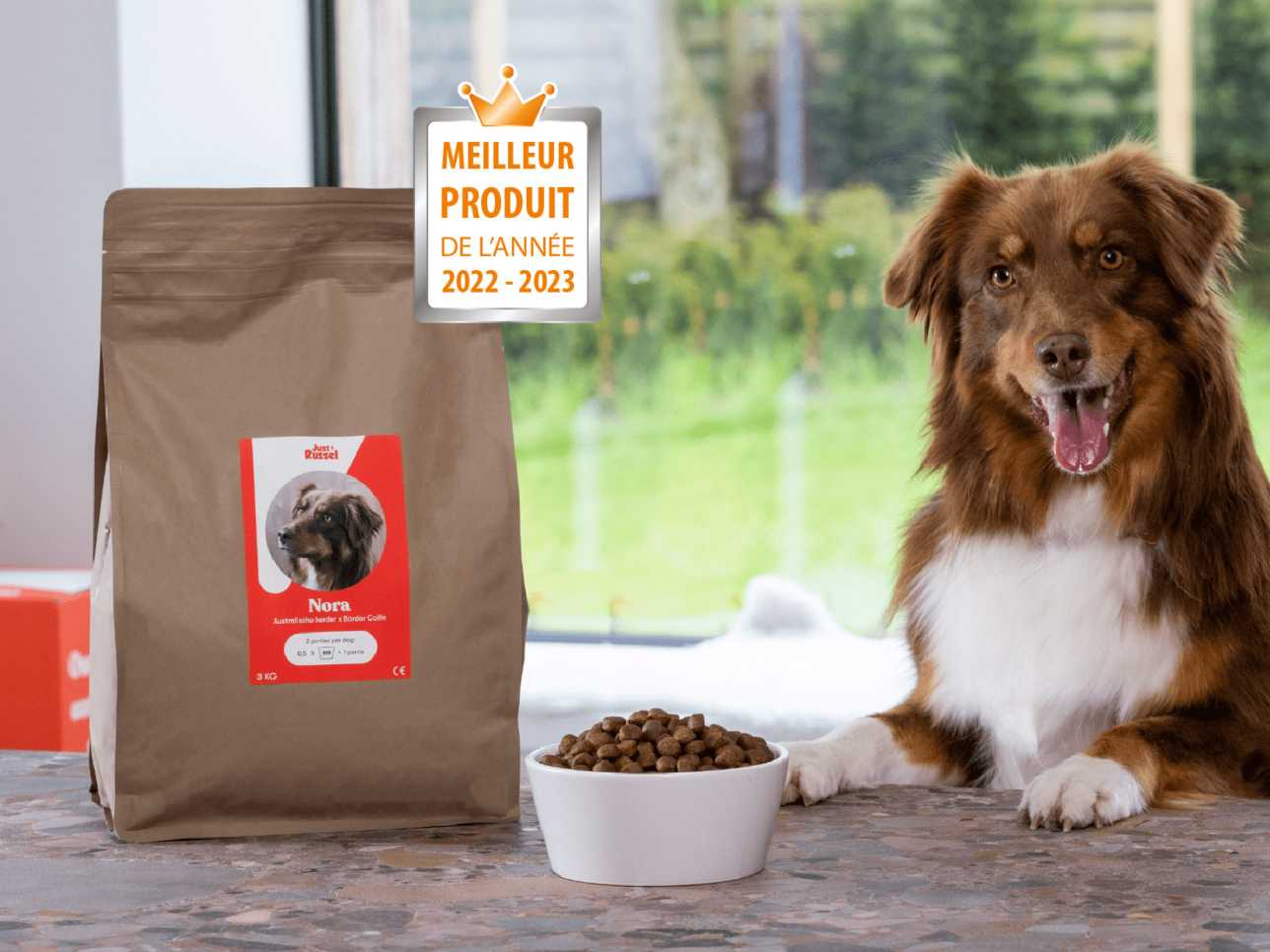 Most dog food falls short
Did you know that 60% of all dogs are overweight? And that 80% get dental problems at some point? How so? Studies prove a link between low-quality dog food and these conditions.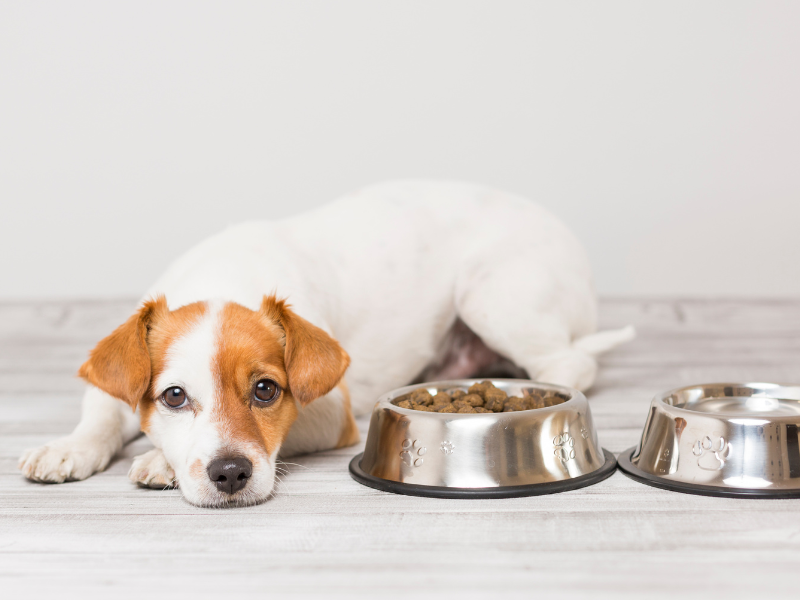 Rest assured with customised dog food
Seeing your dog roam the globe an average of 2.5 years longer and saving him from illness starts with customised dog food. Here are the benefits for you and your dog:
93% of our dog owners speak of a relief
"I only really realised how worried I was about feeding my Golden Retriever Lio when I saw how much time, stress and money I was saving thanks to customised dog food. It brings so much peace of mind that Lio's kibble is made for his body and needs and that I can speak to a dog food expert for free on the phone whenever I have doubts or questions."

– Larissa, Gilles & Lio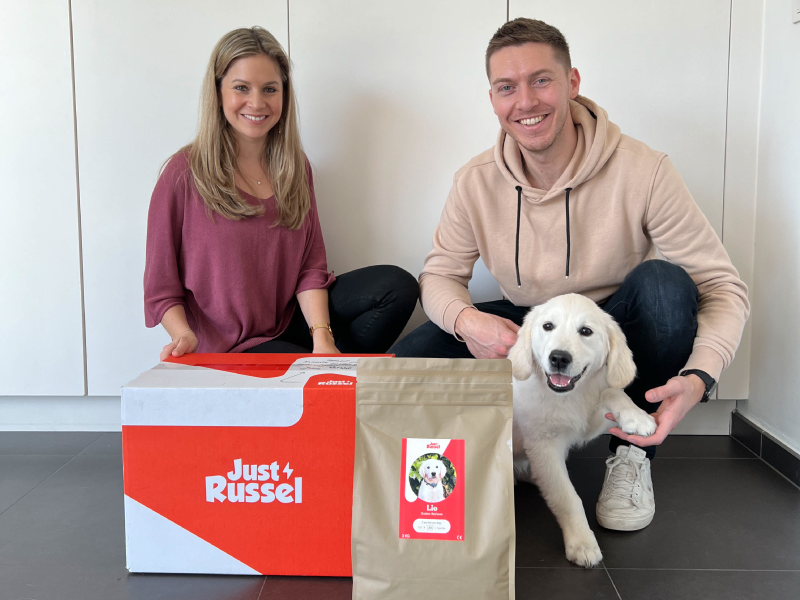 A taste of the ingredients
What ingredients will your dog enjoy with his personalised dog kibble from Just Russel? We list a few for you: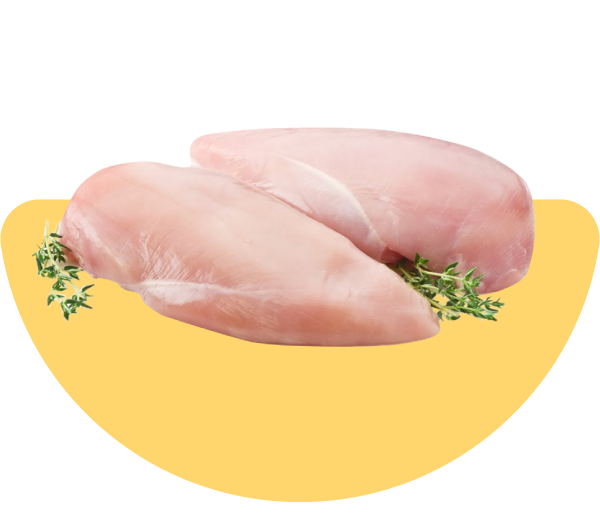 Chicken
Important protein source with calcium and phosphorus for healthy bones and teeth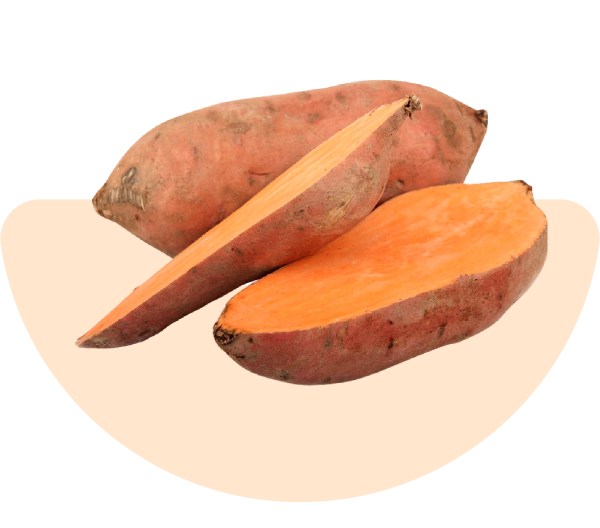 Sweet potato
Rich in vitamin A and potassium for healthy skin and muscles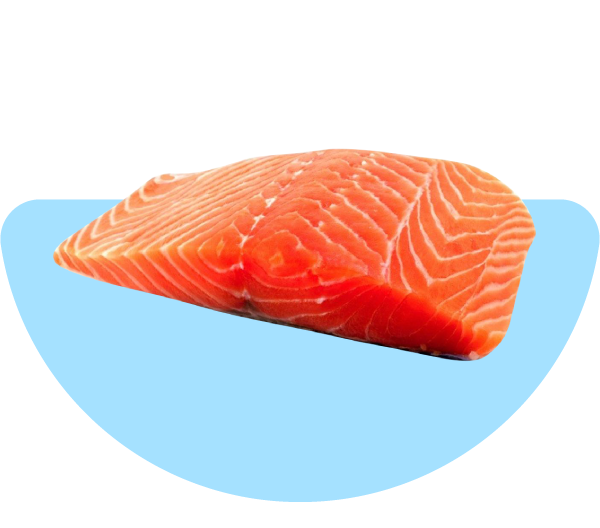 Salmon
Rich in omega-3 fatty acids for healthy skin and coat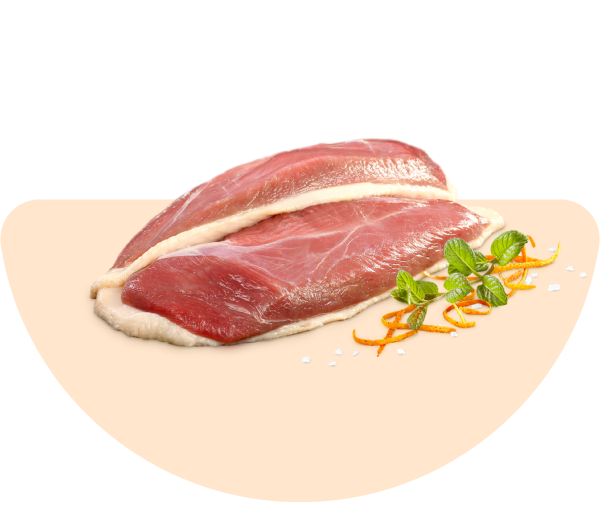 Duck
Good source of protein and B vitamins for energy and muscle building.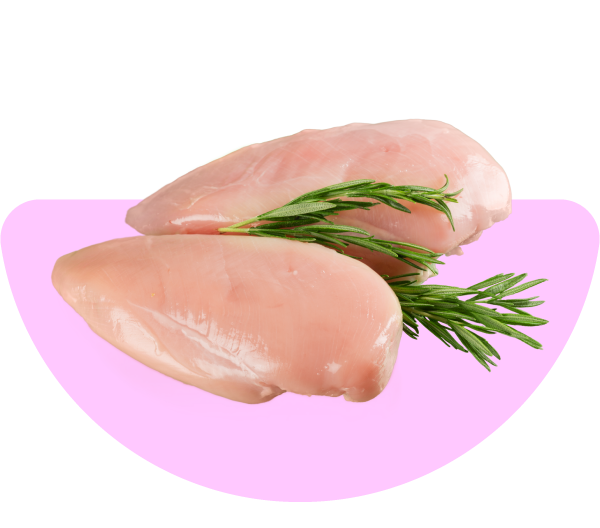 Turkey
Nutritionally rich with protein, vitamin B and minerals for healthy growth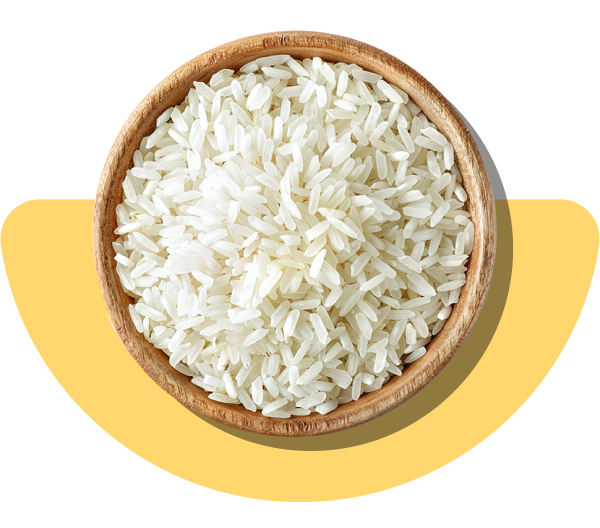 White rice
For natural and healthy fibres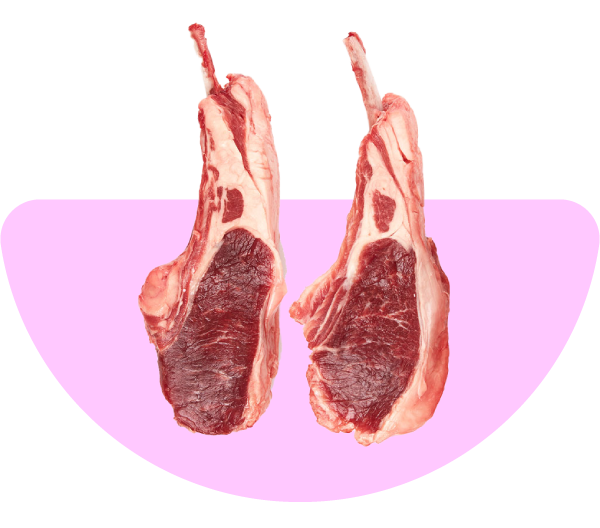 Lamb
Is lighter on your dog's stomach and digests better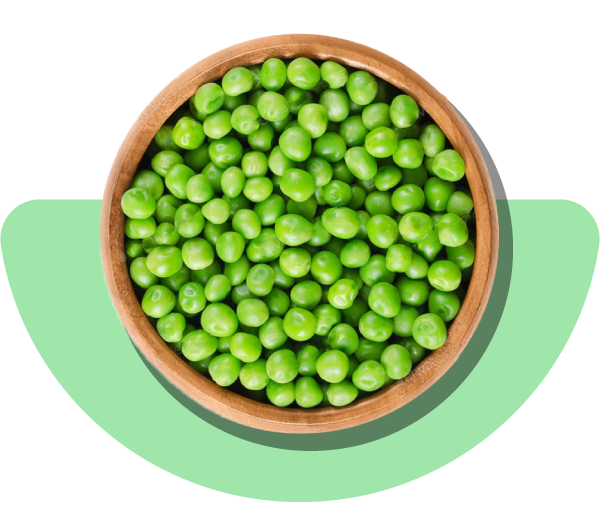 Green peas
A source of vitamins, packed with minerals and rich in protein and fibre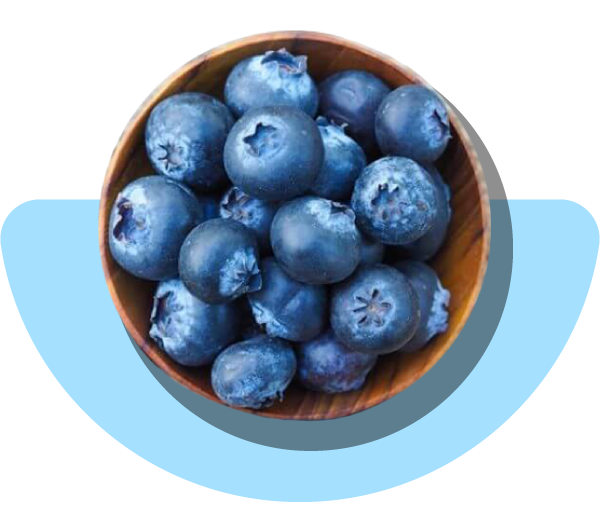 Blueberries
Superfood for younger skin and protection against cell damage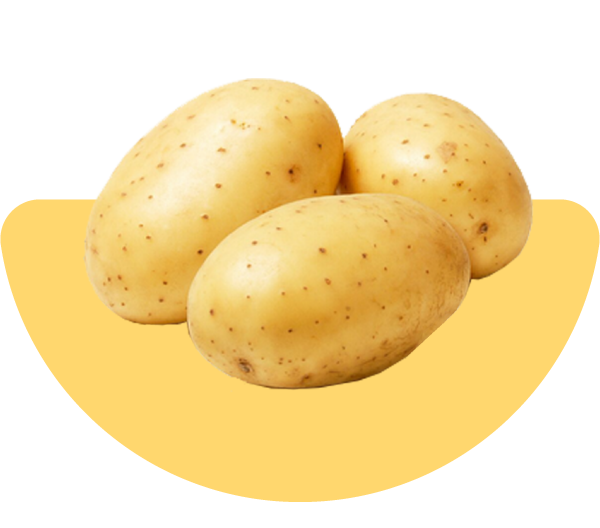 Potato
Rich in carbohydrates and vitamin C for energy and healthy immunity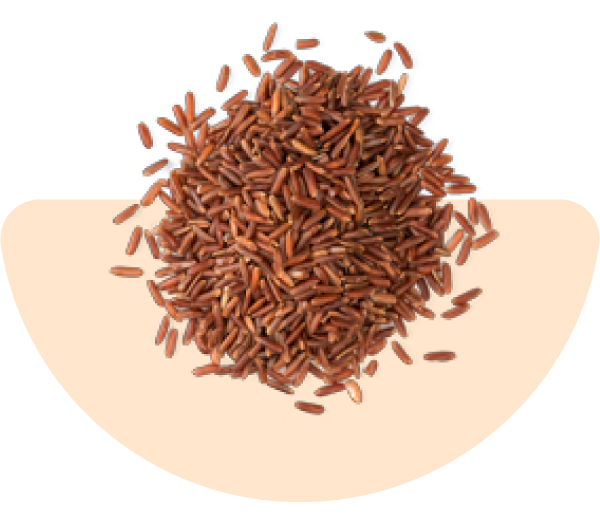 Brown rice
High-quality carbohydrates for energy and vitamin B for a healthy metabolism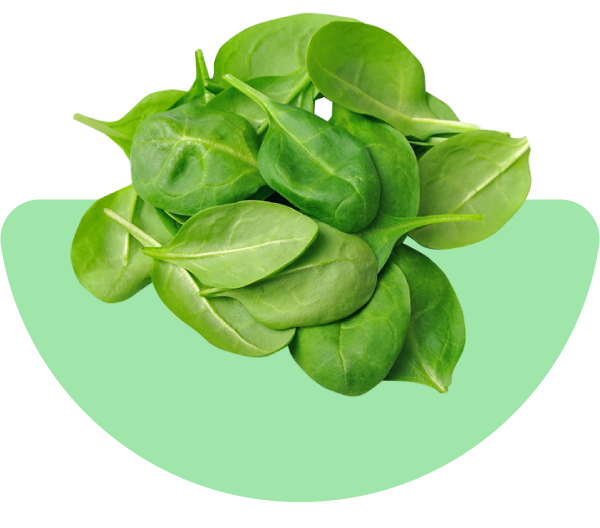 Spinach
Rich in vitamin K, folic acid and iron for healthy blood formation and growth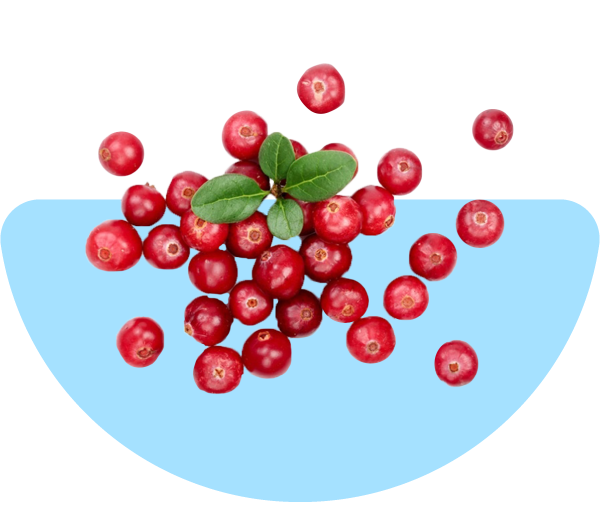 Cranberries
Superfood with antioxidants for a healthy immune system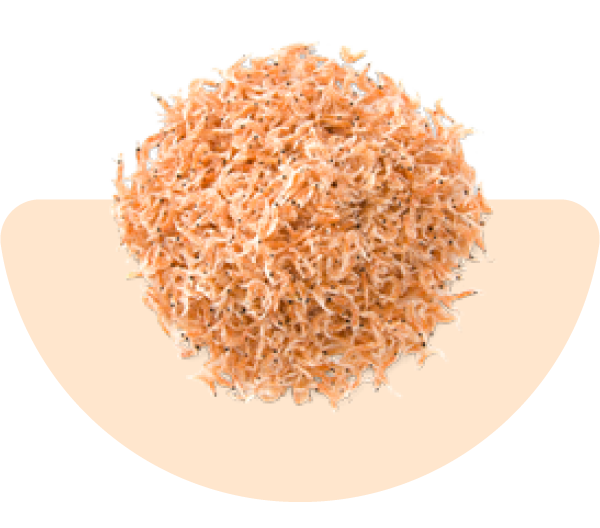 Antarctic krill
Rich in omega-3 fatty acids for healthy brain development and heart health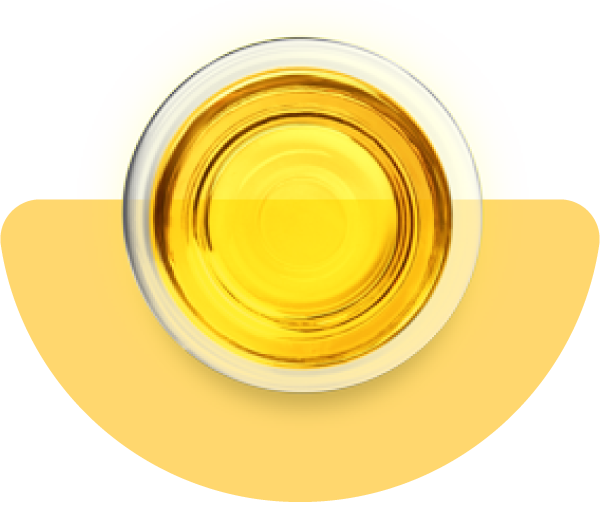 Fish oil
Rich in omega-3 fatty acids for healthy heart and brain function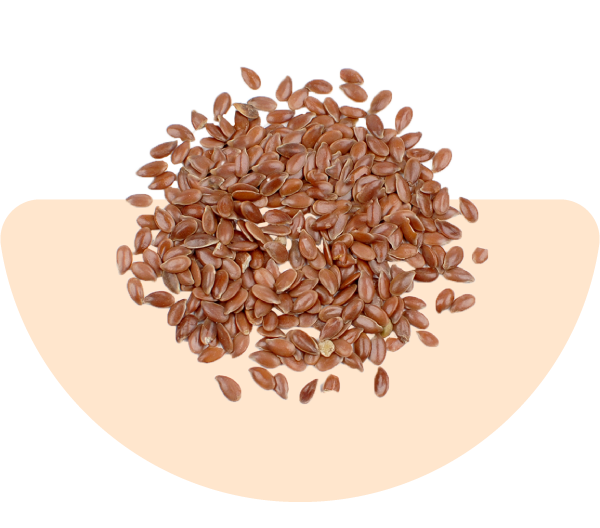 Flaxseed
For healthy digestion and shiny coat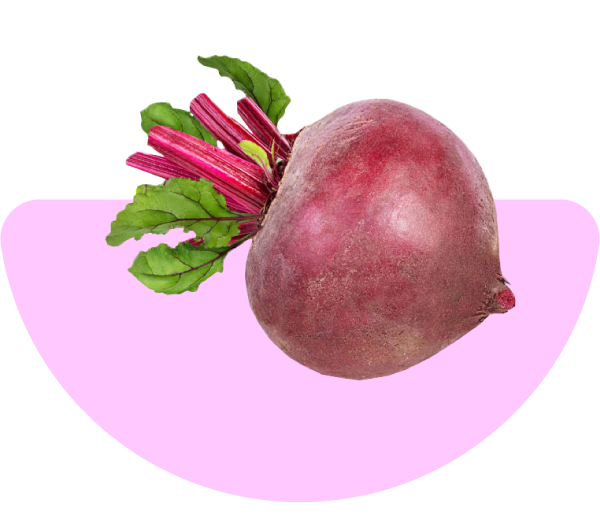 Beet pulp
For good consistency of your dog's stools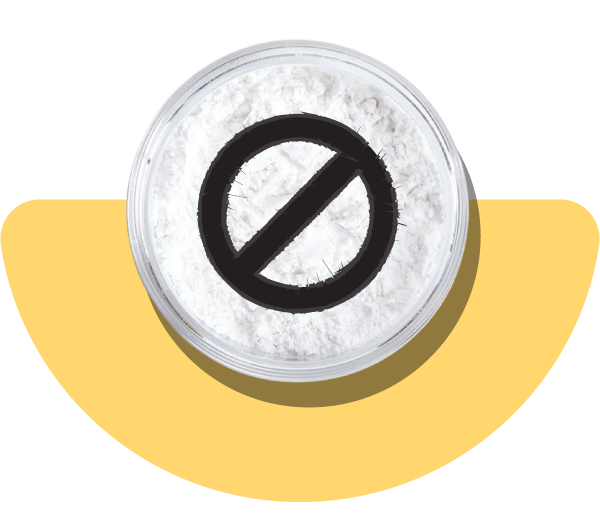 No artificial additives
Because that's how it should be in any diet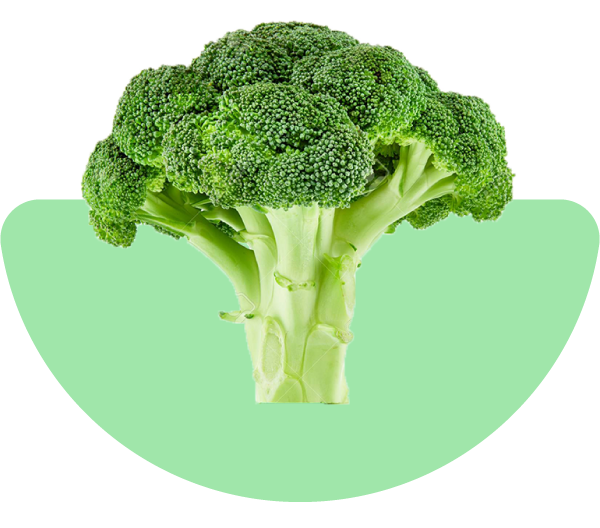 Broccoli
For strong bones and higher bone density
Is personalised dog food something for me?
Do you recognise yourself or your dog in this? Then customised dog food will help you achieve your goals: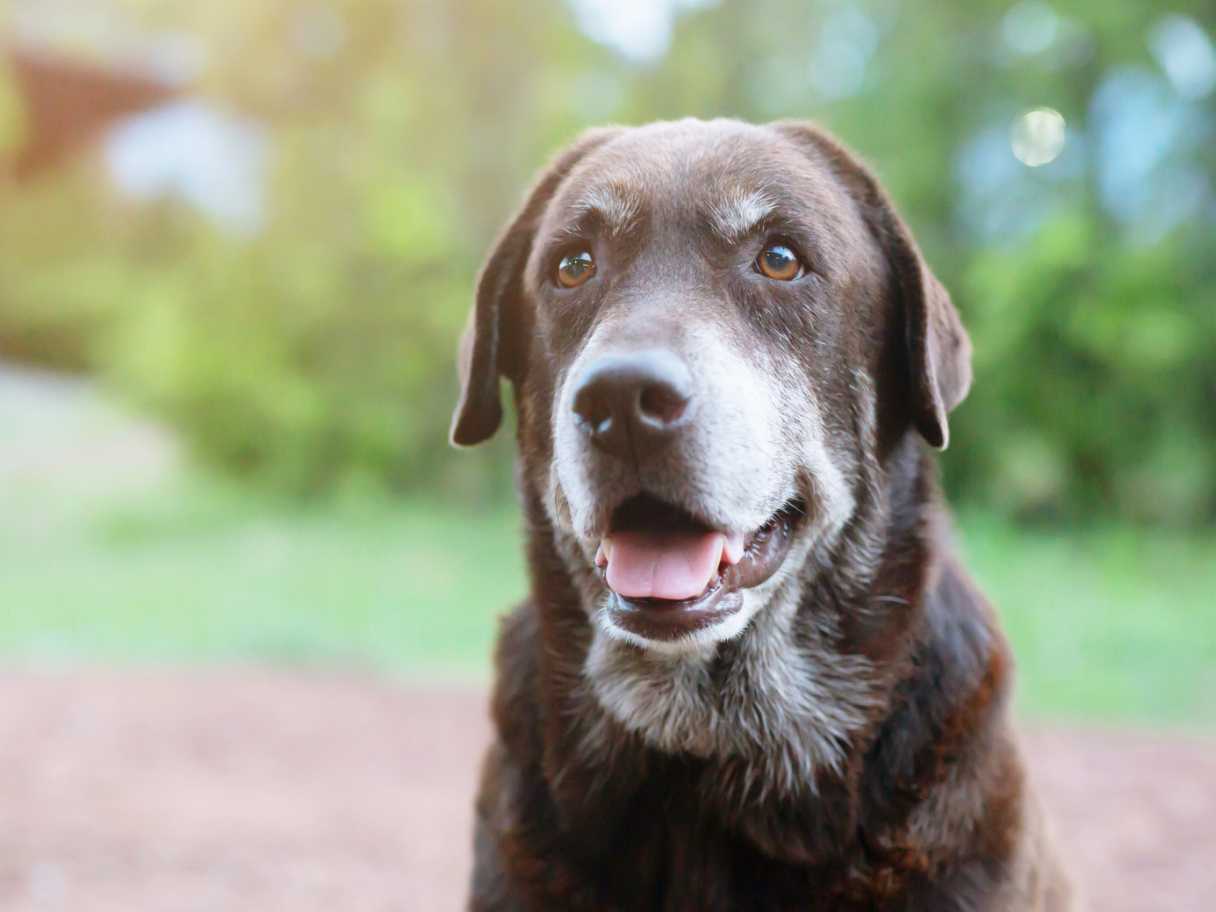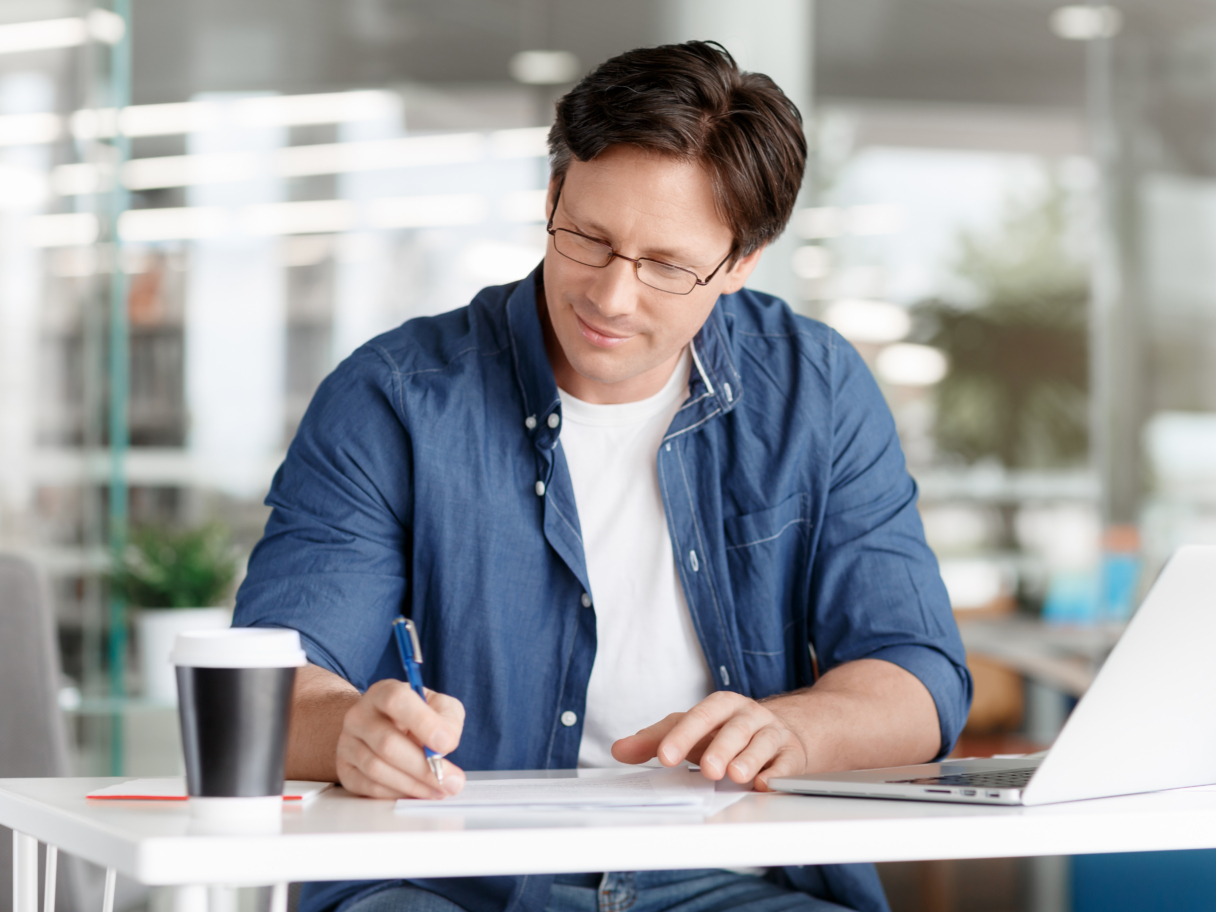 You
Have doubts about the right nutrition
Want to know what your dog eats
Want help caring for your dog
Want to save time, money and stress
So you get the best value for money!
For Just Russel customised dog food, you pay on average 30% less than for other premium brands. How can we keep the price so low for you? Not because we use cheap ingredients, but thanks to the following:
Want to know how much your personal nutrition costs?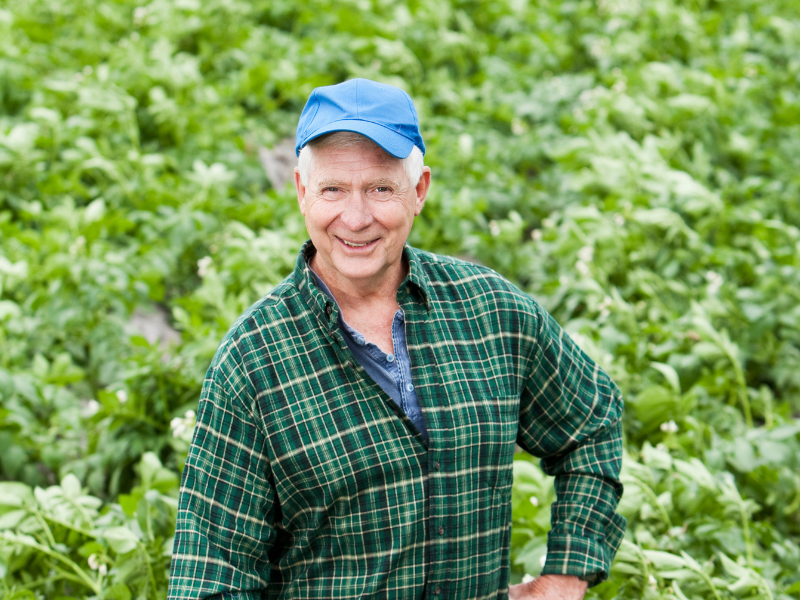 10,889 healthy pets already thanks to a personalized feeding plan