Sensitive skin, stomach or intestines? This goes perfectly with grain-free dog food!
Because we want your dog to always look cheerful and healthy, our vets develop grain-free dog food according to your dog's needs.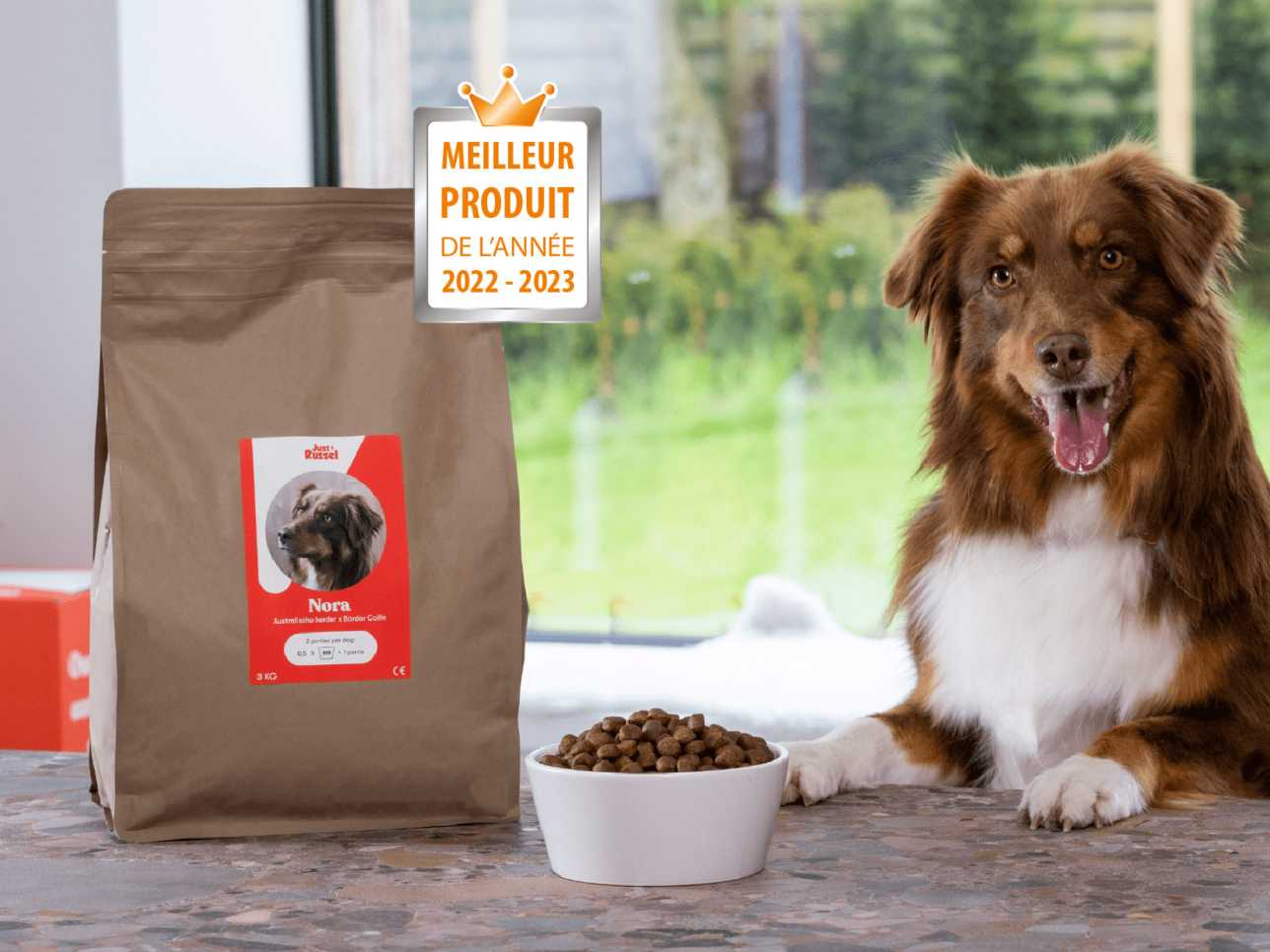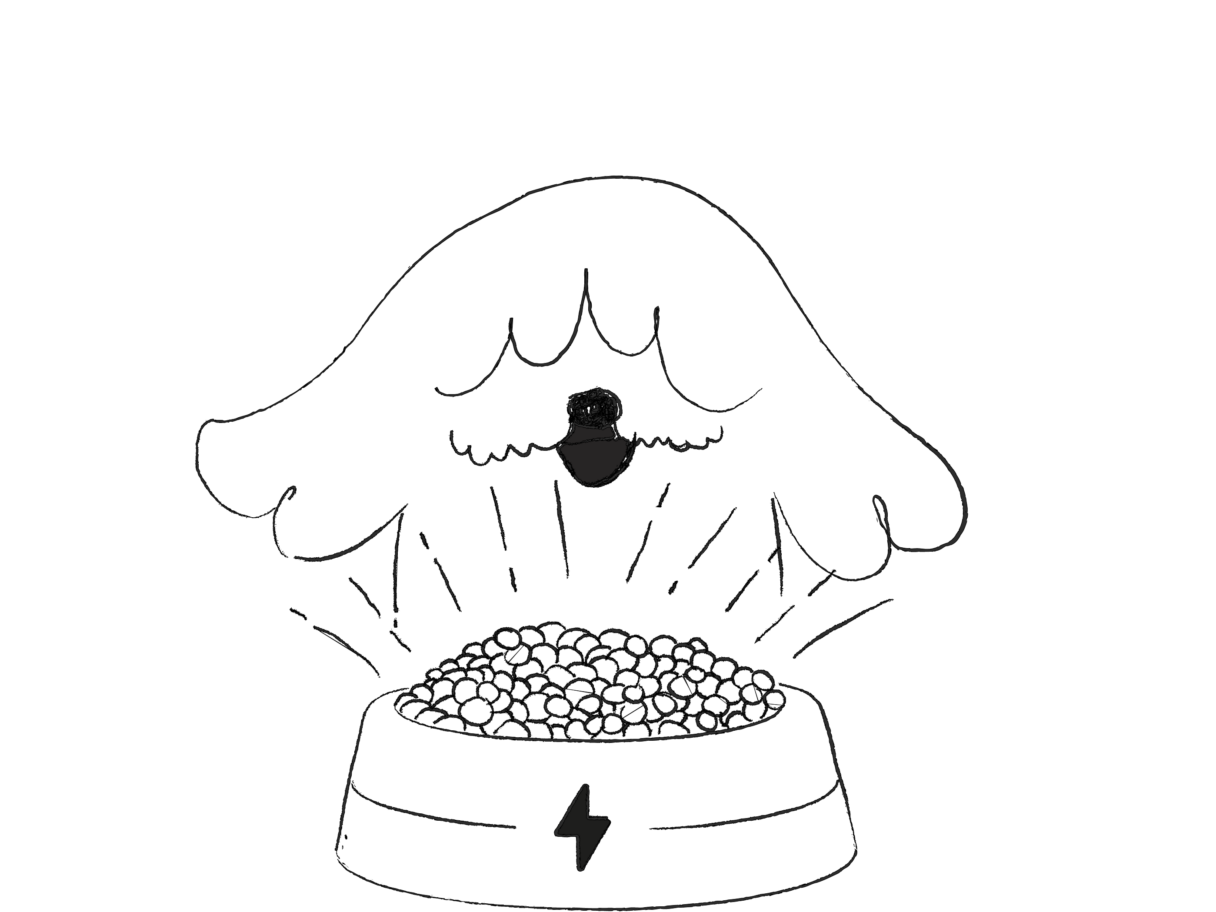 Hypoallergenic recipe
Without chemical flavouring, colouring or fillers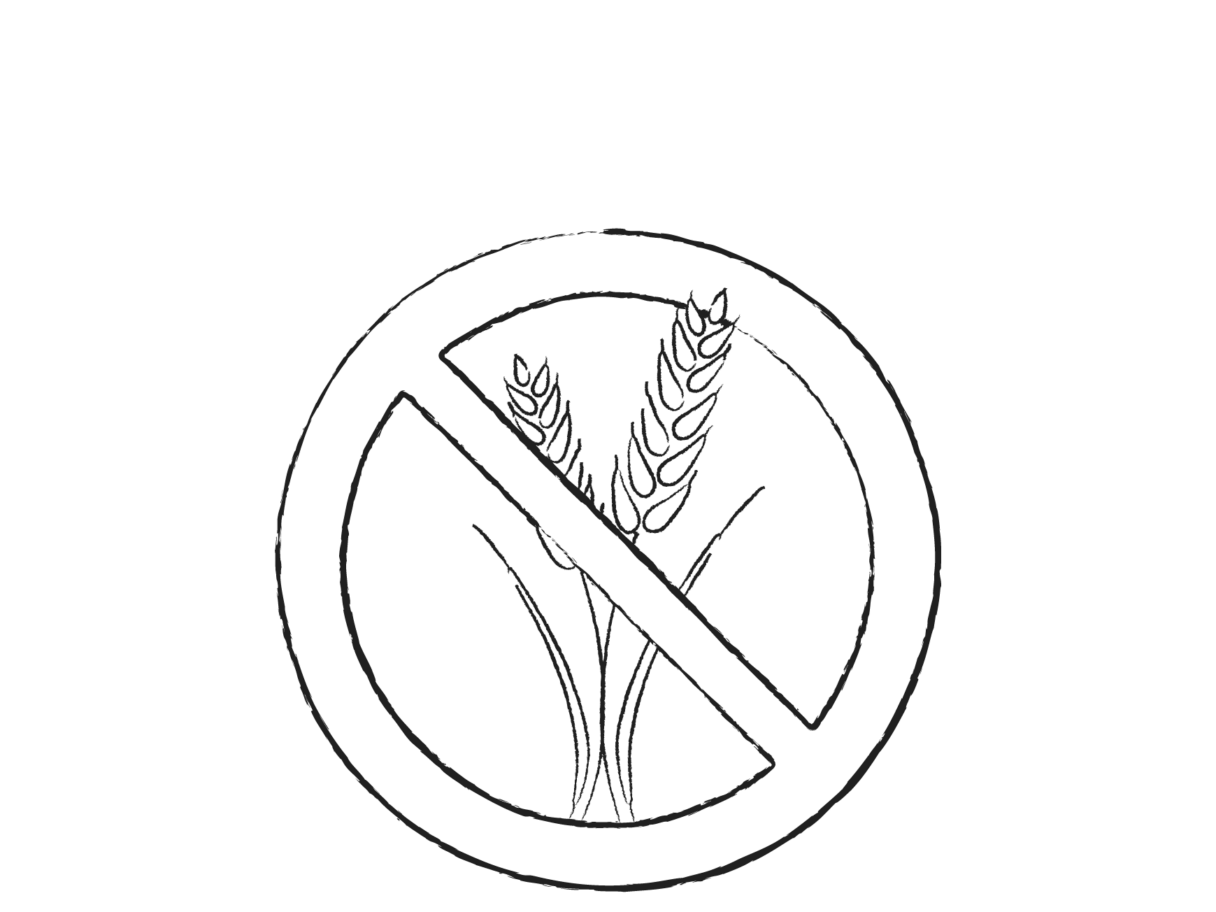 Grain- and gluten-free
For a stomach and skin in top condition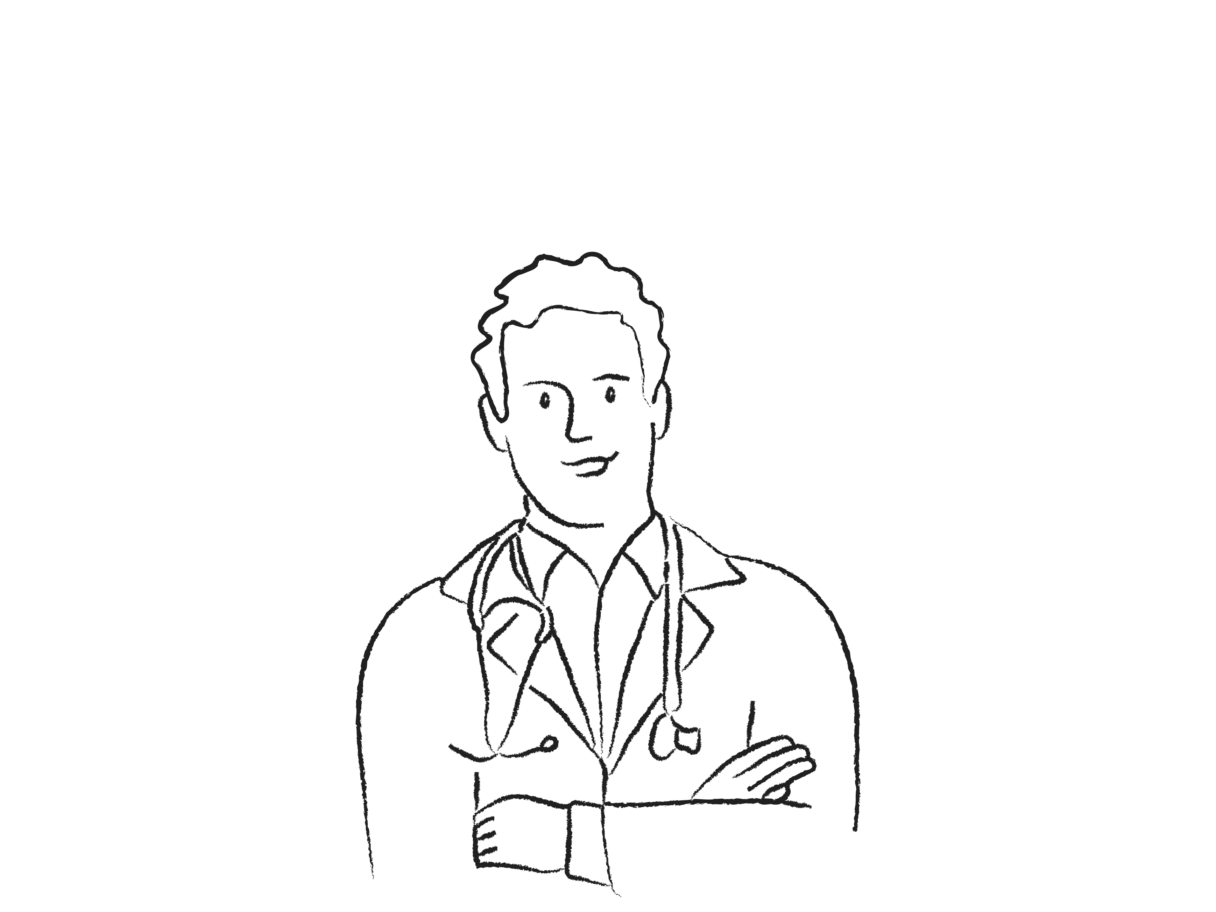 Developed by veterinarians
They know what is good for your dog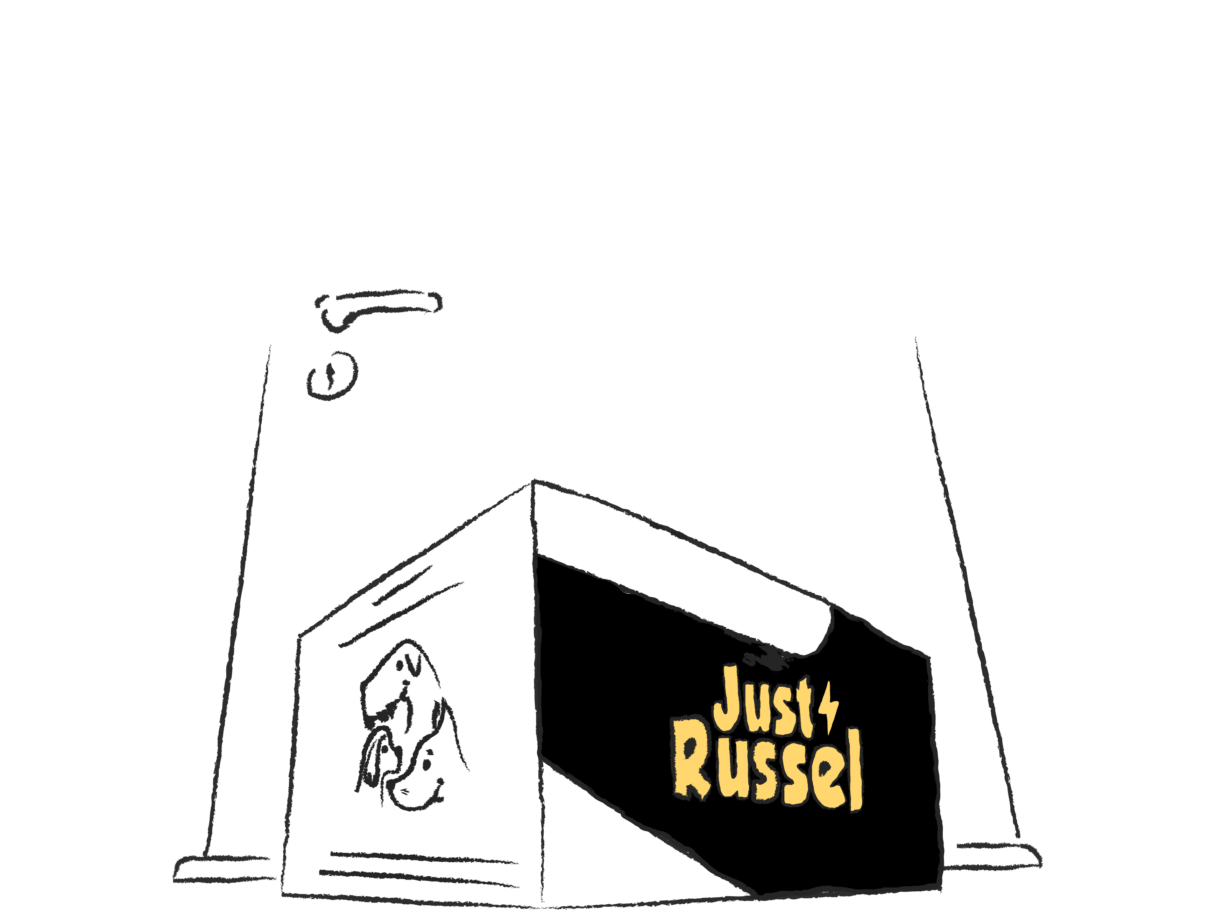 Free home delivery
To save you time, stress and money
Why grain-free dog food?
Because grains cause allergic reactions in many dogs. Think itching, rashes, inflammation, vomiting and diarrhoea. By simply switching to good dog food without grains, many of your dog's worries will disappear like snow in the sun.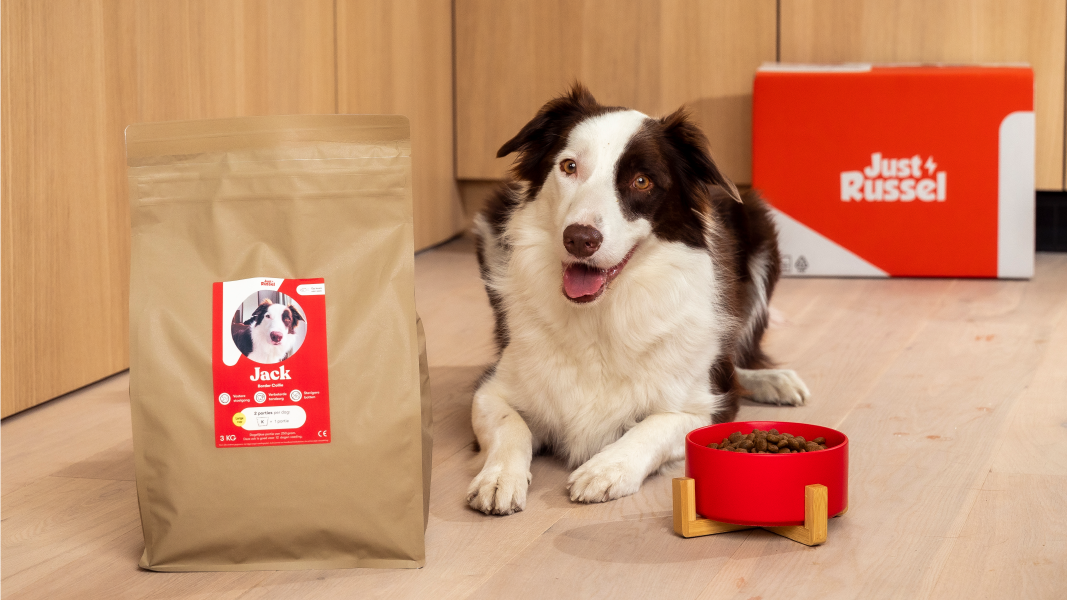 Is grain-free dog food something for my dog?
Do you recognise these symptoms of grain allergy in your dog? Then natural grain-free dog food is your saviour.
1. Your dog has a difficult digestion
Grain is harder for dogs to digest. Itching, smelly farts, diarrhoea and vomiting are therefore typical symptoms of grain allergy in your dog.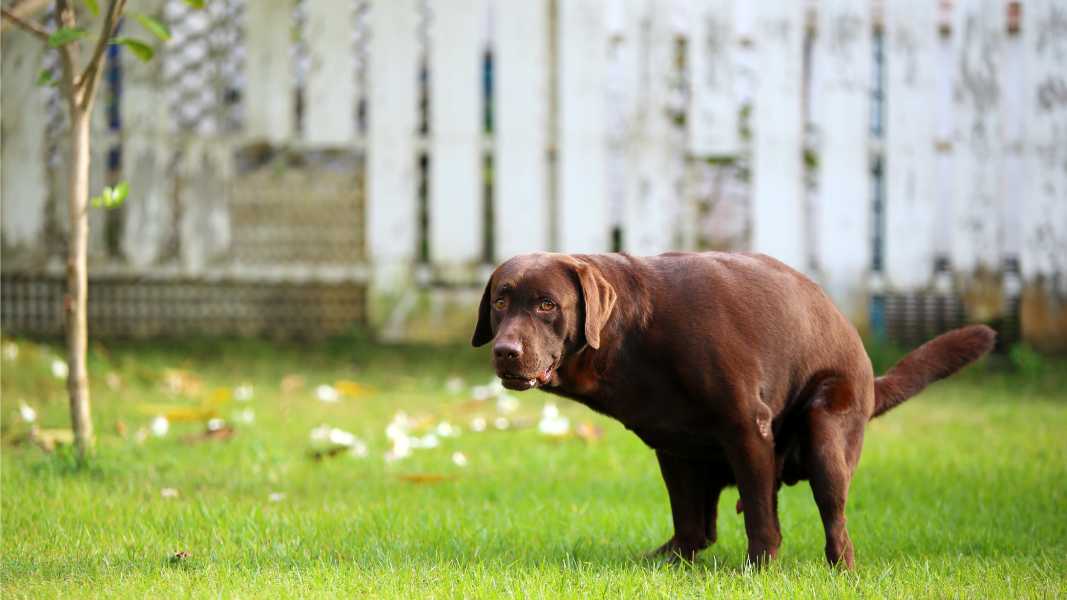 2. Your dog has sensitive skin
Rashes, itching, flakes, red skin or even ear infections? Here too, grains can be the culprits and grain-free dog food offers a solution.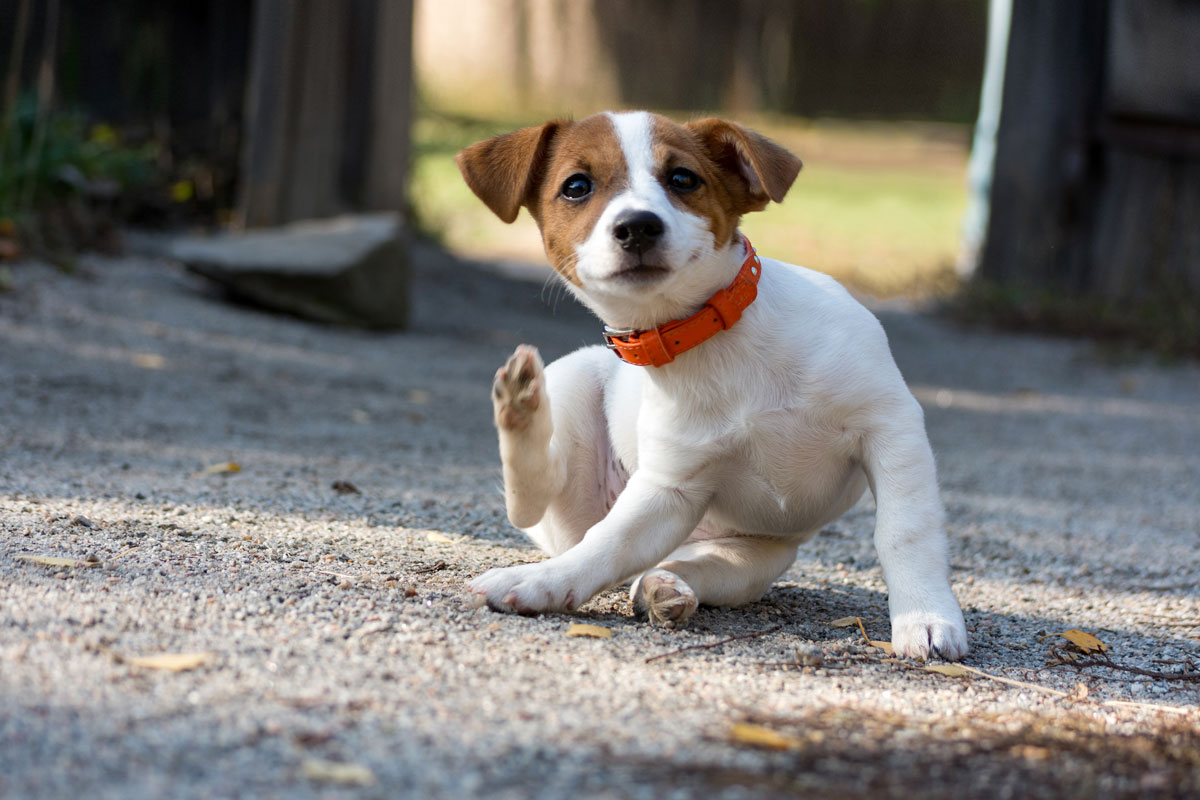 3. Your dog has low energy
All that scratching and pain in the belly will make your dog tired. Physically and mentally. Grain-free dog food can then help him become his energetic self again.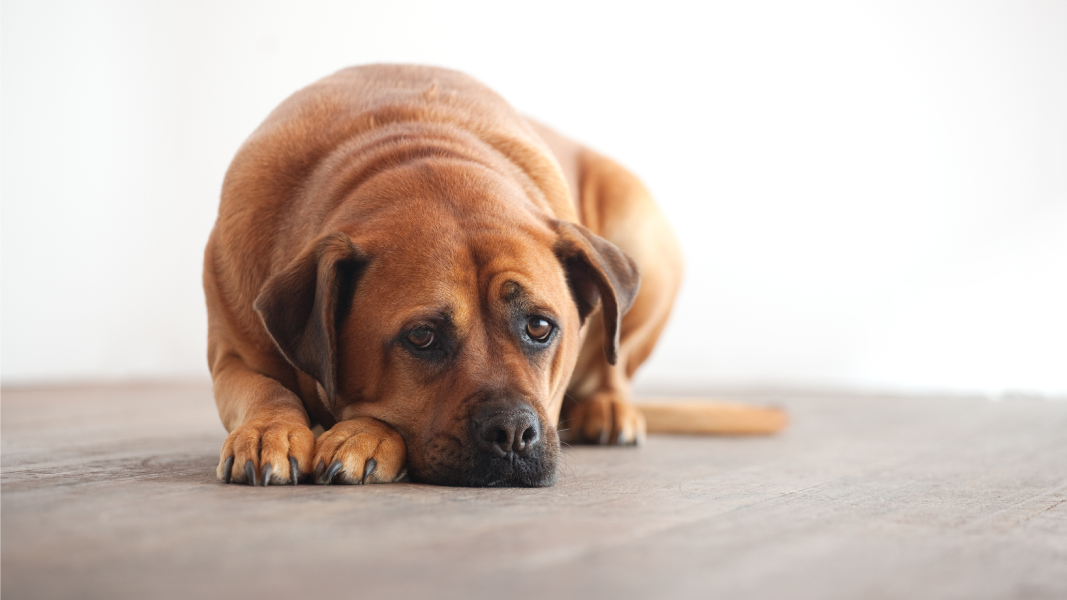 Get your grain-free dog food formulated by vets
1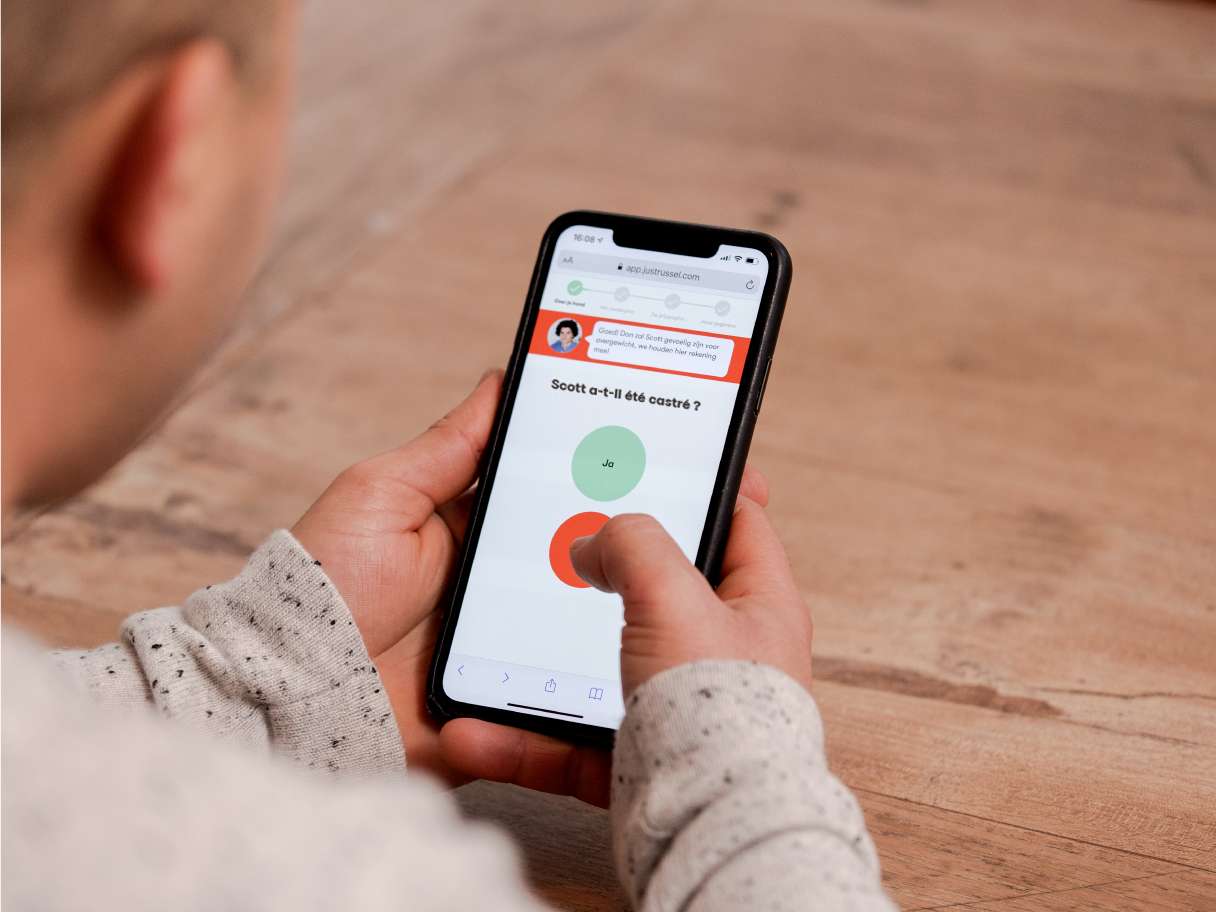 1. Tell us all about your dog in 3 minutes
Online, from the comfort of your own home
2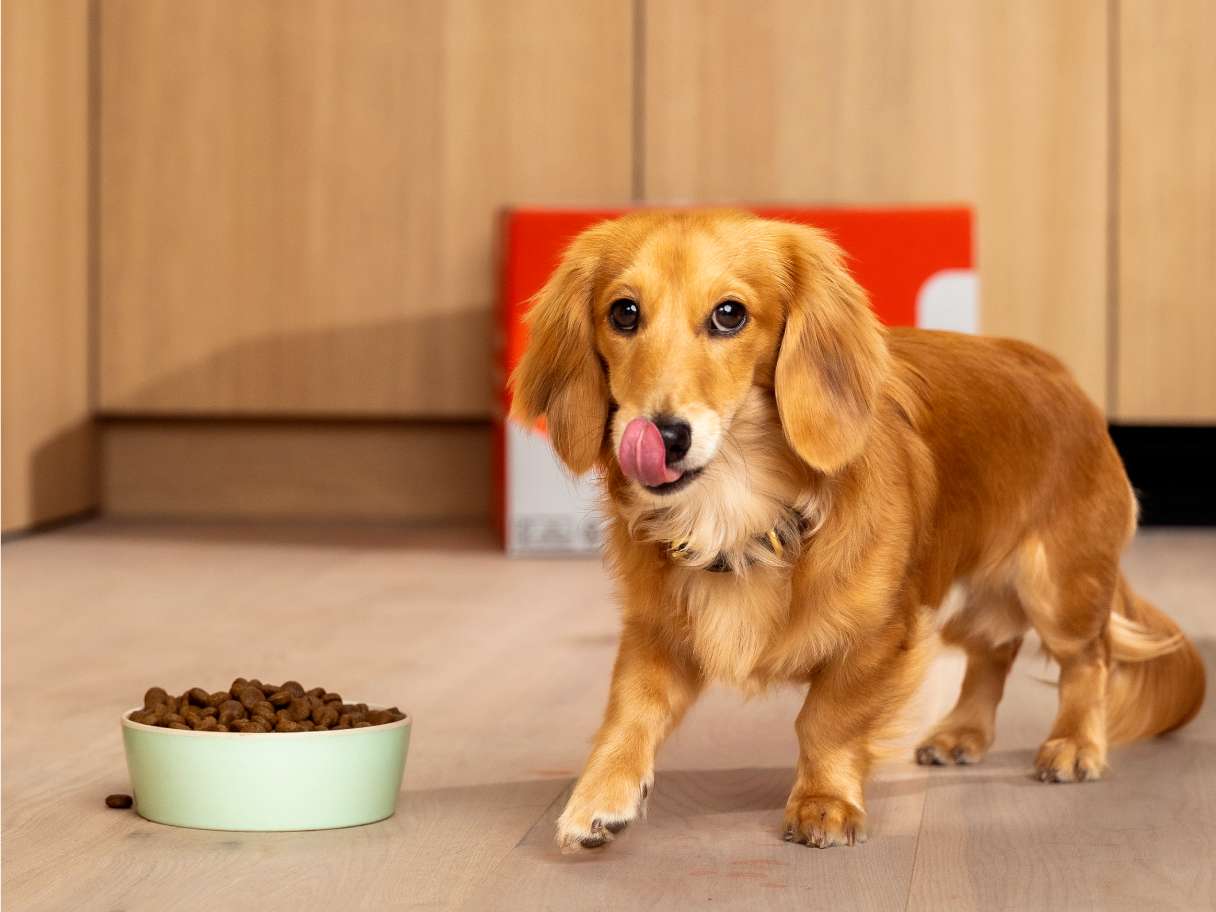 2. We identify nutritional needs
Because they know what is best for your dog
3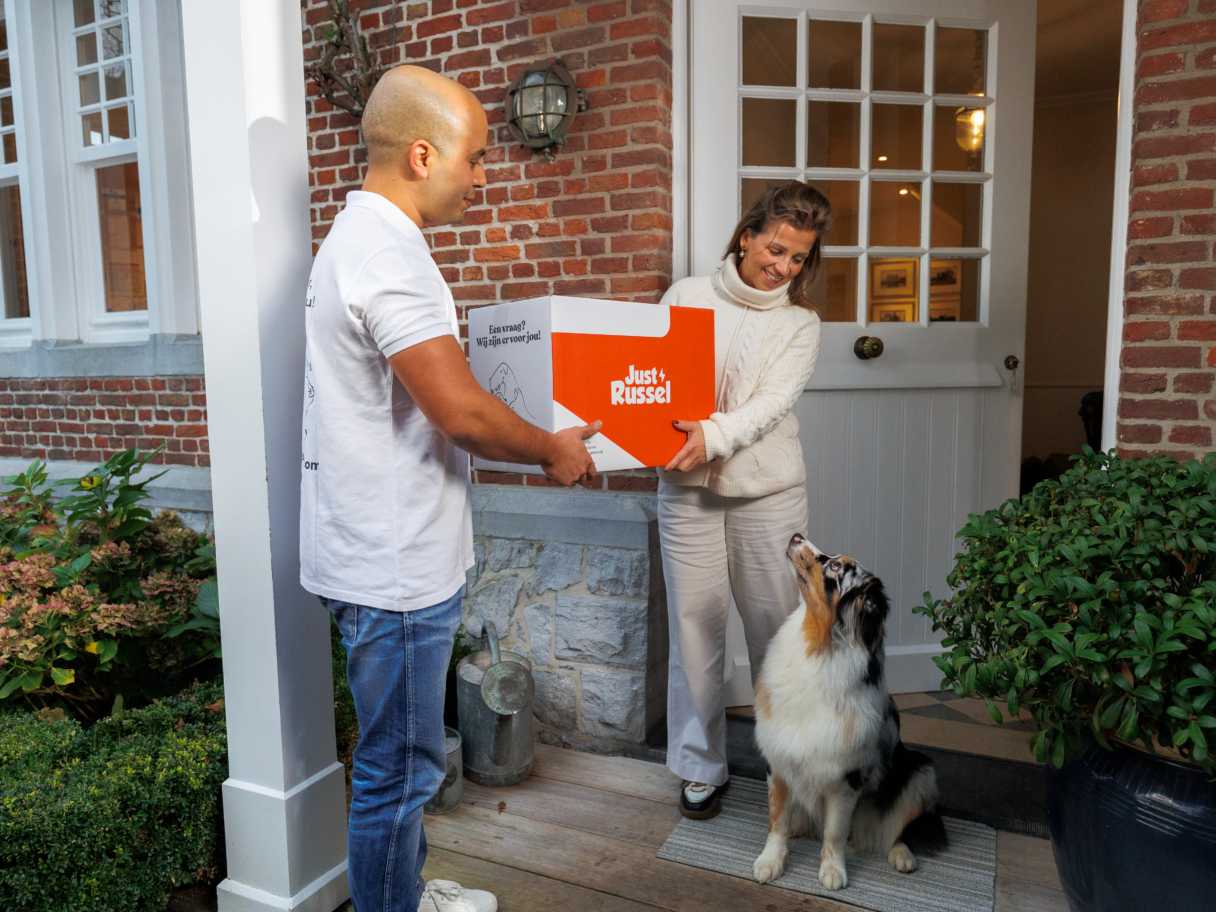 3. We deliver grain-free dog food to your home
You can also enjoy yourself without worries, right?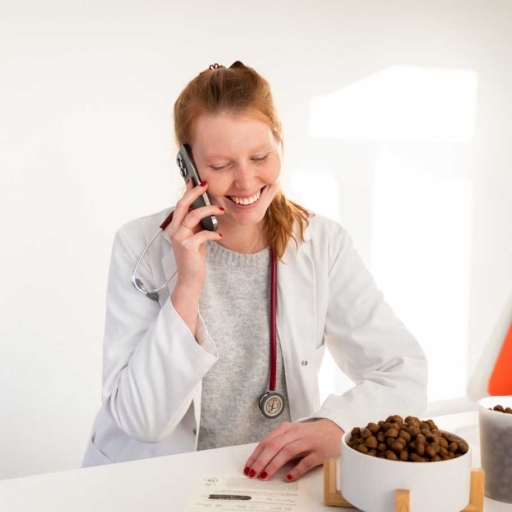 Get free advice from our vets
Are you in doubt whether your dog has a grain allergy? Or would you like more info on grain-free dog food? Then get in touch with our vets. That way you get advice exactly when you need it. What a relief!
A taste of the ingredients
What ingredients will your dog enjoy with his personalised dog kibble from Just Russel? We list a few for you: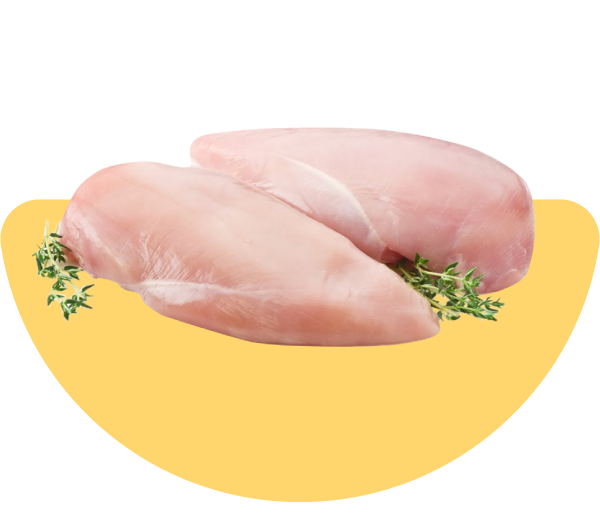 Chicken
Important protein source with calcium and phosphorus for healthy bones and teeth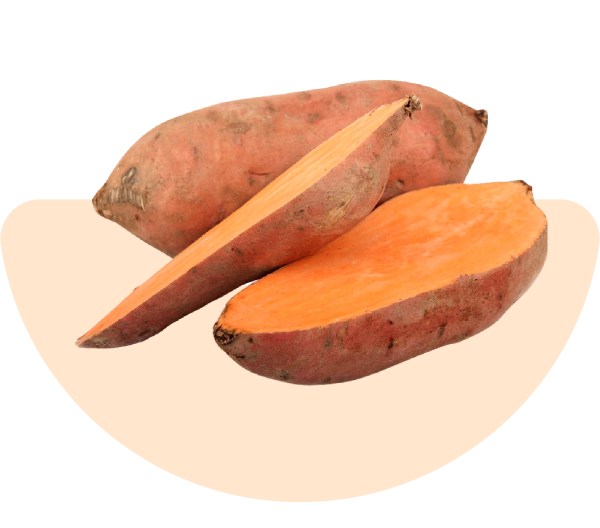 Sweet potato
Rich in vitamin A and potassium for healthy skin and muscles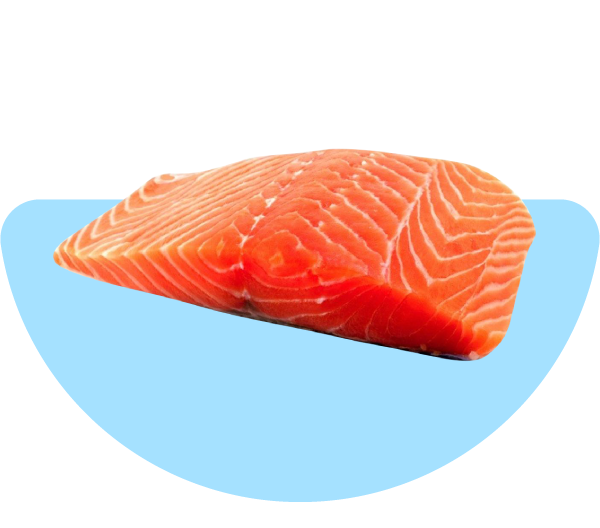 Salmon
Rich in omega-3 fatty acids for healthy skin and coat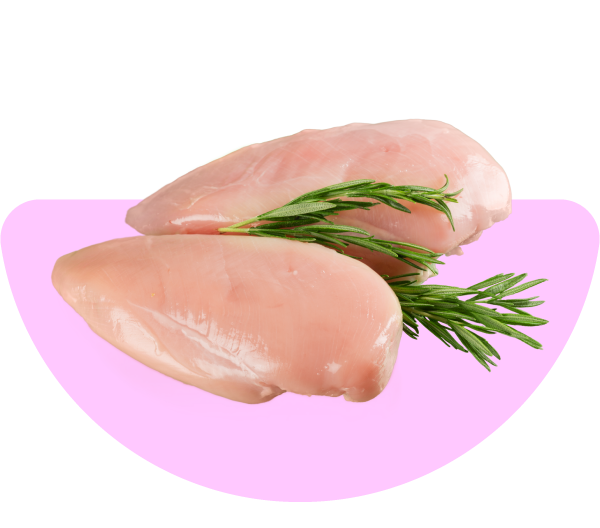 Turkey
Nutritionally rich with protein, vitamin B and minerals for healthy growth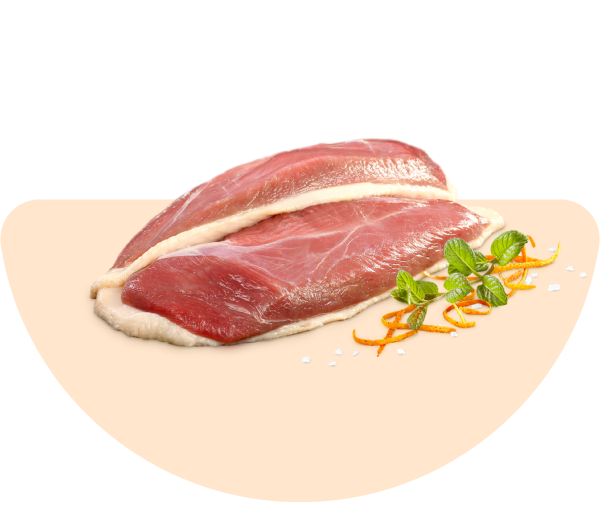 Duck
Good source of protein and B vitamins for energy and muscle building.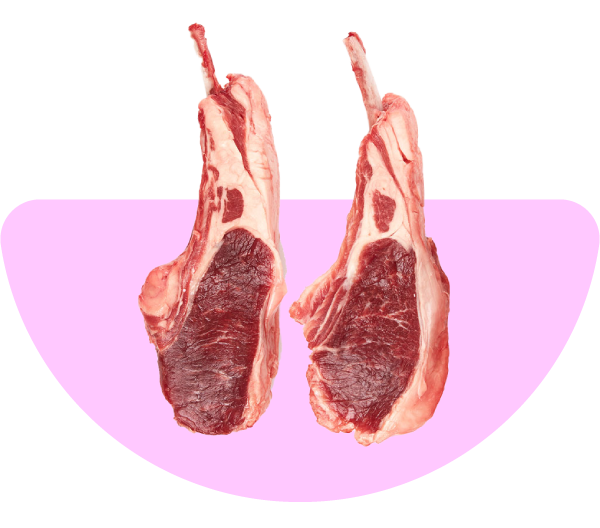 Lamb
Is lighter on your dog's stomach and digests better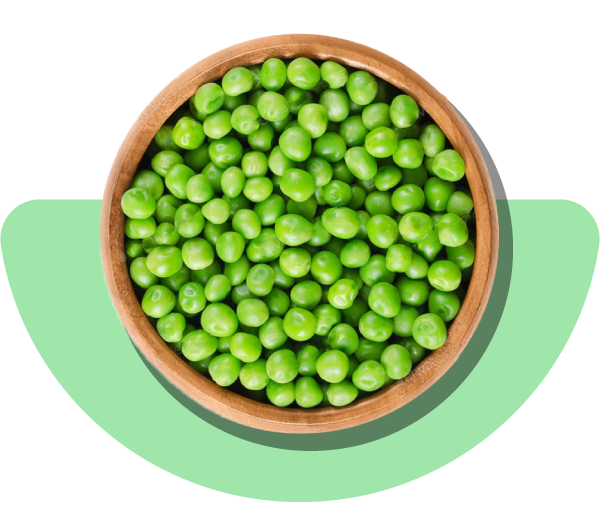 Green peas
A source of vitamins, packed with minerals and rich in protein and fibre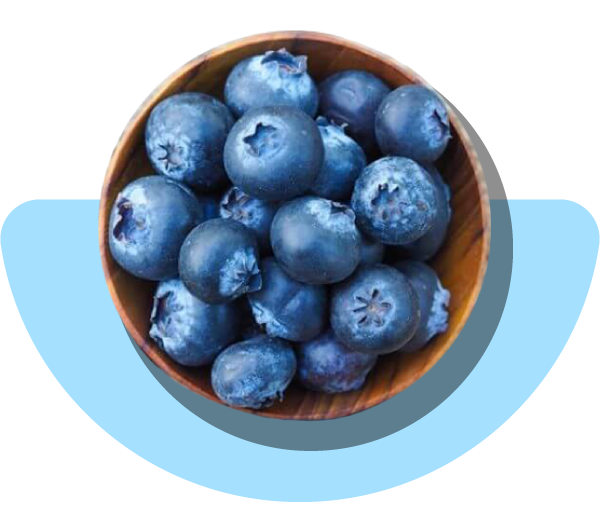 Blueberries
Superfood for younger skin and protection against cell damage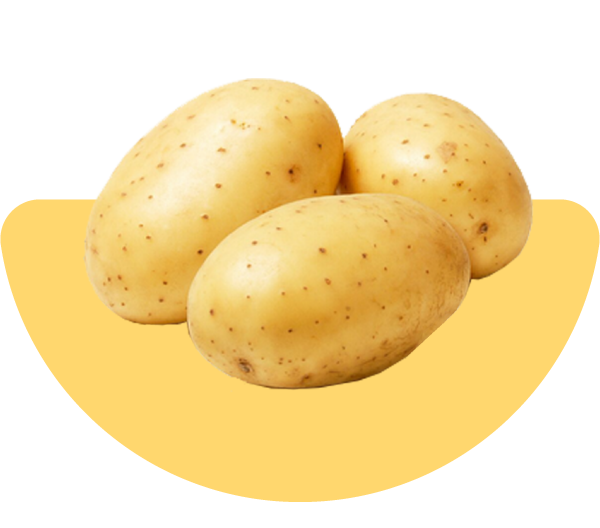 Potato
Rich in carbohydrates and vitamin C for energy and healthy immunity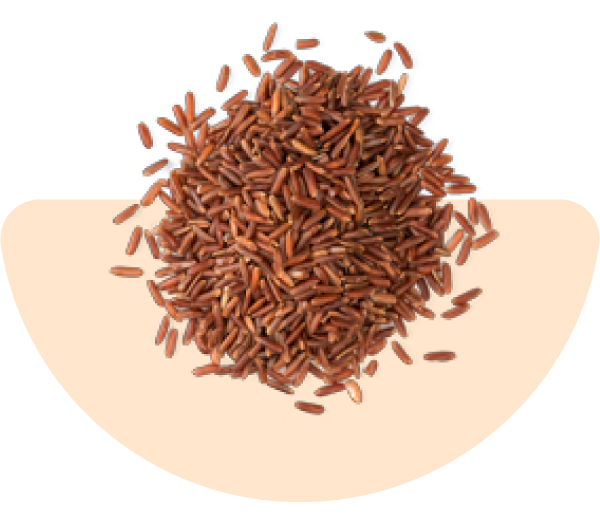 Brown rice
Full-fat carbohydrates for energy and vitamin B for healthy metabolism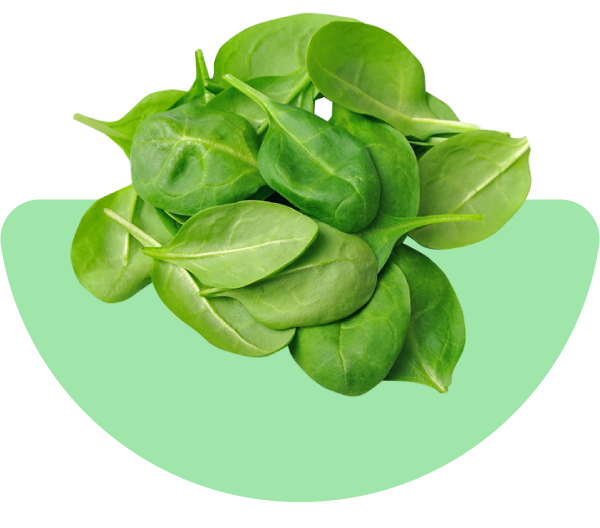 Spinach
Rich in vitamin K, folic acid and iron for healthy blood formation and growth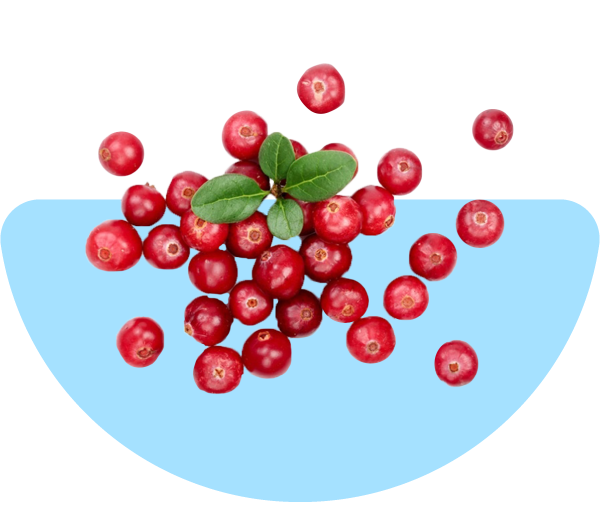 Cranberries
Superfood with antioxidants for a healthy immune system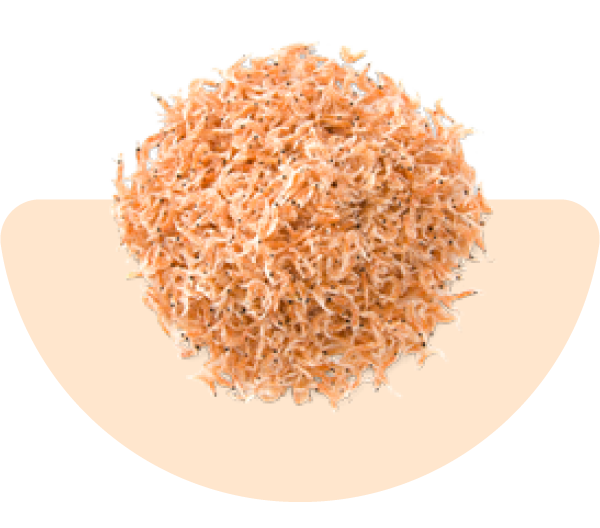 Antarctic krill
Rich in omega-3 fatty acids for healthy brain development and heart health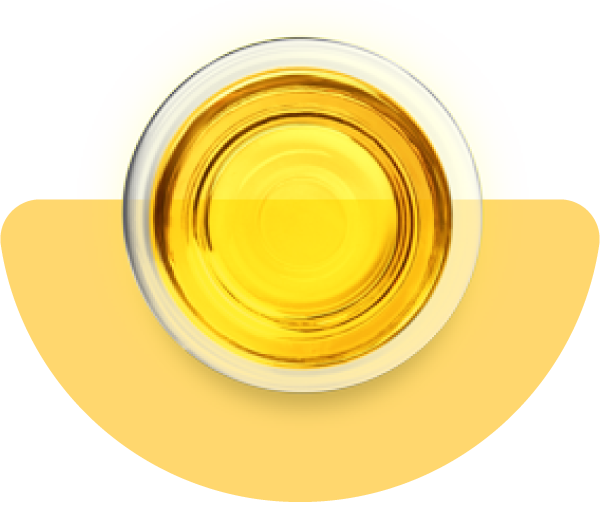 Fish oil
Rich in omega-3 fatty acids for healthy heart and brain function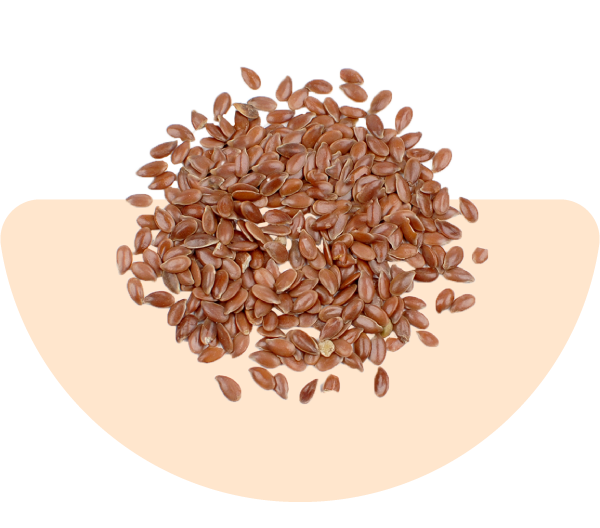 Flaxseed
For healthy digestion and a shiny coat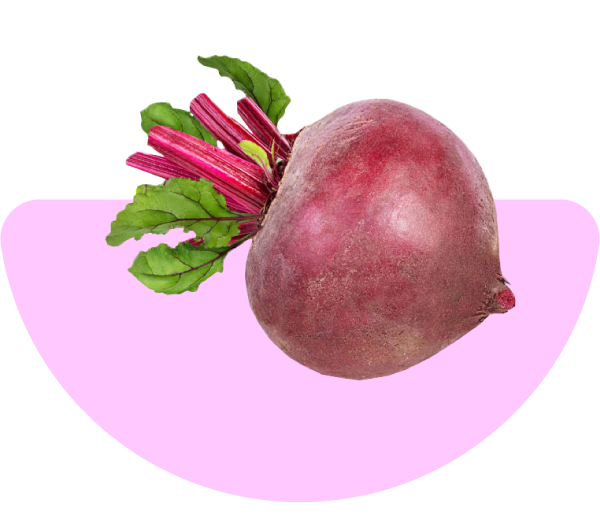 Beet pulp
For good consistency of your dog's stools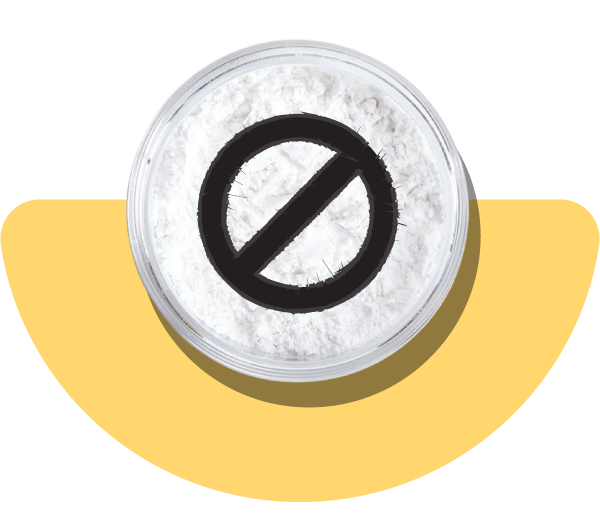 No artificial additives
Because that's how it should be in any diet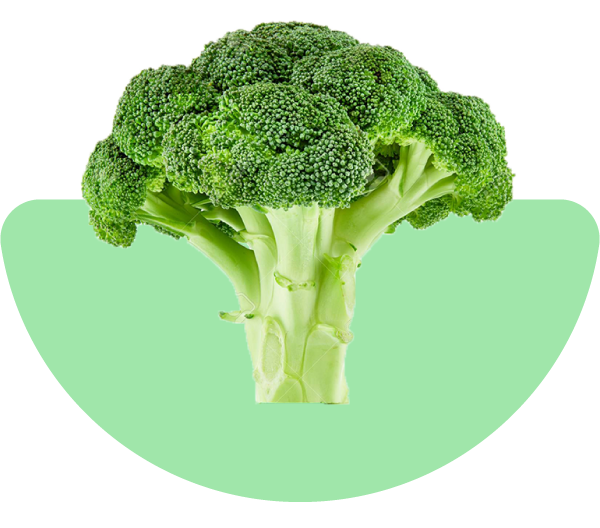 Broccoli
For strong bones and higher bone density
What else you need to know about grain-free dog food
1
Why is grain-free dog food better?
Grain-free dog food is better because the quality is also often better and because it is more digestible for dogs. In fact, most dogs with digestive problems have trouble digesting grain.

In addition, traditional dog food brands use wheat or corn meal in their food as a cheap filler. Thus, they have to use lower-quality, expensive ingredients such as meat, vegetables and fruit. Which makes for poorer nutritional quality.
2
What are grains in dog food?
Wheat, maize, barley, oats and rye are the grains most commonly used in dog food. Mainly wheat and maize are used as cheap fillers that offer little added nutritional value in your dog's diet, except calories 😉.
3
What does Just Russel use instead of grain in grain-free dog food?
Our dog food sometimes contains rice, but we replace it with potato, sweet potato and peas for our grain-free recipes.

Just to mention that we never use corn or wheat in our dog food, not even in our 'normal' dog food.
4
Is grain-free dog food also gluten free?
Yes, grain-free dog food is also gluten-free. Conversely, this is not always the case. So does your dog have a grain allergy? Then be careful with 'gluten-free' dog food!
These owners transformed their dog with grain-free dog food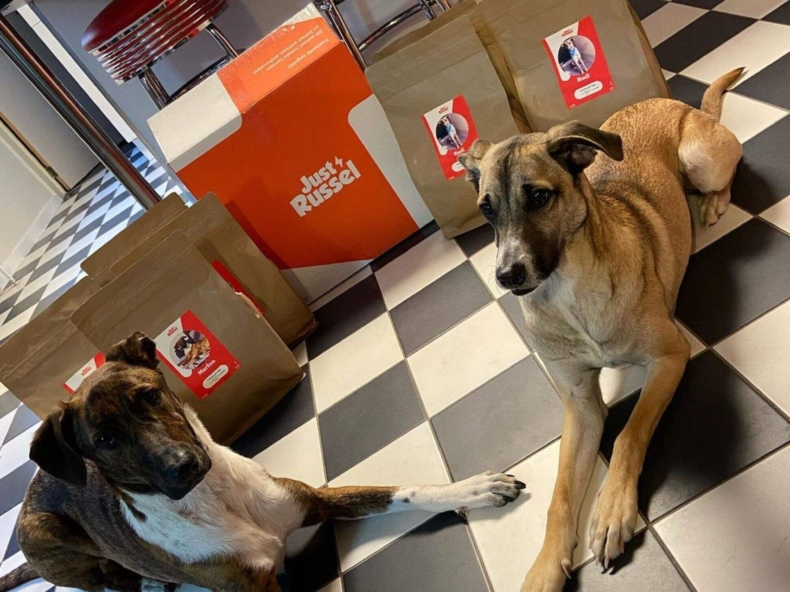 We have a separate bag of customised food for each of our dogs and they really love it. I notice that their coats shine beautifully and they have much more energy! The customer service always works super smoothly too! It is also very easy to track or adjust delivery yourself.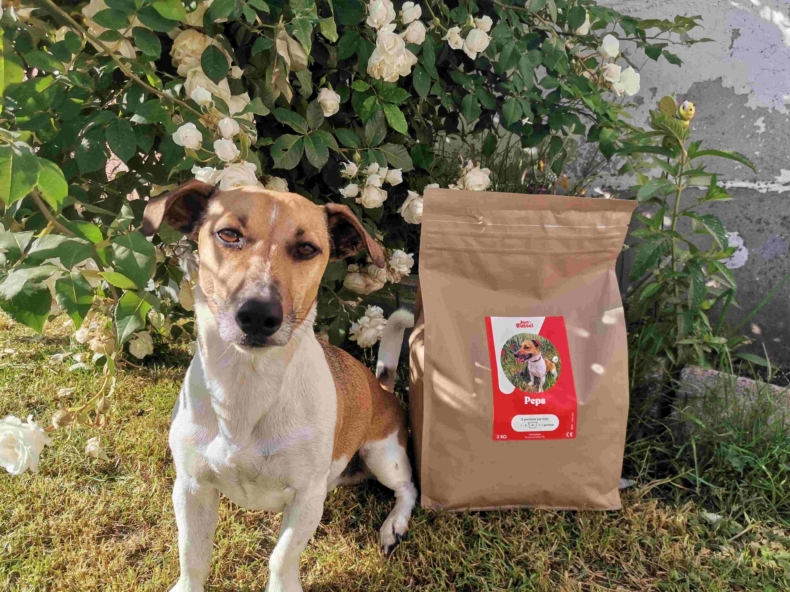 I find it very good dog food. Our dog used to have skin problems but with this food his coat shines like never before. The service and delivery are also exceptionally good. In short: awesome!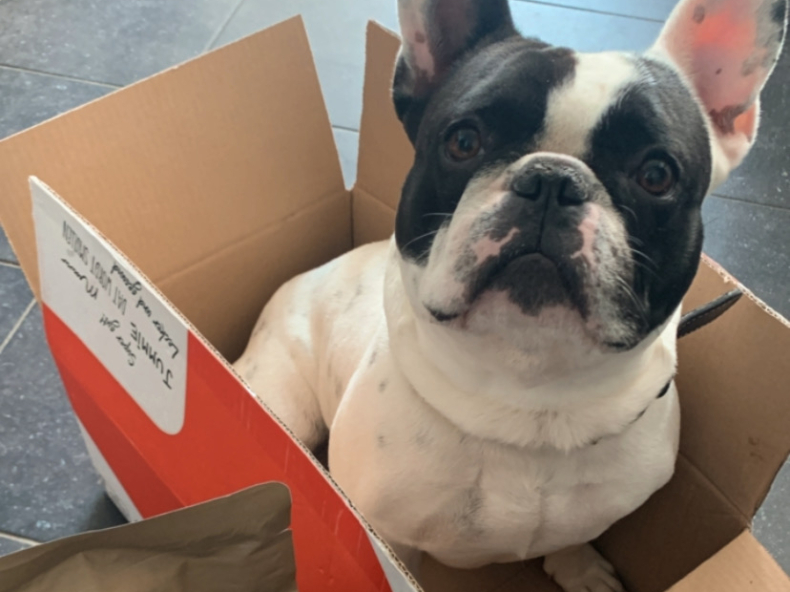 Just Russel's food has helped my French bulldog tremendously. We have noticed that since the switch, he suffers less from smelly farts, diarrhoea and other problems. He also seems to really like the kibble as his bowl is always empty!
Frequently asked questions
If your dog has a grain allergy, it is important to avoid foods that contain grains as the main ingredient, such as wheat, barley, rye, maize and oats. You can consider choosing dog food that is gluten-free or grain-free and based on other protein sources, such as meat, chicken or turkey protein.
Sometimes, but not with us. Why?

Because we produce locally with Belgian ingredients and because we work without a middleman who takes margins like a supermarket or pet shop.

We want to give you a special bonus, so you can order your first packet of customised grain-free dog food with a 10% discount 😉. Calculate your personal price by clicking here.
10,889 healthy pets already thanks to a personalized feeding plan