Experience extra convenience thanks to the Just Russel app
Discounts on toys and snacks
Pause your nutrition plan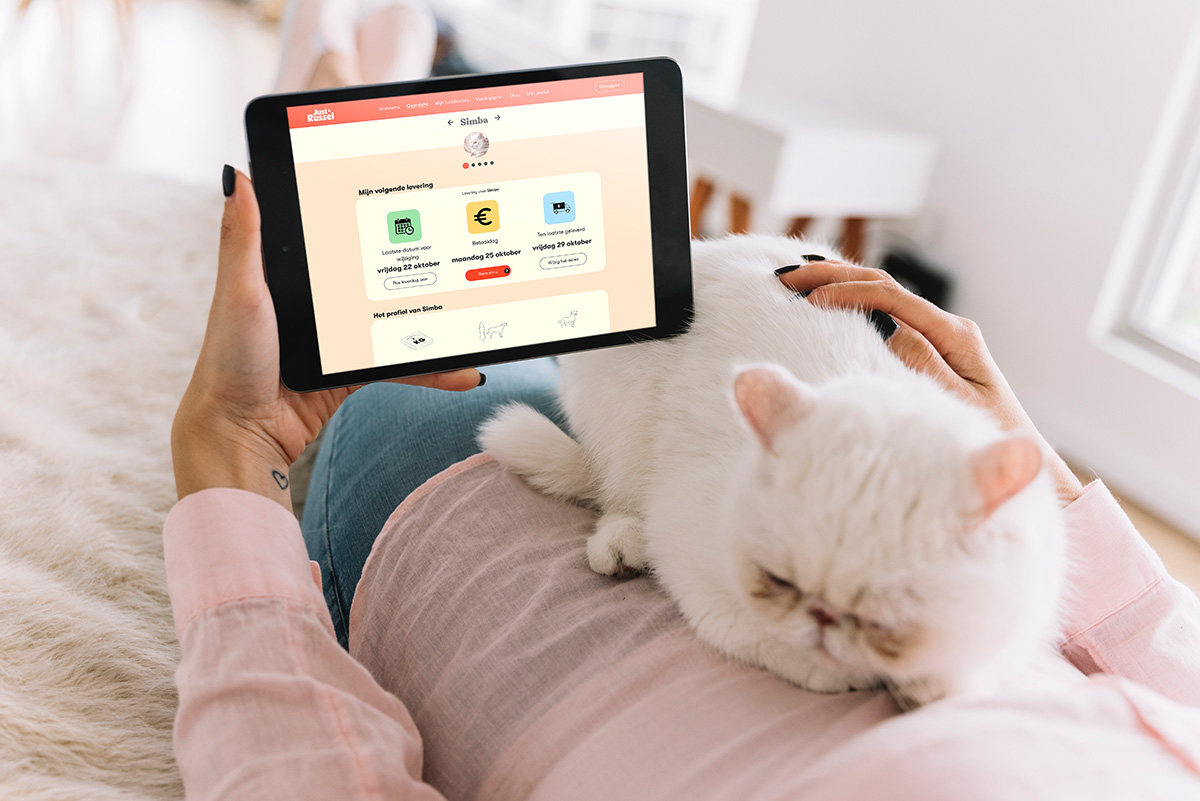 The Just Russel app: in control anytime, anywhere
Meet the Just Russel Family
Start your journey through our app
1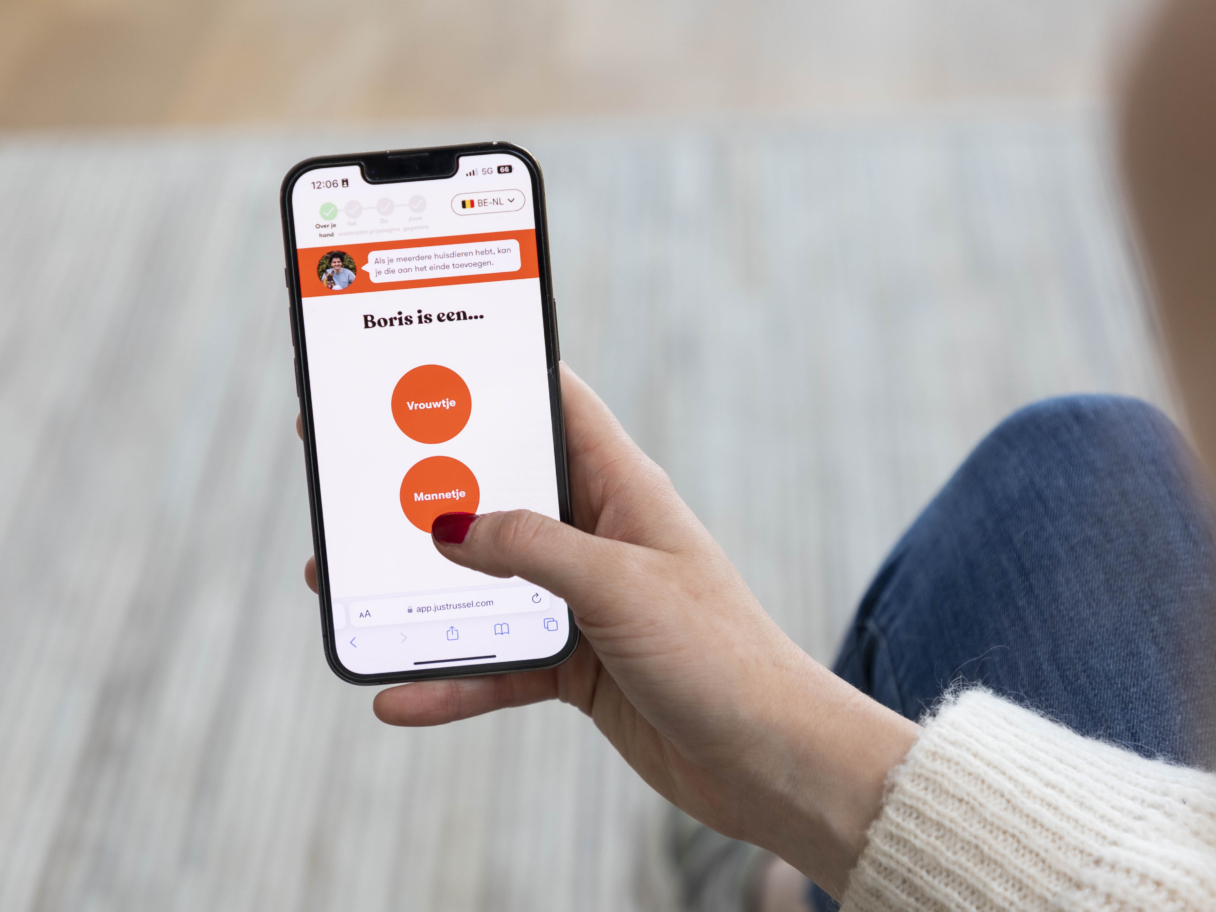 Tell us what we need to know about your dog
Such as his age, race, allergies and activity level.
2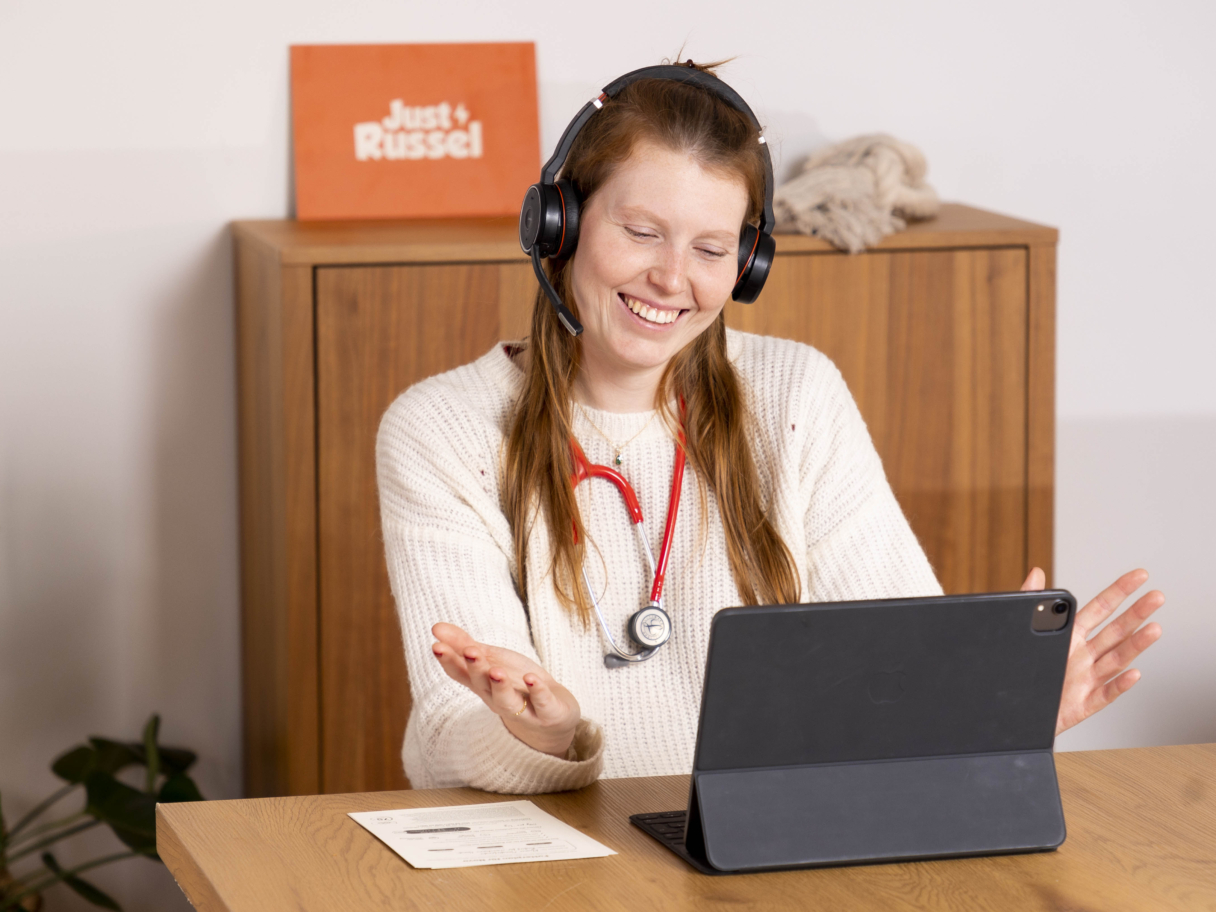 Our vets are doing their thing
…and come up with a power recipe for your dog or cat.

3
Get free home delivery
That's cheap and easy 🙂 .
Frequently asked questions about our app
The app and service at Just Russel are completely free.
If your Just Russel app is not working, we recommend checking if your internet connection is stable. It is also easier to make adjustments via your computer. If you still have problems, contact Just Russel support for further help. We are constantly trying to improve our app.

☎️ +32 472 90 90 39
✉️ hello@justrussel.com
Already 6 486 002 meals delivered!