Dog supplements for a long and healthy life
Your dog's happiness starts from the inside. That's what our vets say, and who knows better than them what is good for your dog? They put their money where their mouth is and, after thorough research, developed 100% natural supplements to keep your dog fit and happy.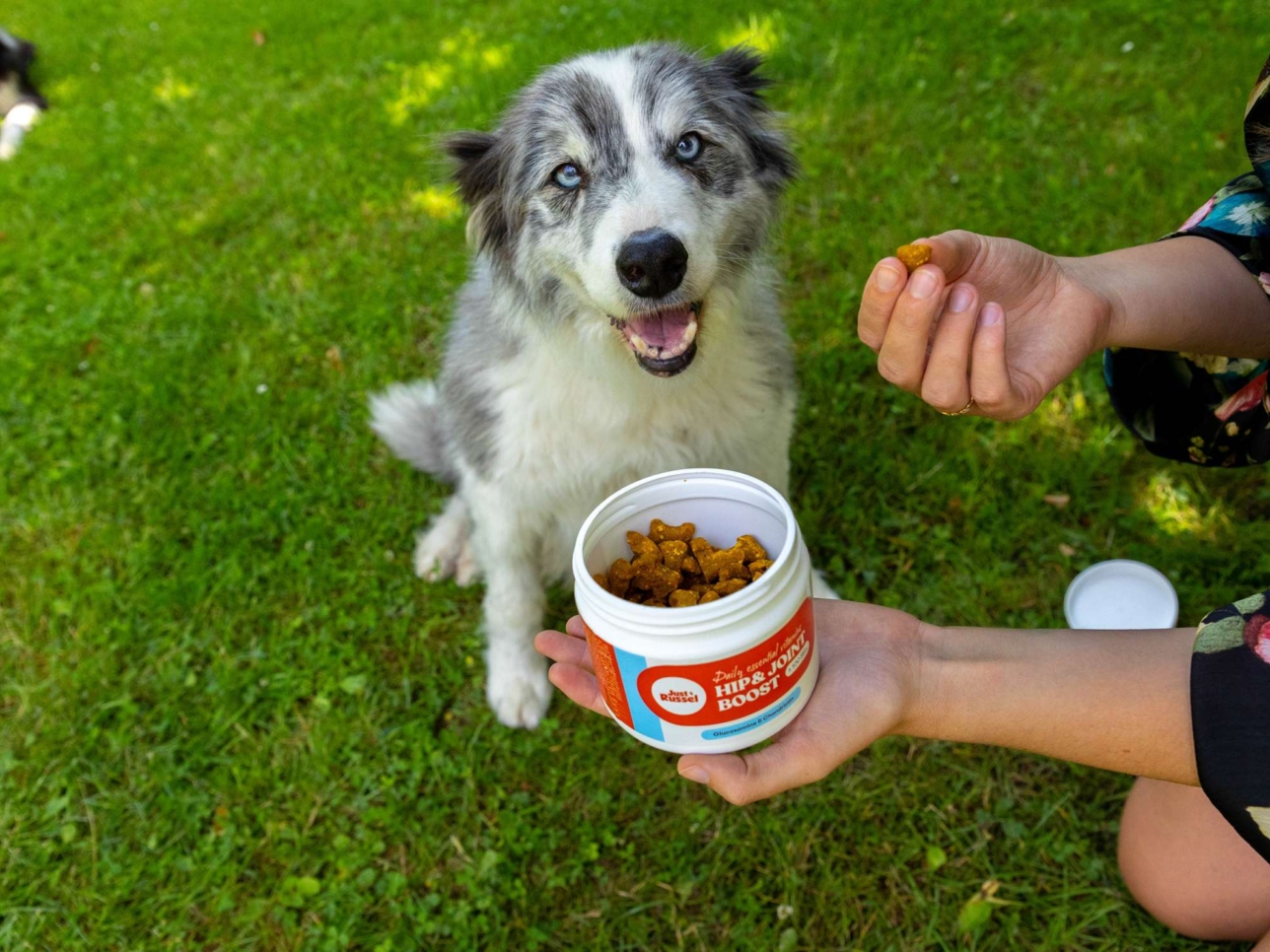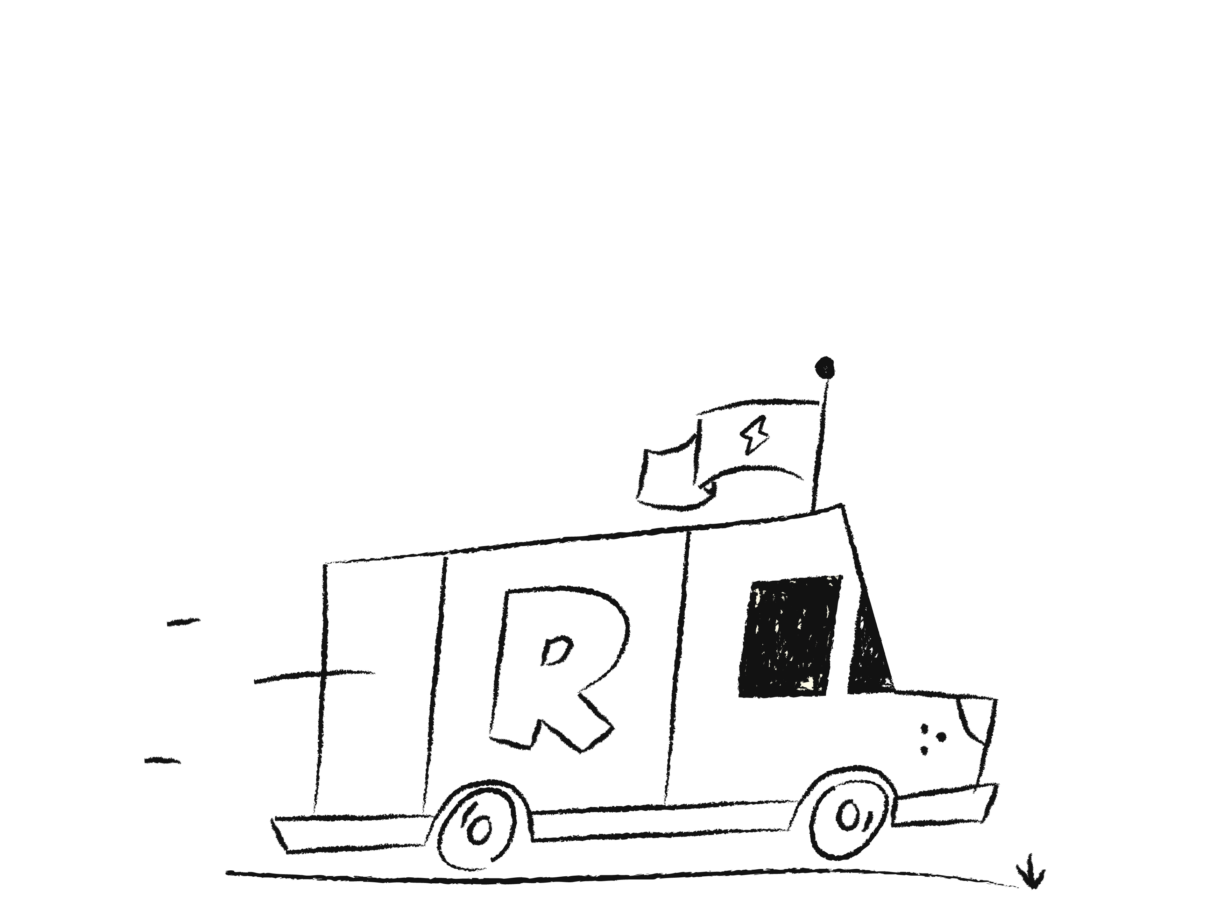 Free shipping
From €40 or free with your personalised food.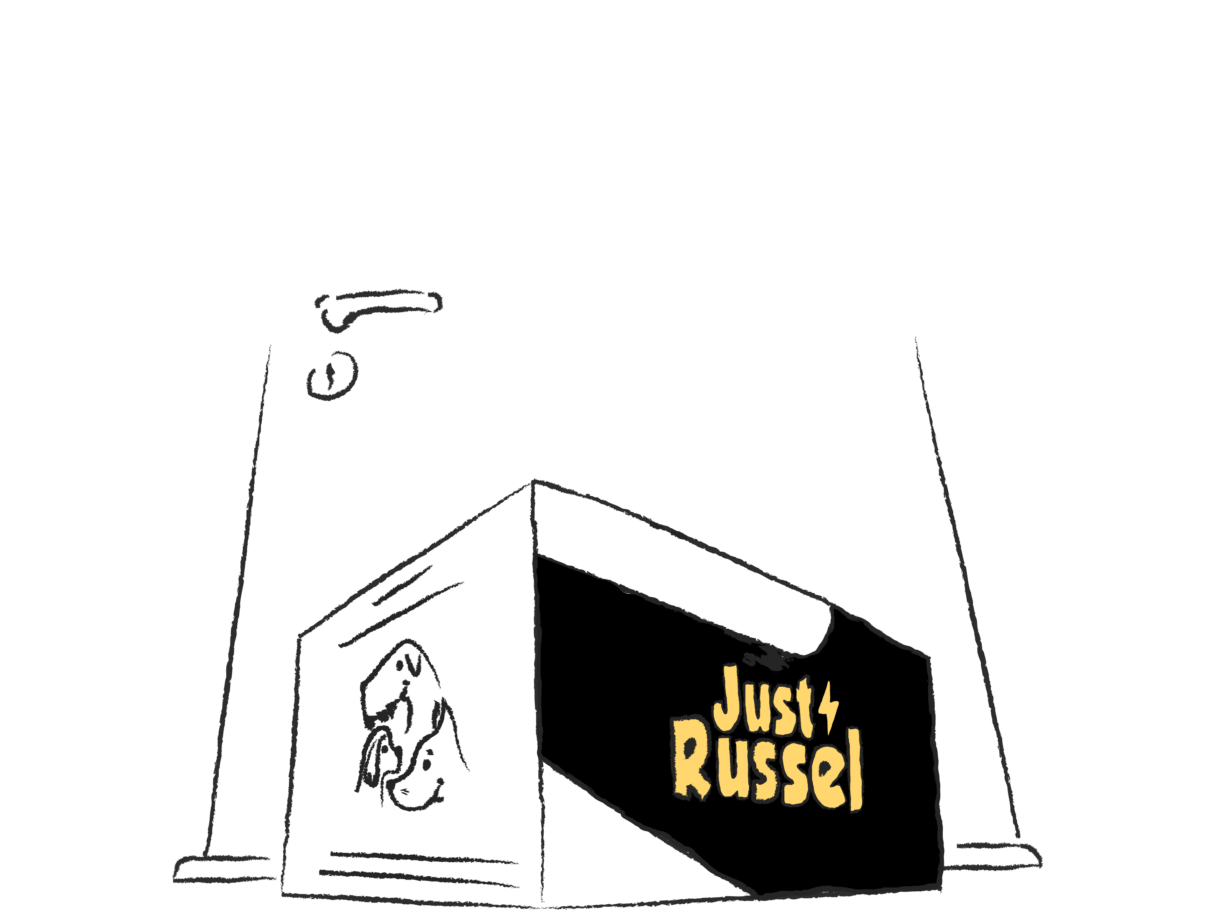 Ordered today, delivered tomorrow
For all orders placed before 3pm.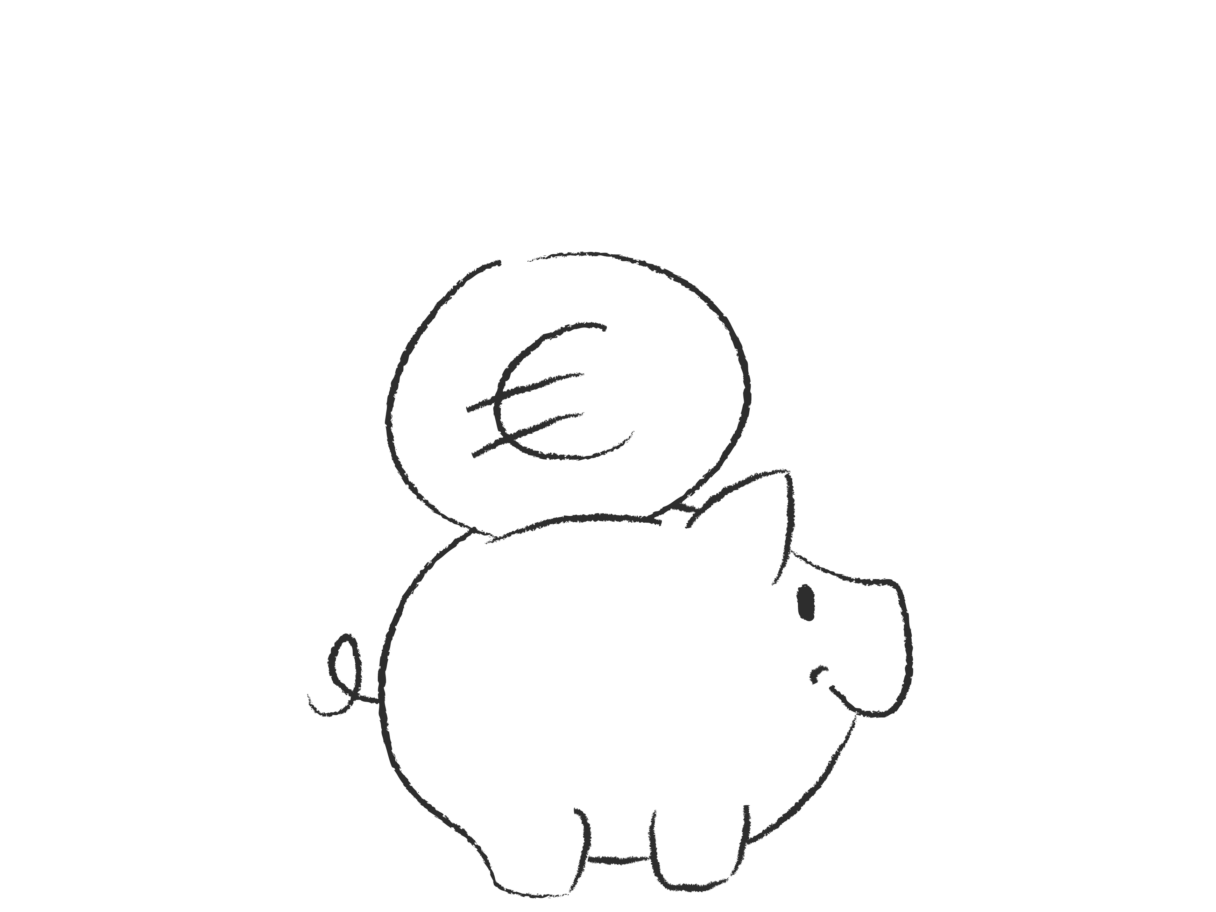 Always an extra advantage
Get 10% discount on shop products as a family member.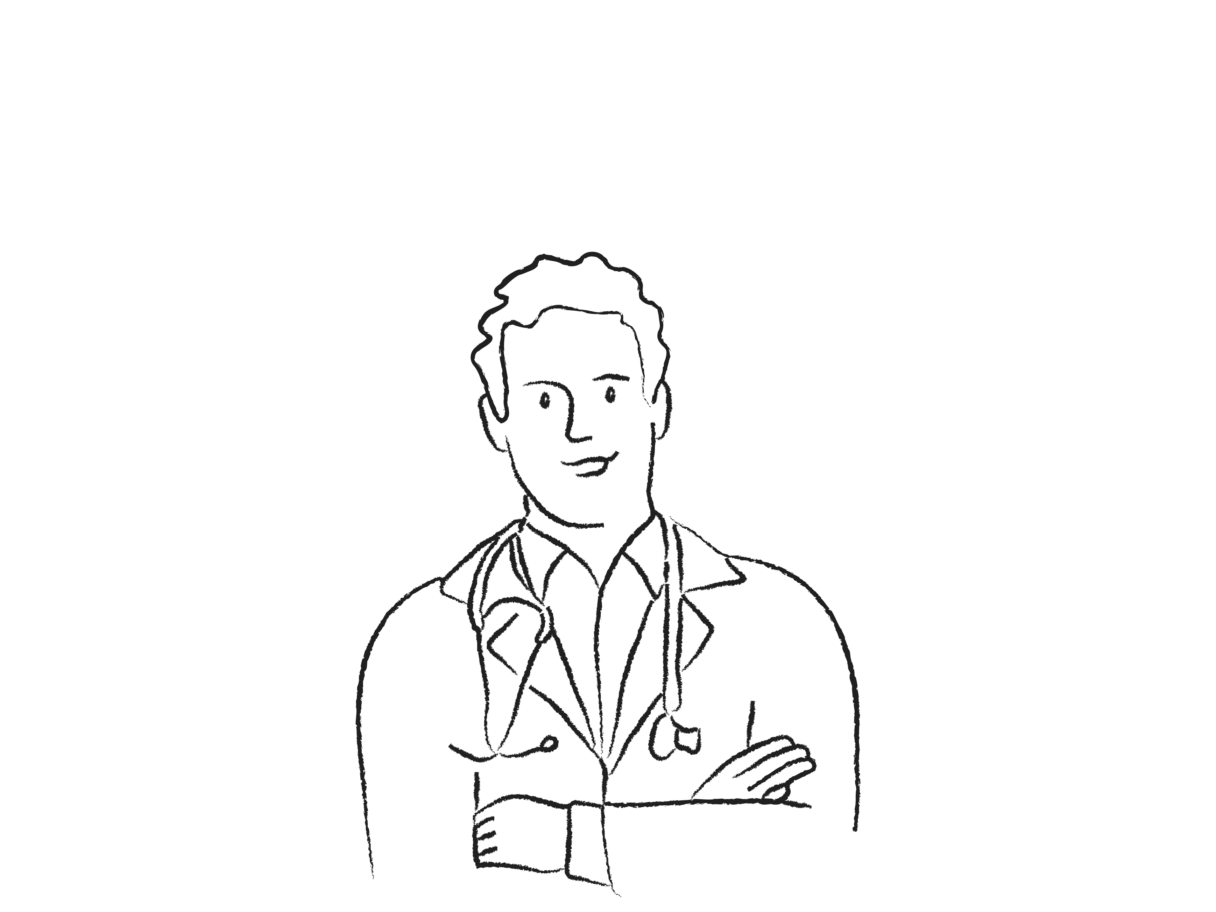 The best service
Chat, email or call our customer service team for free.
Dog supplements for a healthy mind and body
With active ingredients straight from nature and a delicious aroma. How lucky is your dog?!
Cold-pressed salmon oil
Salmon oil contains omega 3 and 6 protects your dog's skin and coat, heart, brain and joints. By the way, did you know that salmon oil is irresistible to picky eaters?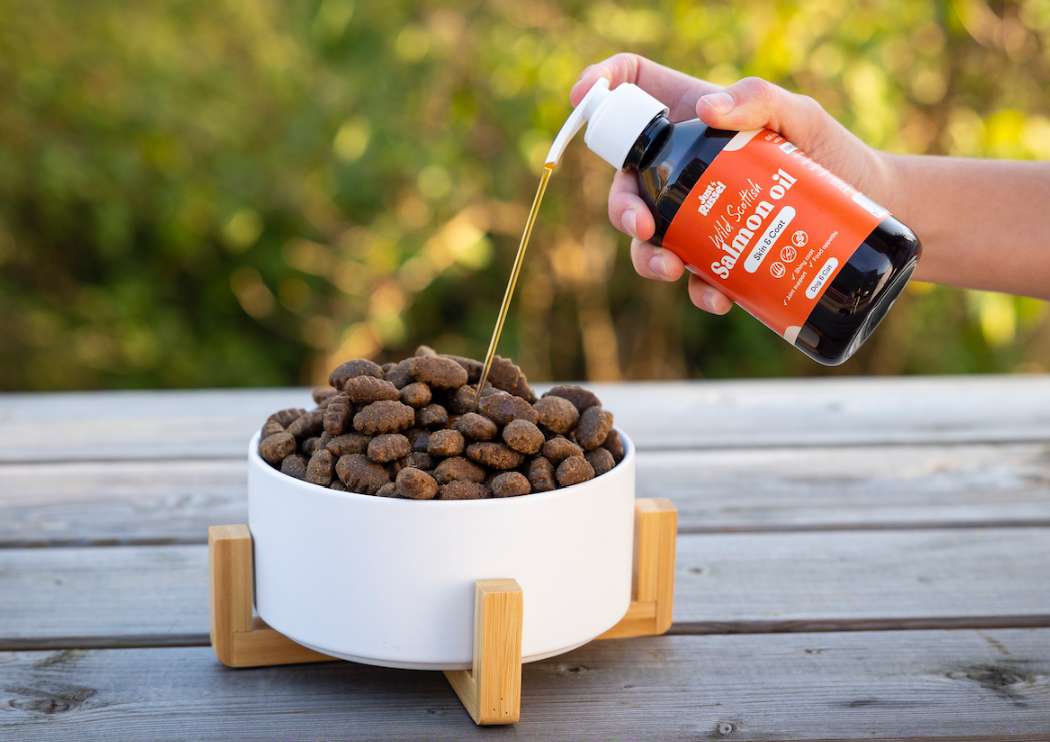 Soft chew dog vitamins
Delicious dog treats that boost your dog's health, it exists! The 4 health benefits: a radiant coat, smooth digestion, calm mind and supple joints.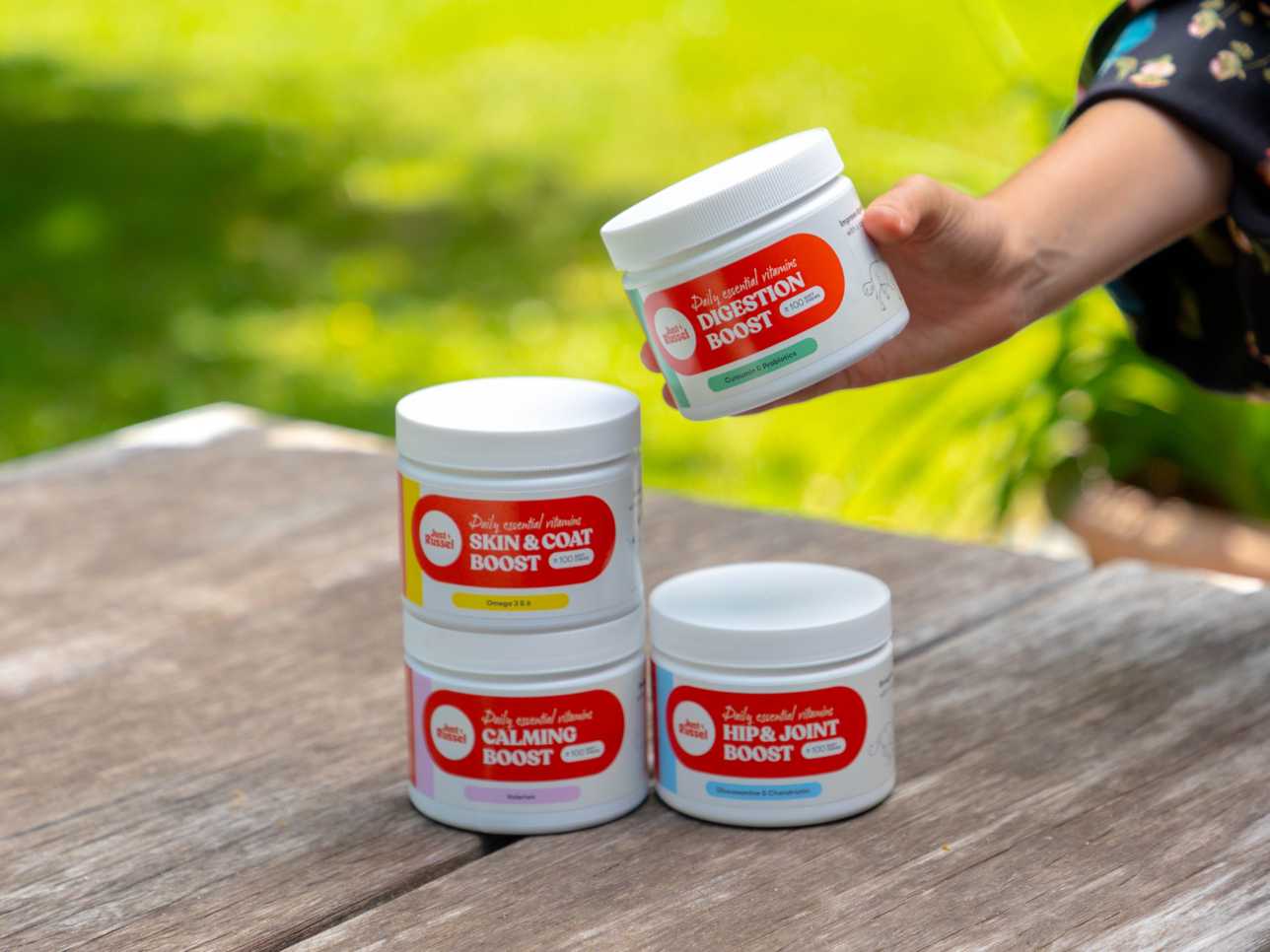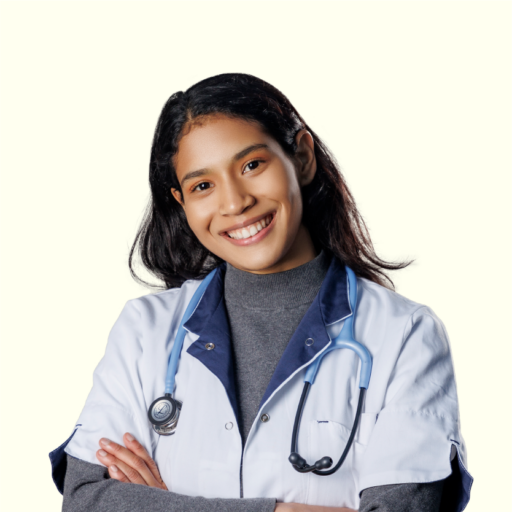 Supervised care for your dog or cat
Questions, doubts or headaches about your dog or cat? Our vets can probably do something for you. Give them a call via WhatsApp, by email or simply by phone and get advice you can take forward immediately. P.s.: this service is free of charge 😉.
Even more for a happy dog
🎁 Crazy dog toys
A purple octopus-dog toy or a sumo-chew toy? It can't be fun enough for your dog.

🌍 Natural dog supplements
Dog vitamins for a shiny coat, supple joints, smooth digestion or a relaxed mood.

🦴 And also some for on the road
Shop ecological poop bags and drinking bottles and be well prepared to go out into the wide world with your dog.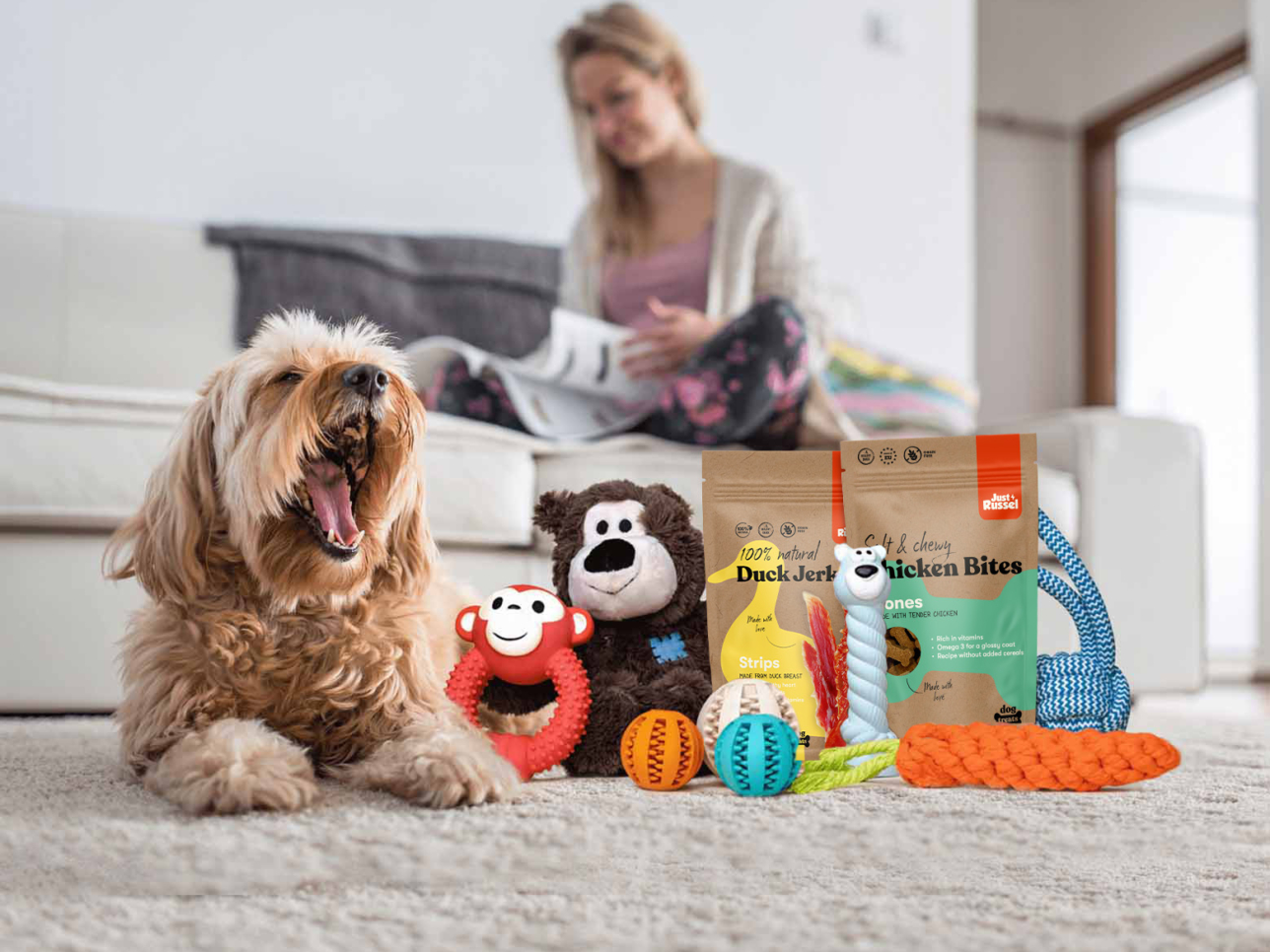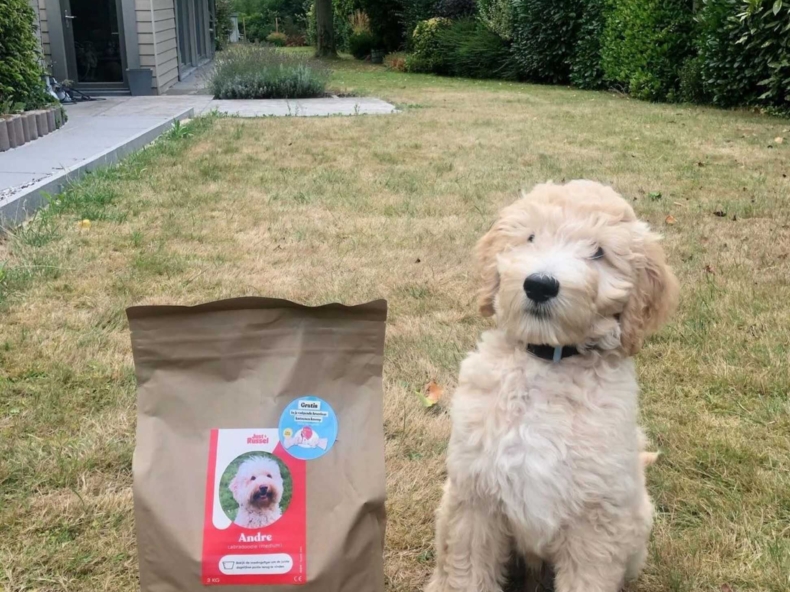 I've been trying for years to give my dog more supplements, but until now he always refused to eat if I added anything. On the recommendation of a friend, I tried the salmon oil supplements and to my surprise, he now eats everything with no problem!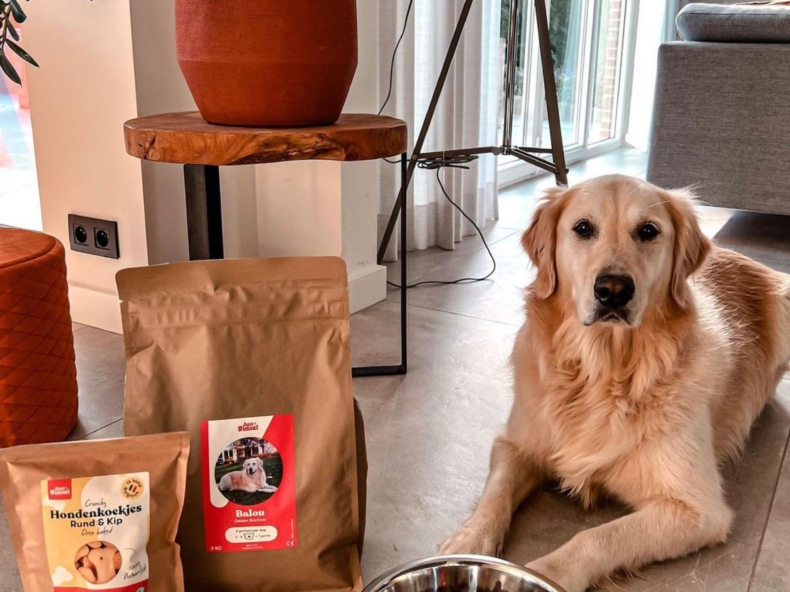 With the previous order, I ordered the vitamin treats in addition to kibble. I was afraid Balou wouldn't like eating them but how wrong was I. When he gets to choose between the new kibble and the old ones, he chooses yours every time!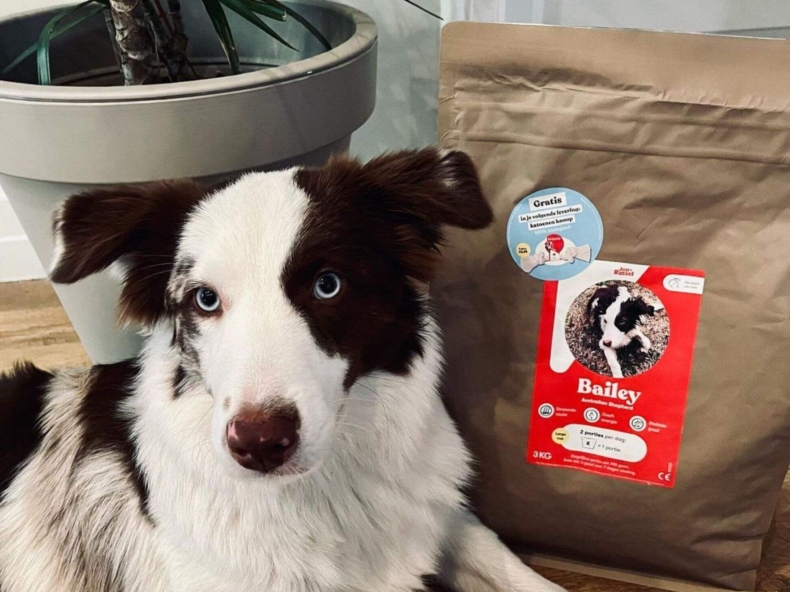 I had noticed for some time that Bailey's coat was no longer shining so nicely. Now that we have been feeding your kibbles and supplements for several weeks, the results are clearly visible. Her coat is shining again like never before. I am very happy to see my dog happy and healthy like that!
What else you wanted to know about dog supplements
No, nutritional supplements help younger dogs too. Zo hebben puppy's van grote hondenrassen baat bij een supplement met chondroïtine en glucosamine om hun gewrichten te ondersteunen. After all, these grow extra fast so they often experience growing pains. Large dog breeds are also more susceptible to joint problems. With a supplement, you can reduce their chances.
You cannot really overdose because the amount of active ingredients is much lower than in medication. Nevertheless, we recommend sticking to the daily recommended amount on the packaging of your dog's supplement. That way, you avoid long-term health problems.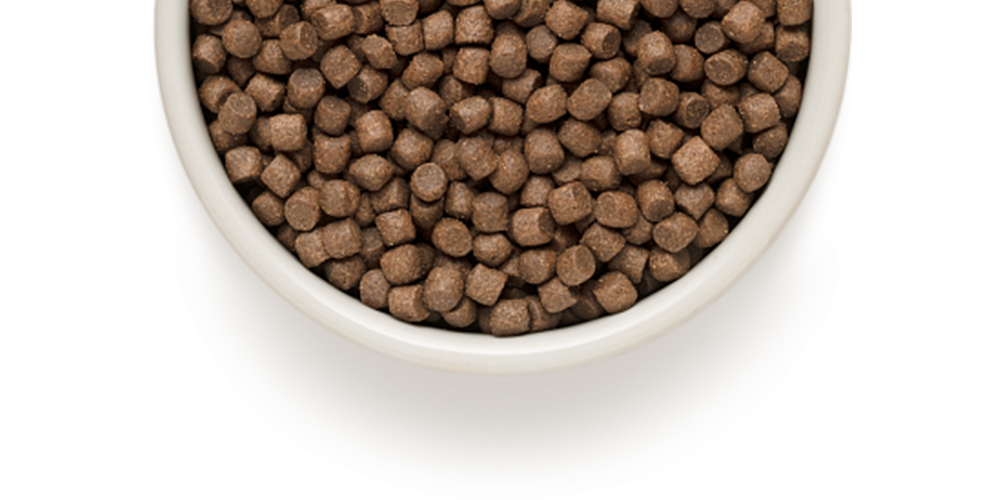 Do you also want a discount on supplements for your dog?
And premium food that is good for his digestion, coat, weight and joints? Then Just Russel is the place to be.