Help your pet lose weight thanks to natural diet food for dogs
As a loving dog owner, you want the best for your dog. And let obesity be precisely the worst thing for your pet's health. The vets at Just Russel therefore developed tailor-made diet food to help your dog lose pounds.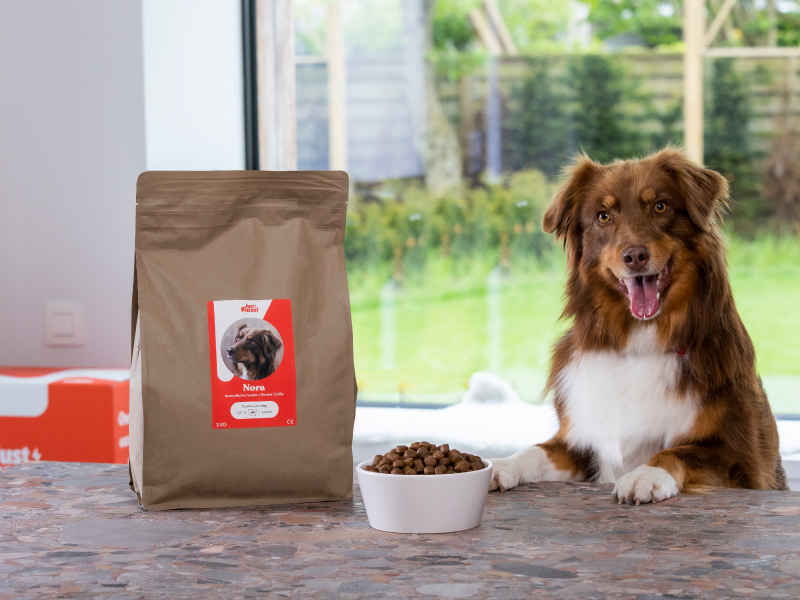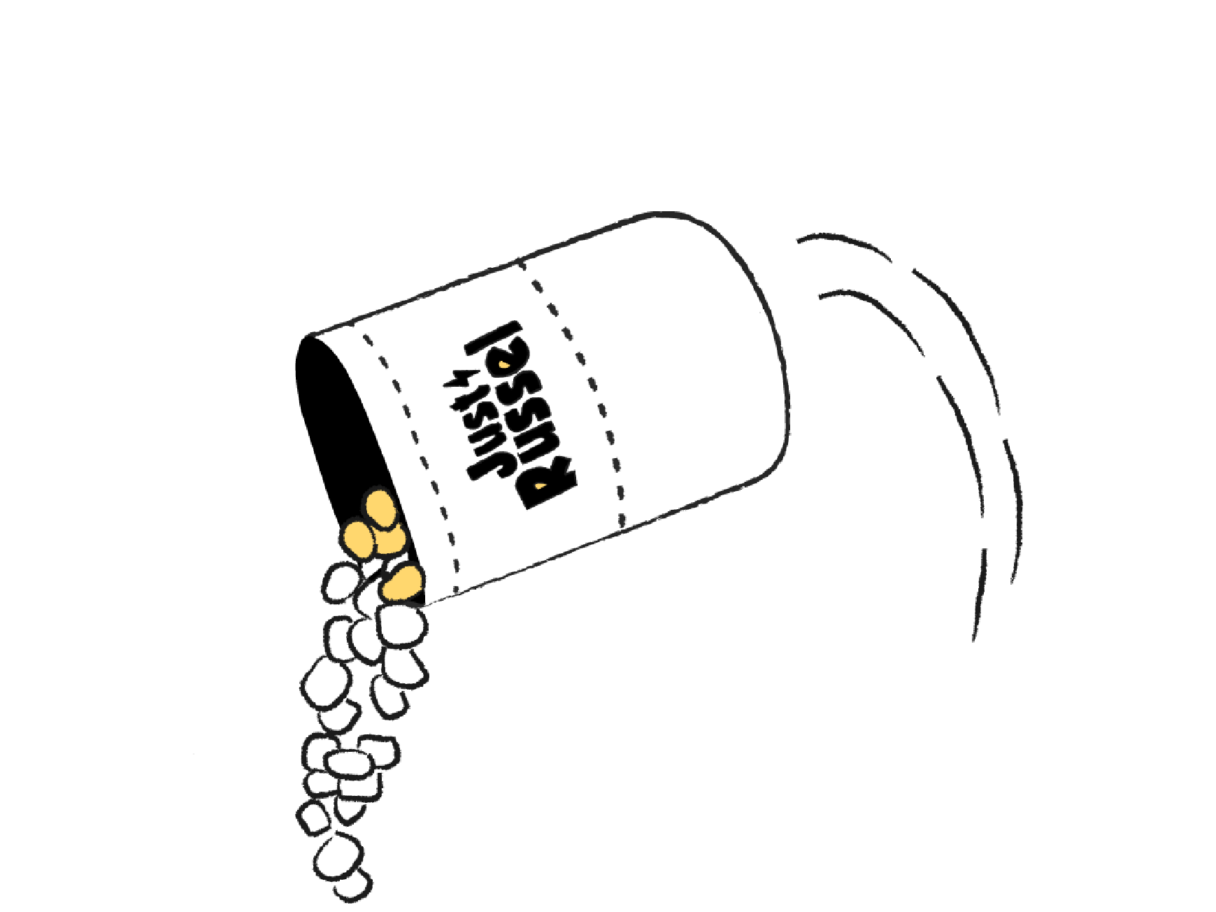 Free measuring cup
Because the right portion = the right weight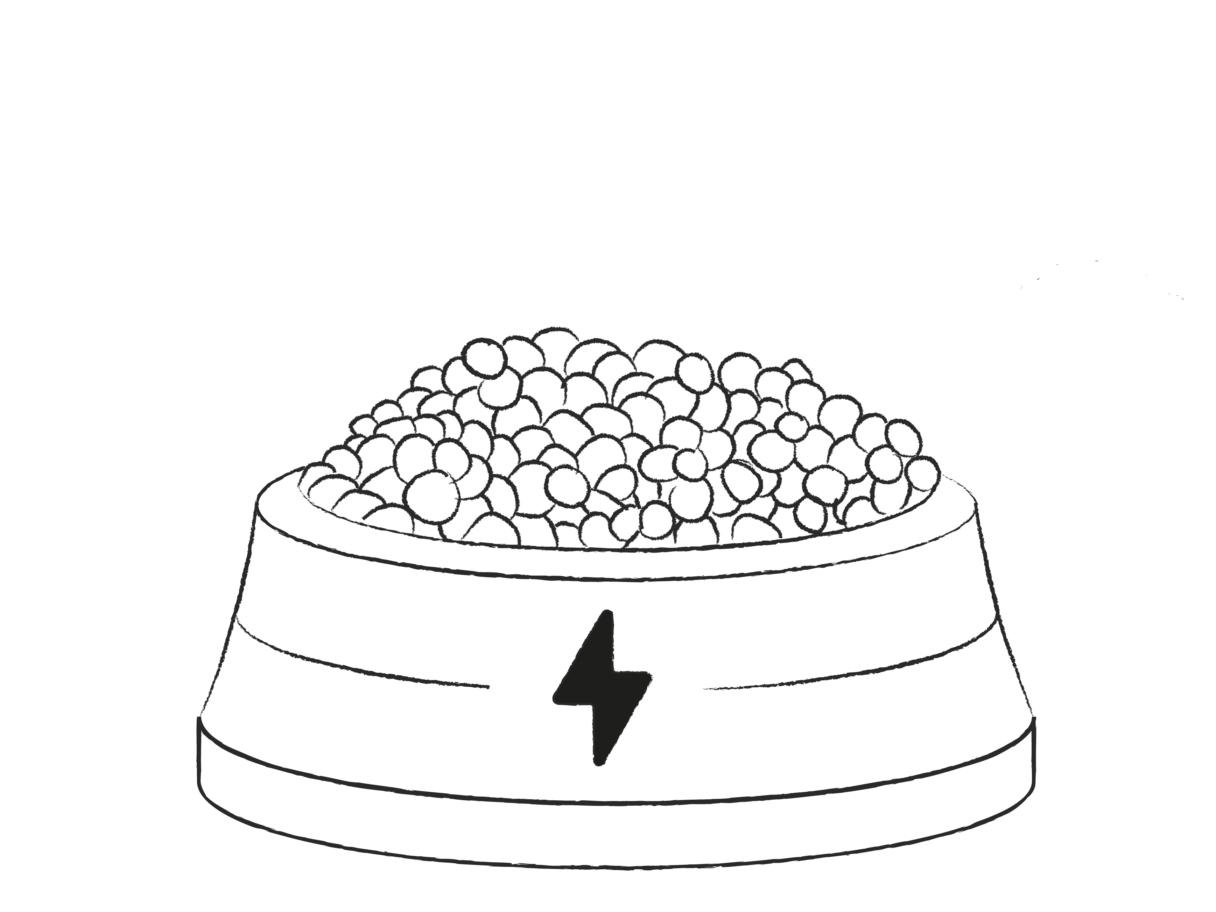 No feeling of hunger
Your dog doesn't notice anything about his diet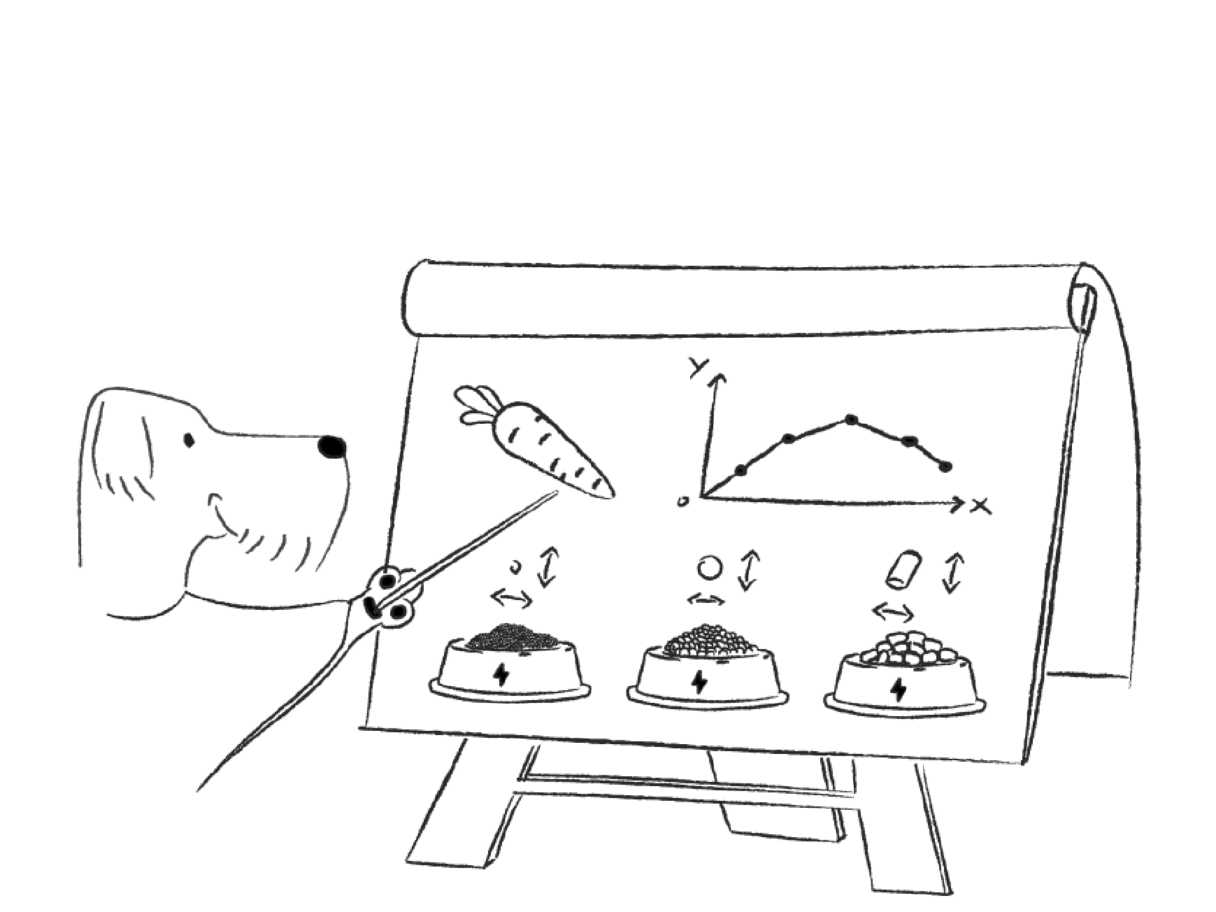 Guided weight loss
Get advice and tips from nutrition experts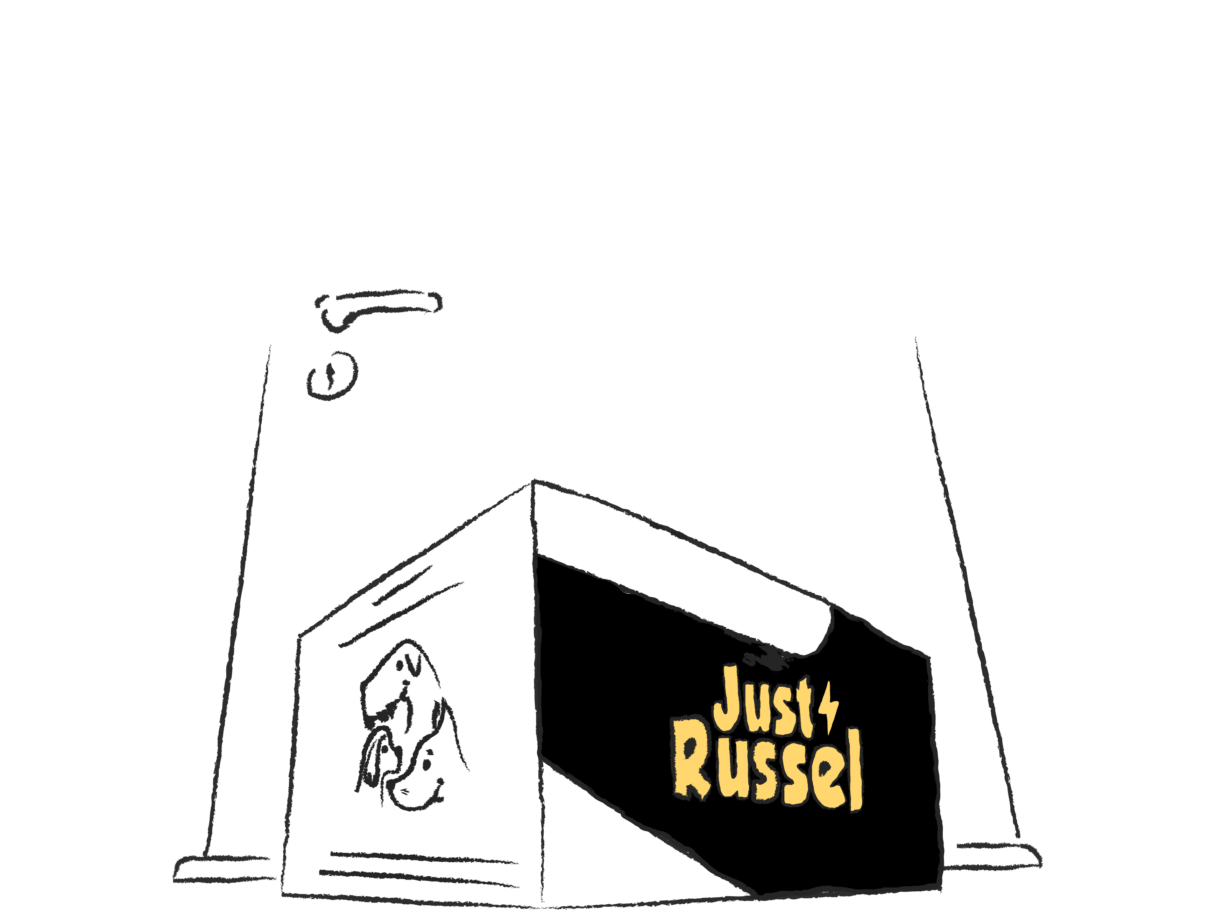 Free home delivery
To save you time, stress and money
Being overweight can cost your dog 2.5 years of his life
His quality of life also deteriorates dangerously. Read: increased risk of joint pain, urinary bladder stones, diabetes and overheating in warmer weather. This is a heavy burden to carry with you all your life, literally and figuratively.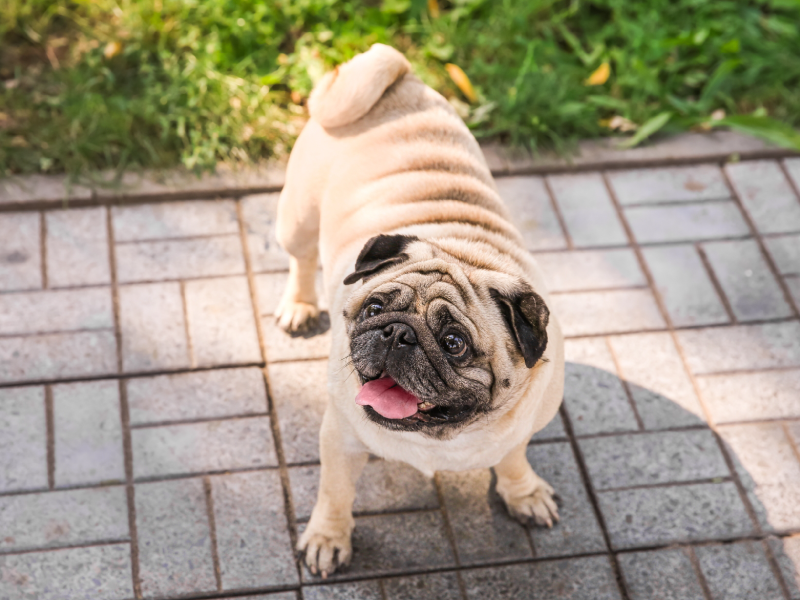 Feed your overweight dog not less, but smarter
In fact, it is dangerous to simply give your overweight dog less food. Because that also means less protein, vitamins and fibre he needs to stay healthy. A better solution: diet food tailored to his body and lifestyle. Here's how it works:
1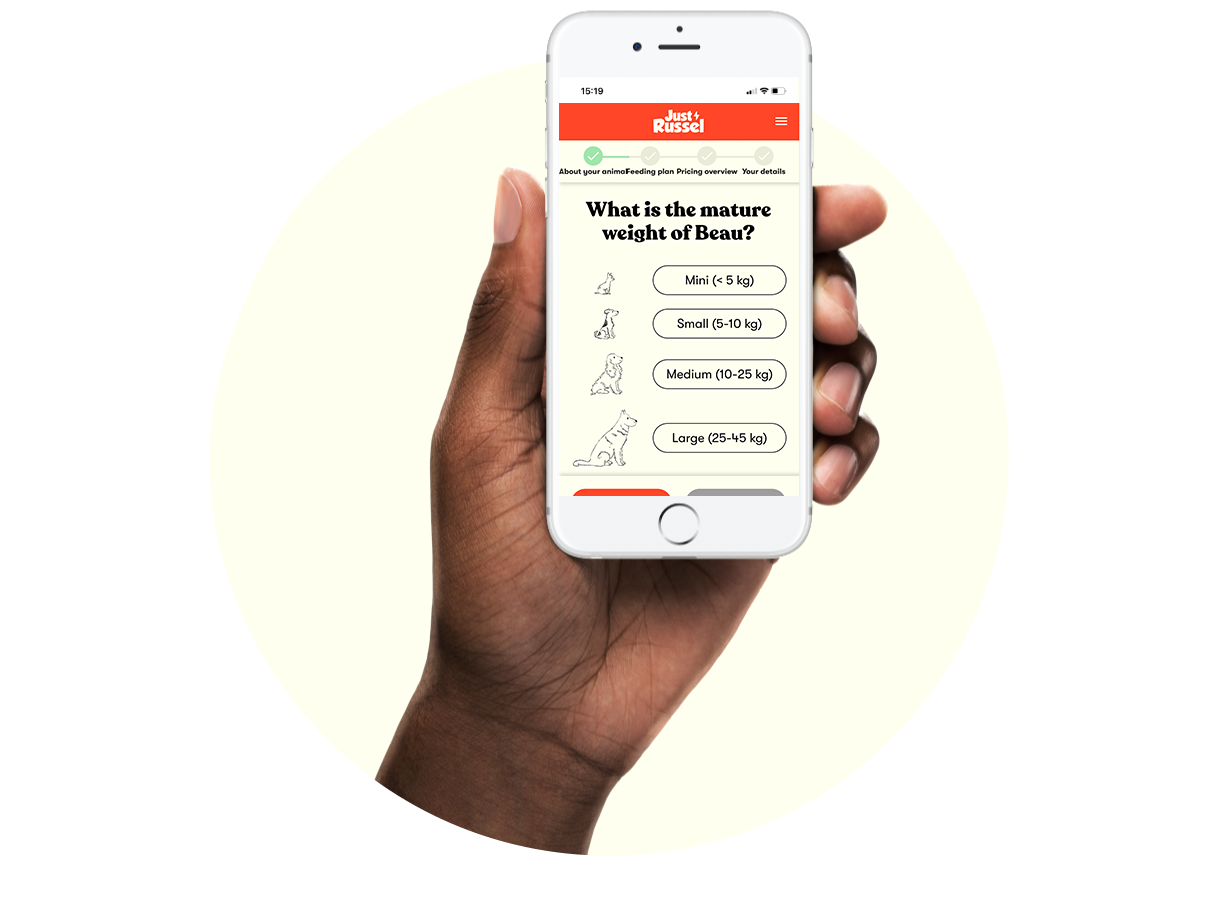 Tell us more about your dog
Such as his weight, activity and lifestyle.
2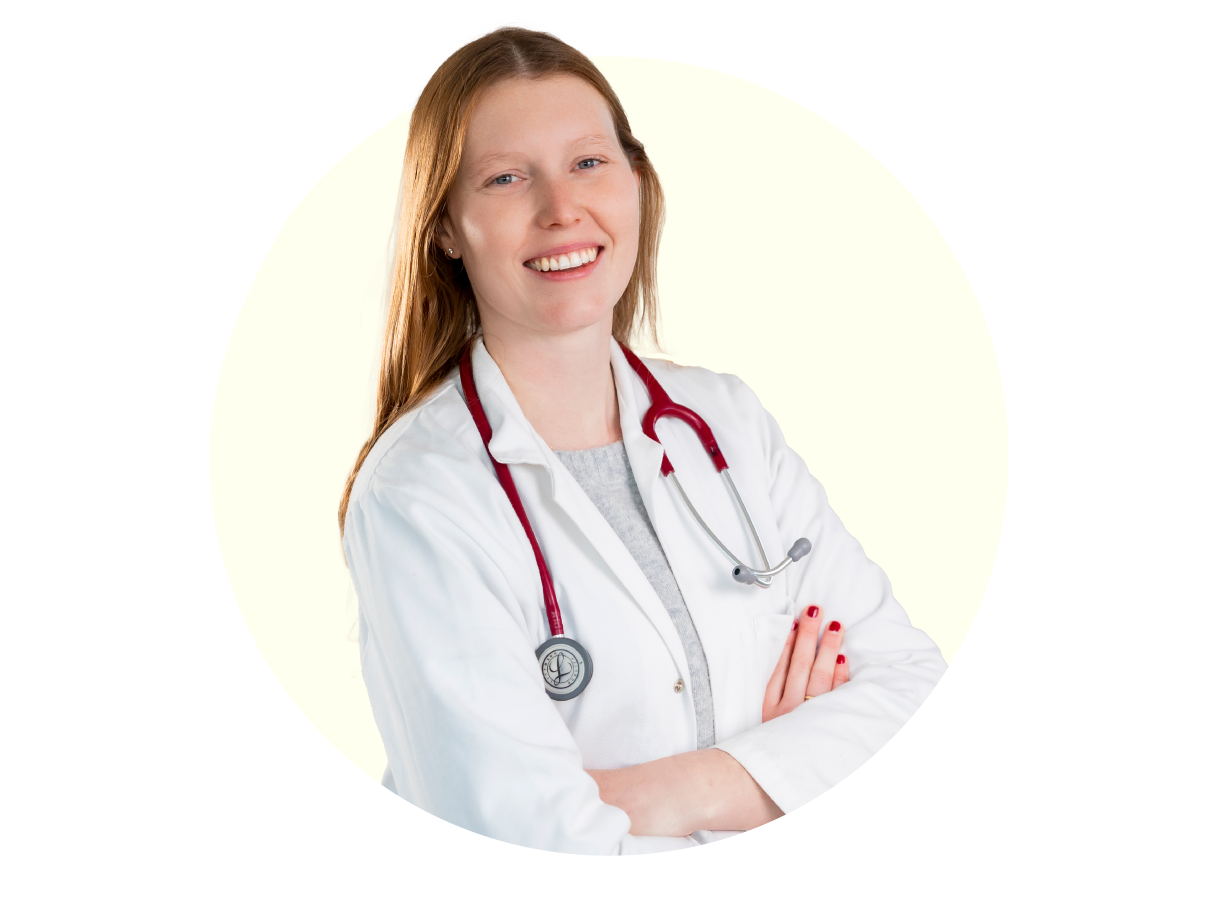 Our veterinarians
They wrote an algorithm to tailor a portion and nutrients.
3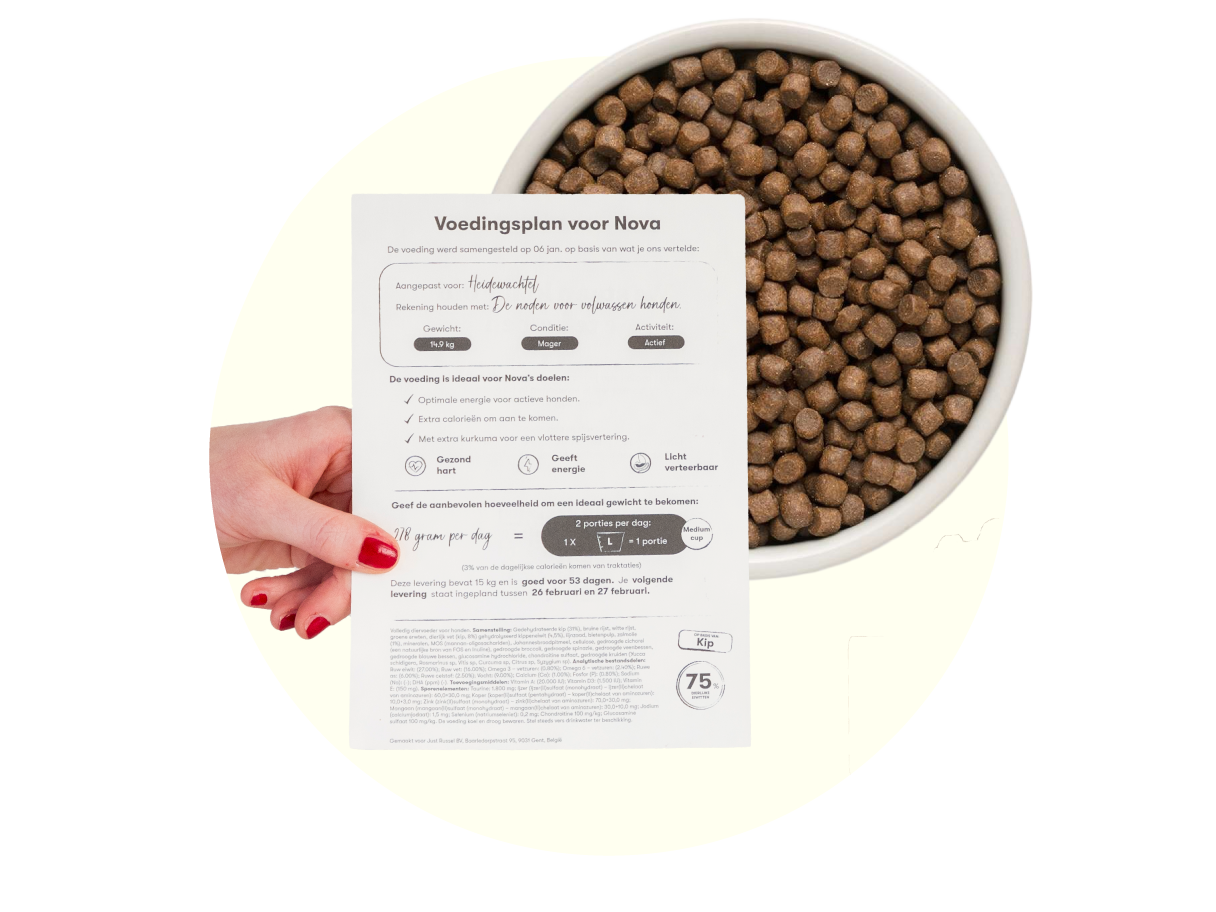 Your personal nutrition plan
And no fear, with us your dog is always satisfied.
No more doubts about the right portion for your dog
In addition to diet food for your dog, our vets also calculate down to the gram how much your dog can eat. With your first delivery you get a free measuring cup so you no longer have to doubt whether your dog is eating too much. This way, your dog will lose weight efficiently and without hunger!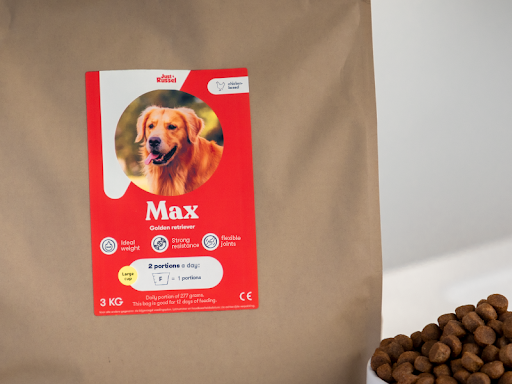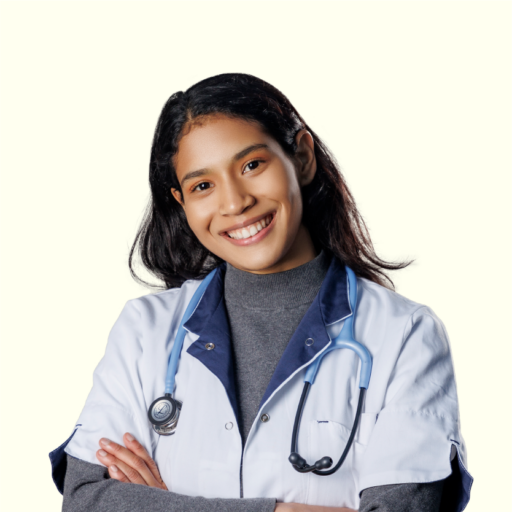 Our nutrition experts help your dog reach his ideal weight
Helping your dog lose weight can raise questions and doubts. Our vets and nutrition experts will therefore guide you throughout the weight-loss race. Even after that, we stay by your side to keep the pounds off your dog.
Do you know of another dog food brand with this free service? Neither do we!
A taste of the ingredients
What ingredients will your dog enjoy with his personalised dog kibble from Just Russel? We list a few for you: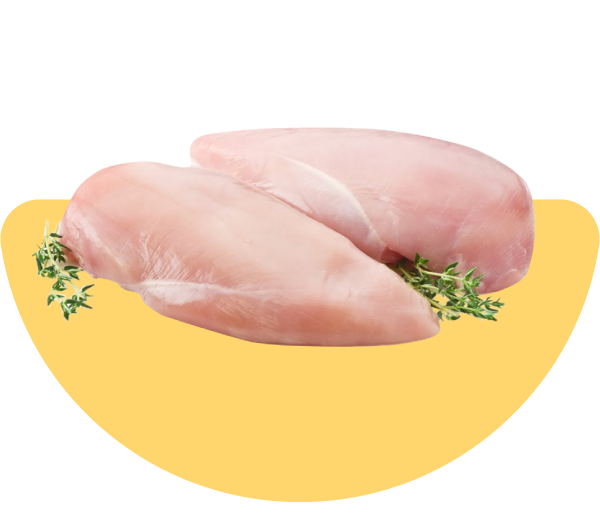 Chicken
Important protein source with calcium and phosphorus for healthy bones and teeth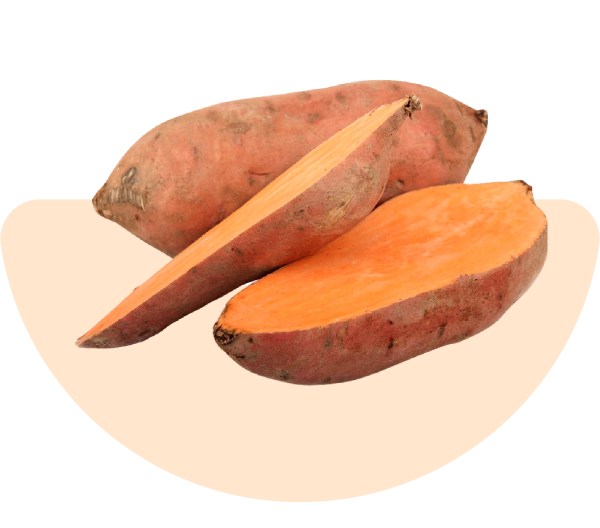 Sweet potato
Rich in vitamin A and potassium for healthy skin and muscles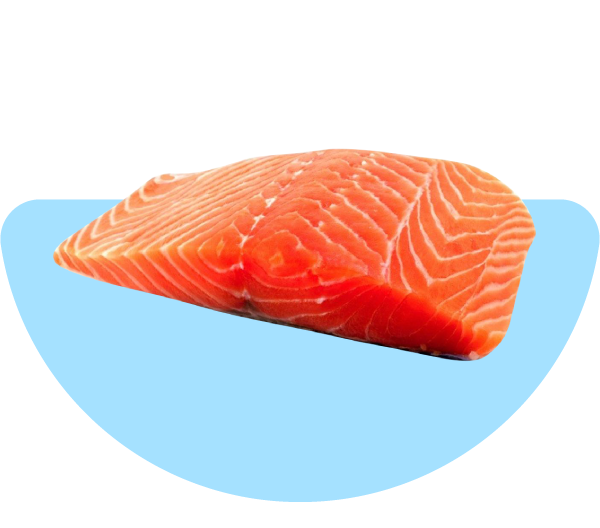 Salmon
Rich in omega-3 fatty acids for healthy skin and coat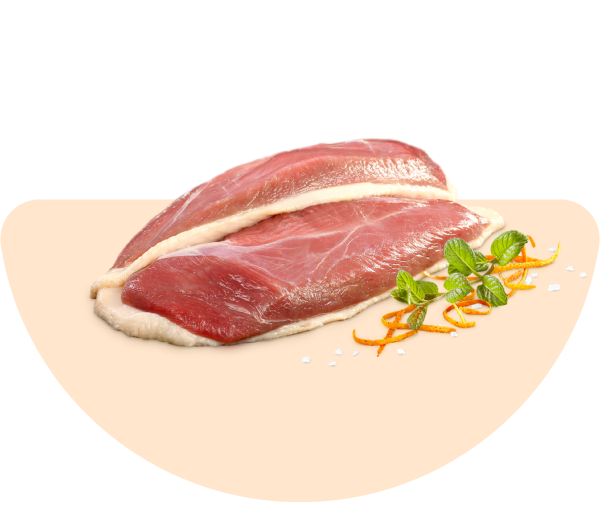 Duck
Good source of protein and B vitamins for energy and muscle building.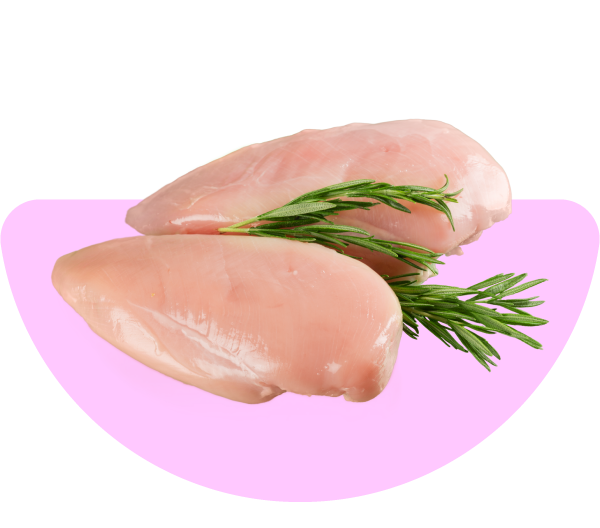 Turkey
Nutritionally rich with protein, vitamin B and minerals for healthy growth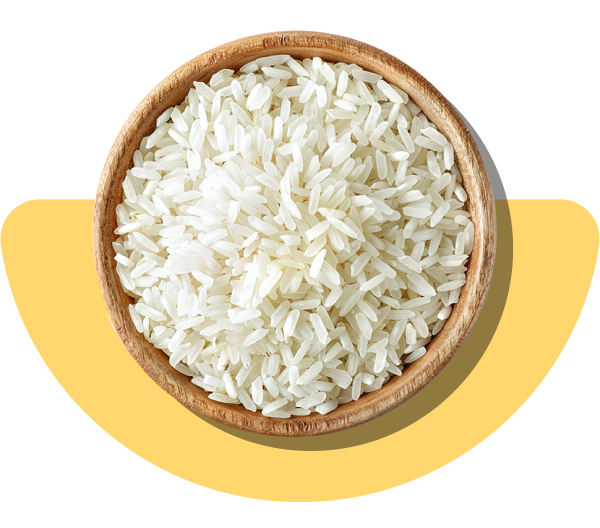 White rice
For natural and healthy fibre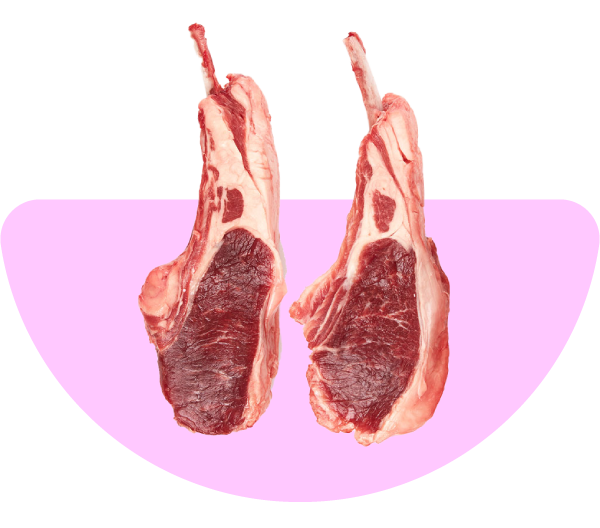 Lamb
Is lighter on your dog's stomach and digests better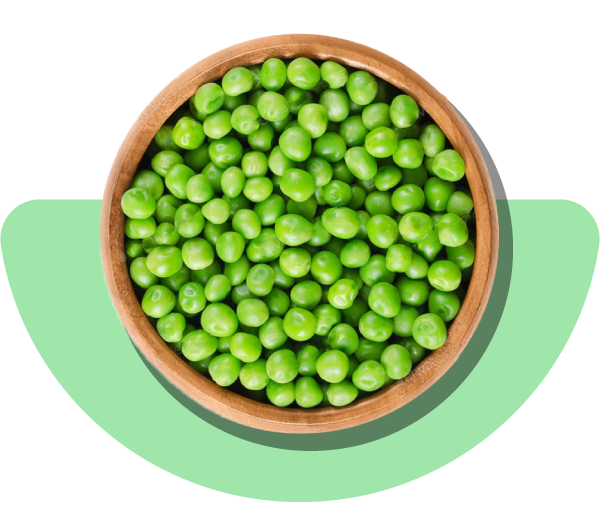 Green peas
A source of vitamins, packed with minerals and rich in protein and fibre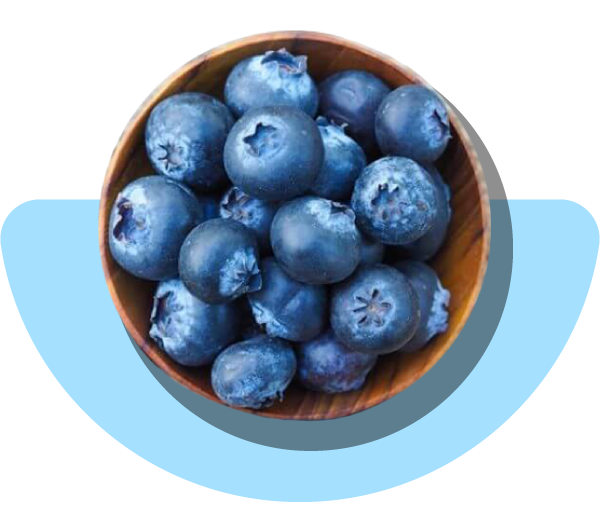 Blueberries
Superfood for younger skin and protection against cell damage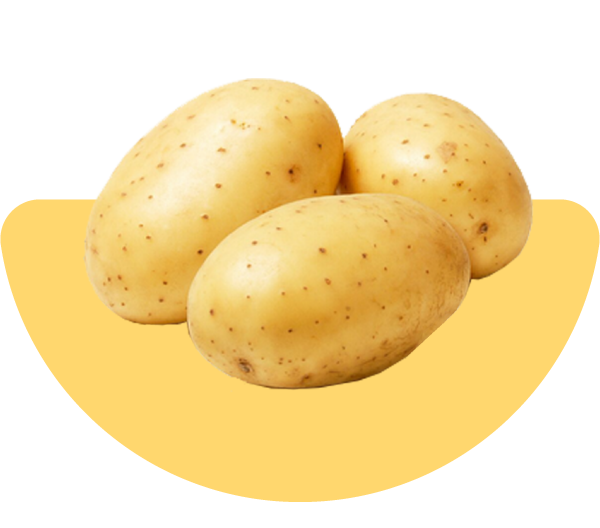 Potato
Rich in carbohydrates and vitamin C for energy and healthy immunity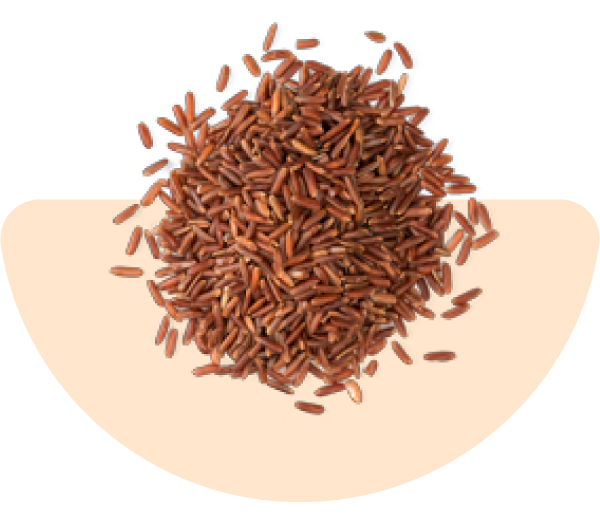 Brown rice
High-quality carbohydrates for energy and vitamin B for healthy metabolism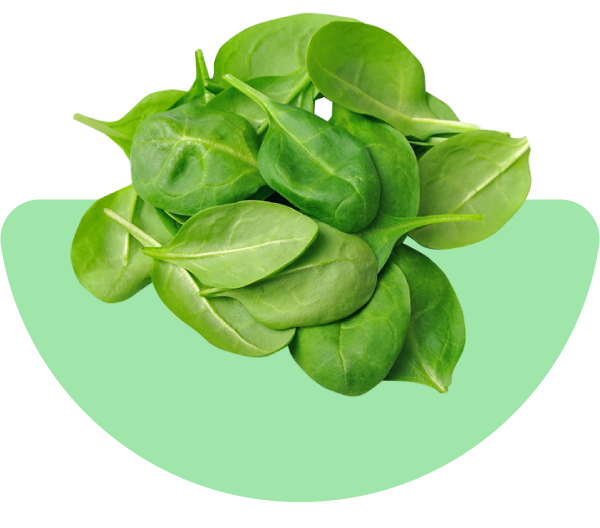 Spinach
Rich in vitamin K, folic acid and iron for healthy blood formation and growth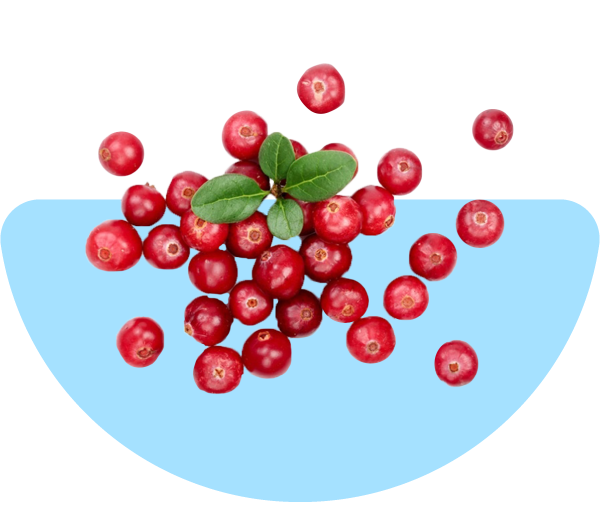 Cranberries
Superfood with antioxidants for a healthy immune system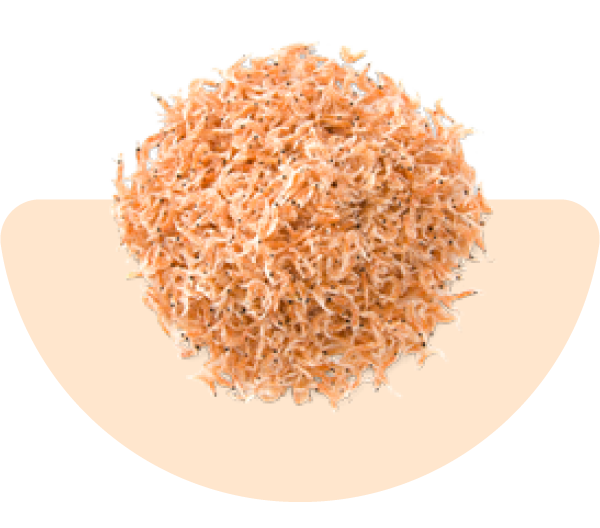 Antarctic krill
Rich in omega-3 fatty acids for healthy brain development and heart health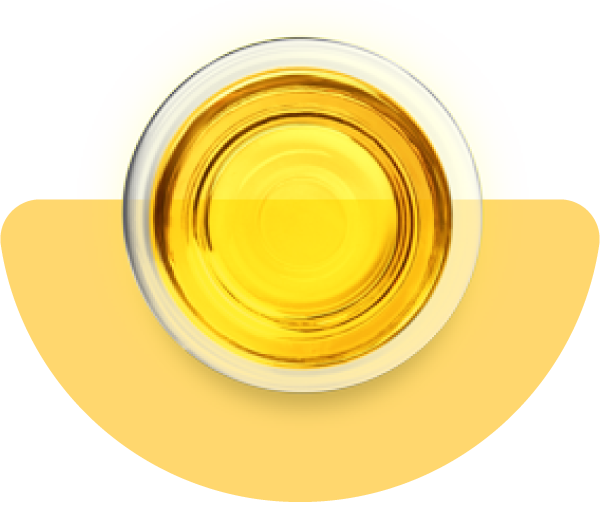 Fish oil
Rich in omega-3 fatty acids for healthy heart and brain function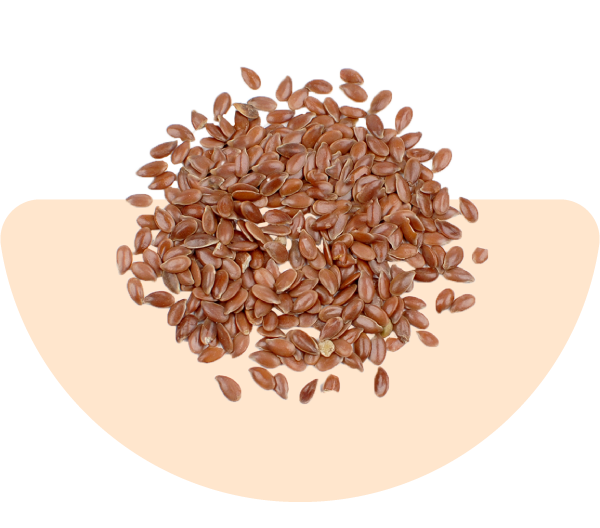 Flaxseed
For healthy digestion and a shiny coat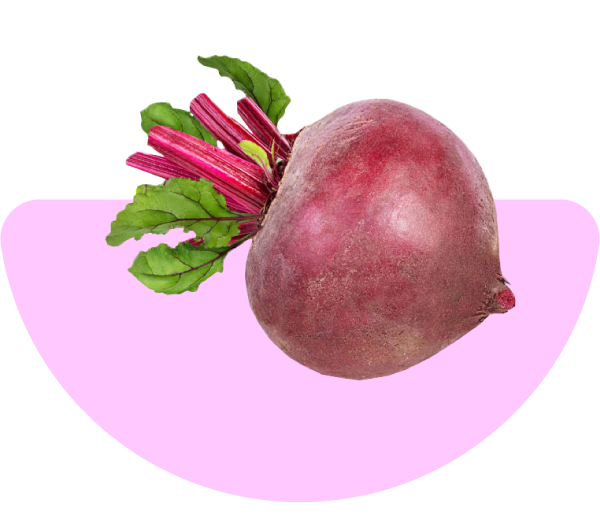 Beet pulp
For good consitence of your dog's stools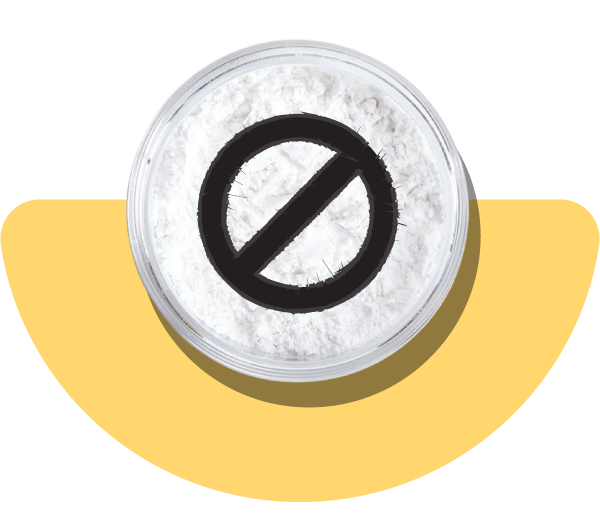 No artificial additives
Because that's how it should be in any diet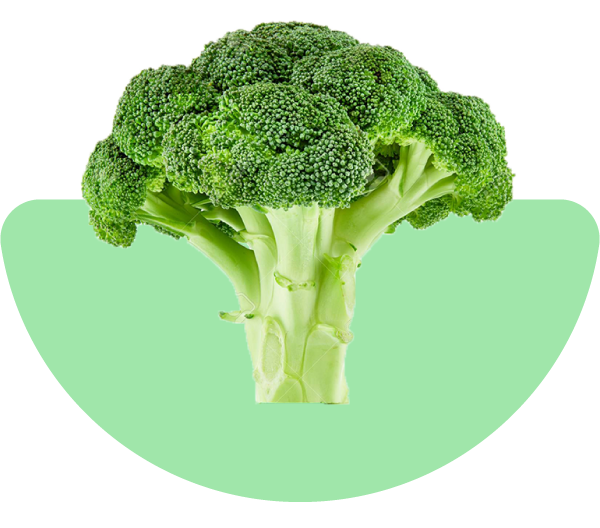 Broccoli
For strong bones and higher bone density
These dogs are slimmer and happier thanks to Just Russel diet food
Rated by Google as 'Excellent'
What else you need to know about diet food for dogs
Our diet food for dogs contains lamb, salmon or chicken, supplemented with peas, spinach, blueberries and broccoli. The calorie value is also 20% lower than regular dog food.

But don't worry: thanks to the quality of our meat, vegetables and fruit, your dog will always feel comfortably full. So your dog should never go hungry unnecessarily during his diet.

Curious about which ingredients we use for your dog specifically? Discover them in our analysis-tool.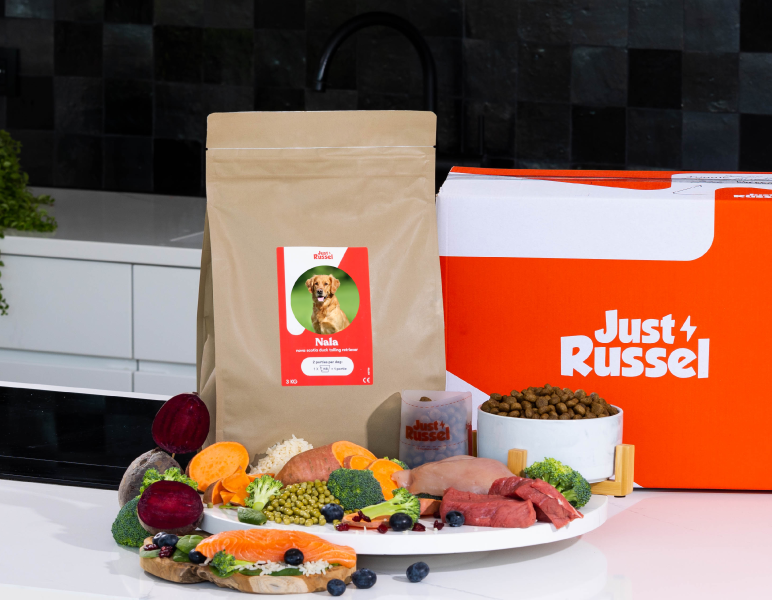 Not with us 😉. We promise you the best price for premium diet food for your dog (up to 30% cheaper than other premium brands).

We can do that because we produce locally with Belgian ingredients AND because we work without a middleman who takes margin like a supermarket or pet shop.

Because we want to give you a bonus, you can order your first packet of diet food tailored to your dog's needs 😉 with a 30% discount. Calculate your personal price here.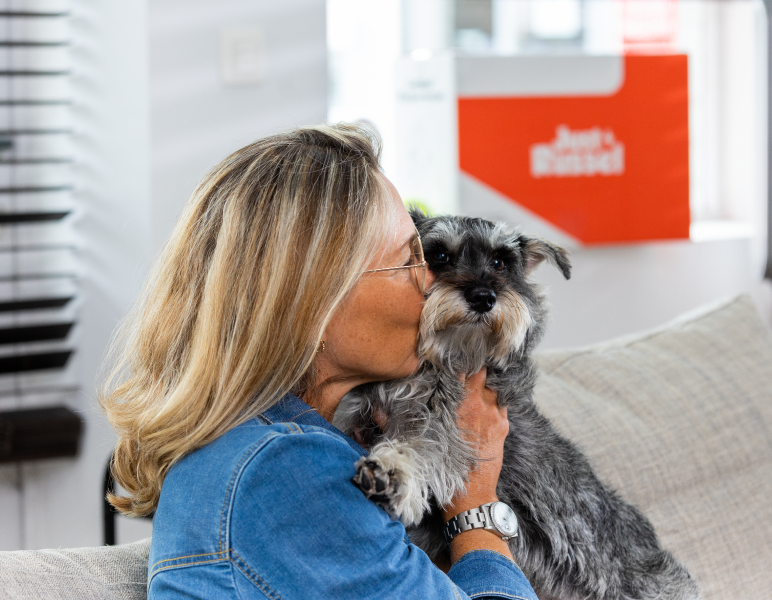 Determine the BCS (Body Condition Score) – a bit like BMI for humans – to know if your dog is overweight:

Very lean – bones very visible, very little muscle mass, no layer of fat to be felt.
Very lean – bones very visible, very little muscle mass, no layer of fat to be felt.
Healthy weight – bones not visible but palpable, waist visible, thin fat layer palpable.
Overweight – bones not visible and difficult to feel, no waist, fat at neck and base of tail.
obese – thick layer of fat over bones, fat belly.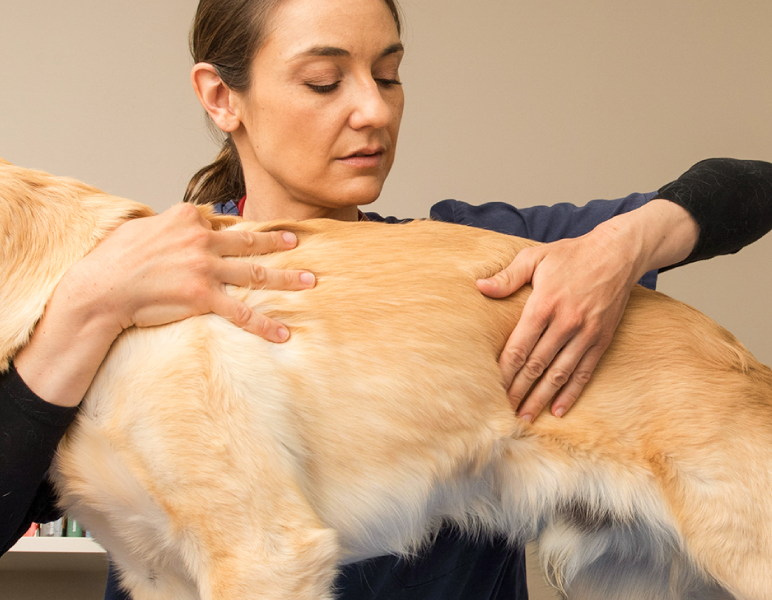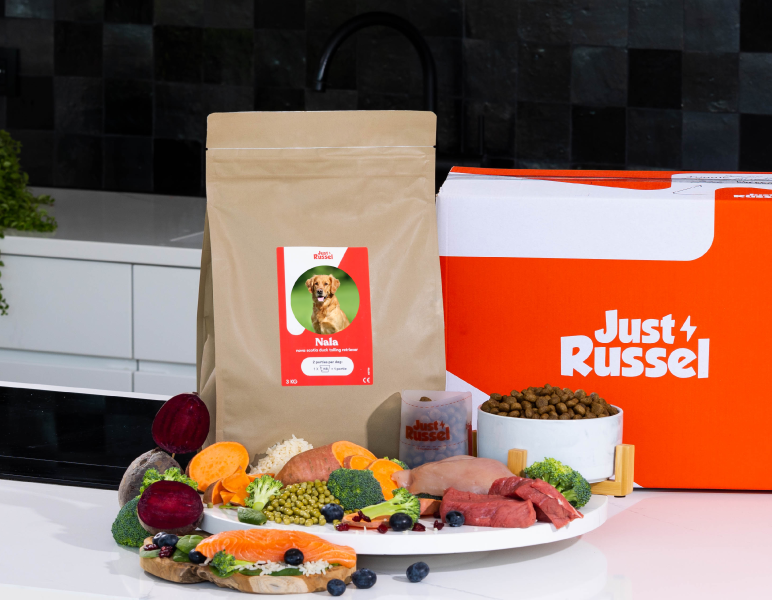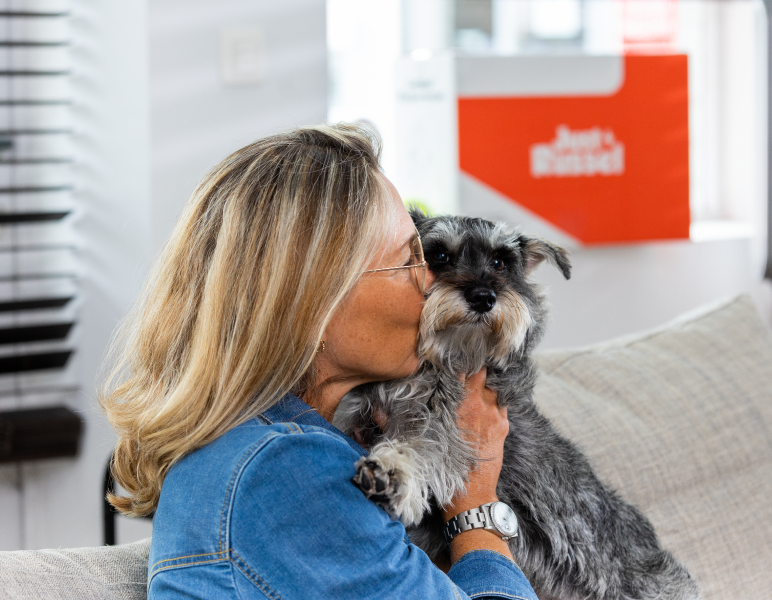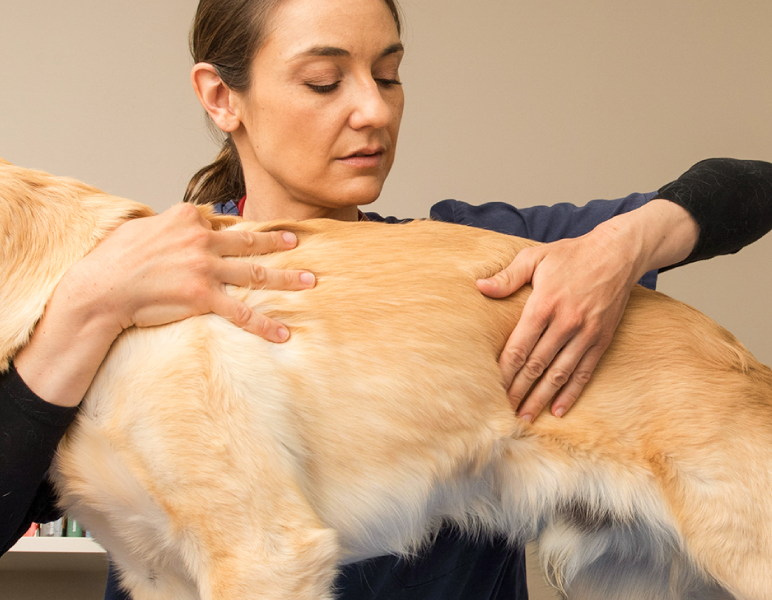 10,889 healthy pets already thanks to a personalized feeding plan