Just Russel experiences from owners like you
4.8 out of 5 stars. 1313 reviews.

Experience for yourself how dog and cat owners like yourself found solutions for their pet's coat, bowel movements, digestion and allergies with Just Russel.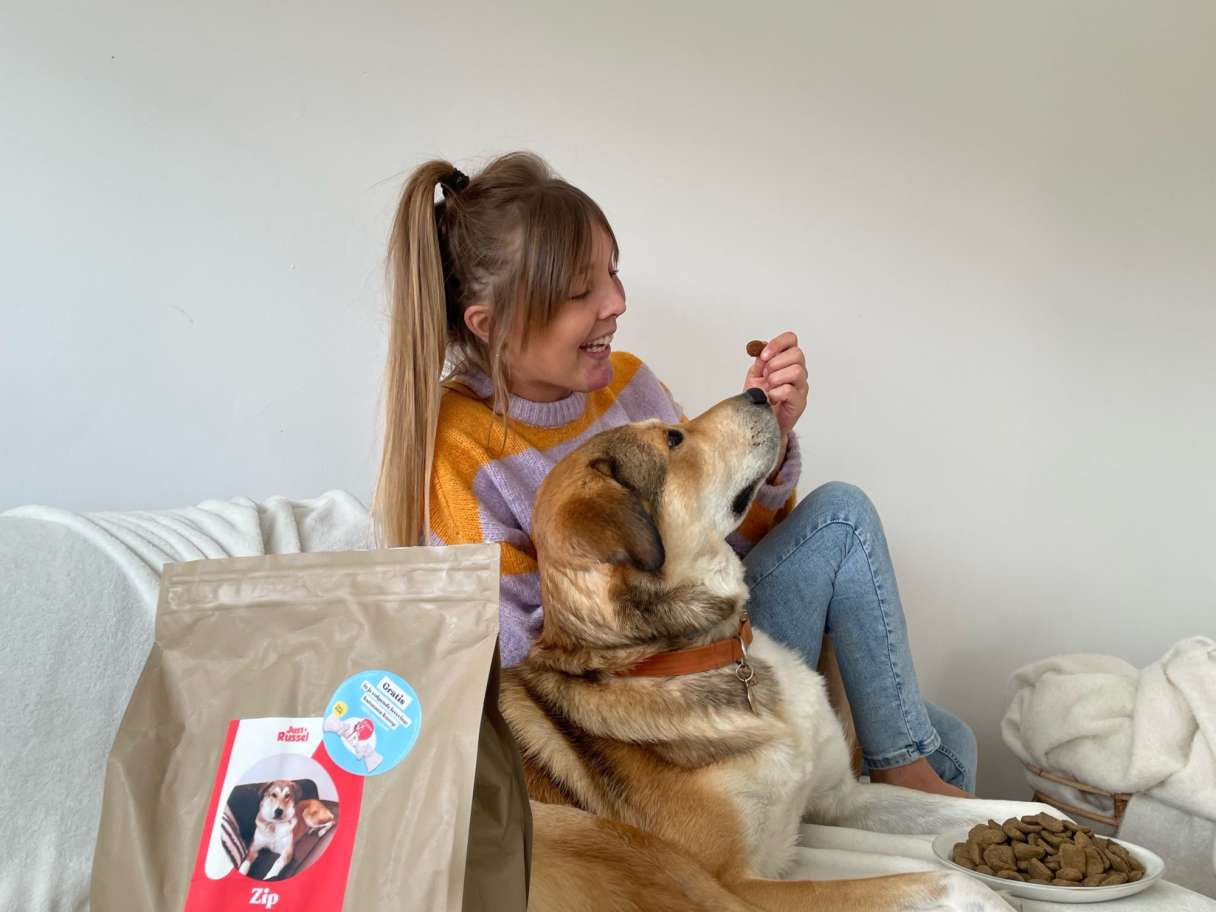 Already 6 486 002 meals delivered!
We asked customers, "Honestly, what is your experience with Just Russel?"
Filters: Coat problems, Stool, Digestion, Difficult eater, Skin problems, Service, Delivery, Nutrition plan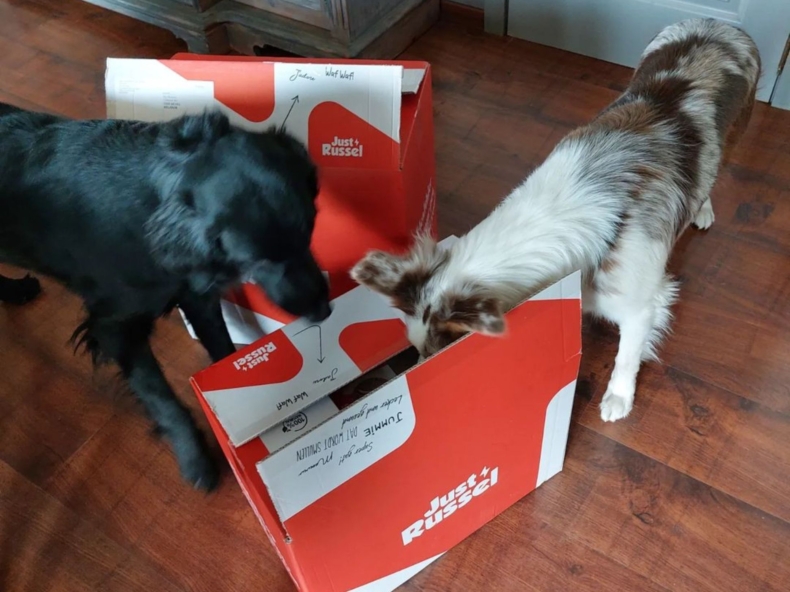 Unlike other dog foods, our dogs are really fans of this one. Our biggest dog does not digest all food equally well and often suffers from skin allergies. Thanks to Just Russel's allergy-free food, those problems are gone.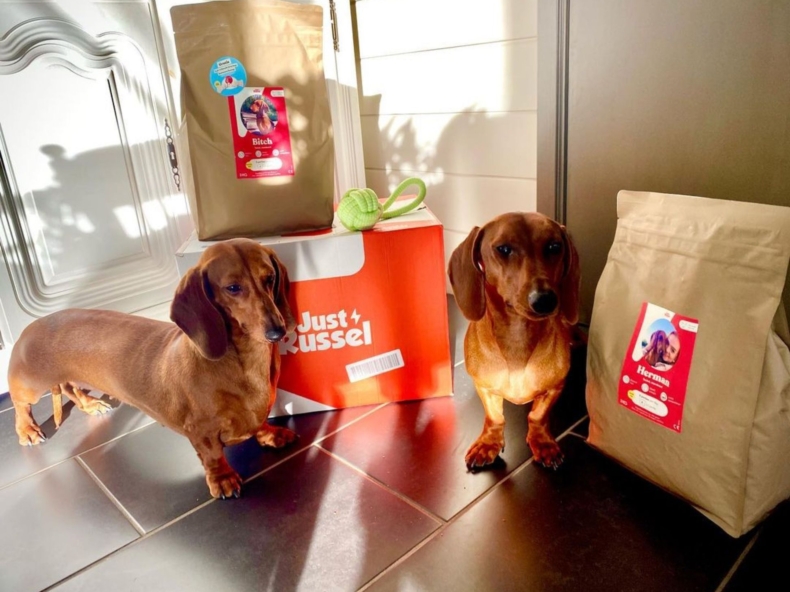 After several failed attempts with other brands, I have at last found food that improves our dogs' bowel movements. We are only a few days in and we can already see positive results! and it's affordable too!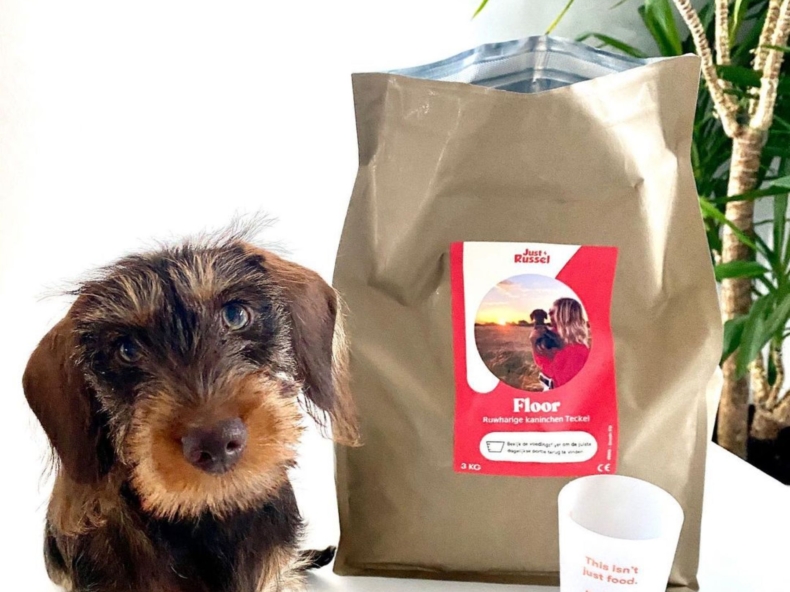 Our puppy with multiple allergies tolerates Just Russell's food perfectly. She is feasting like never before and the personalised bags are a nice extra. Finally found a solution completely tailored to her. We are big fans!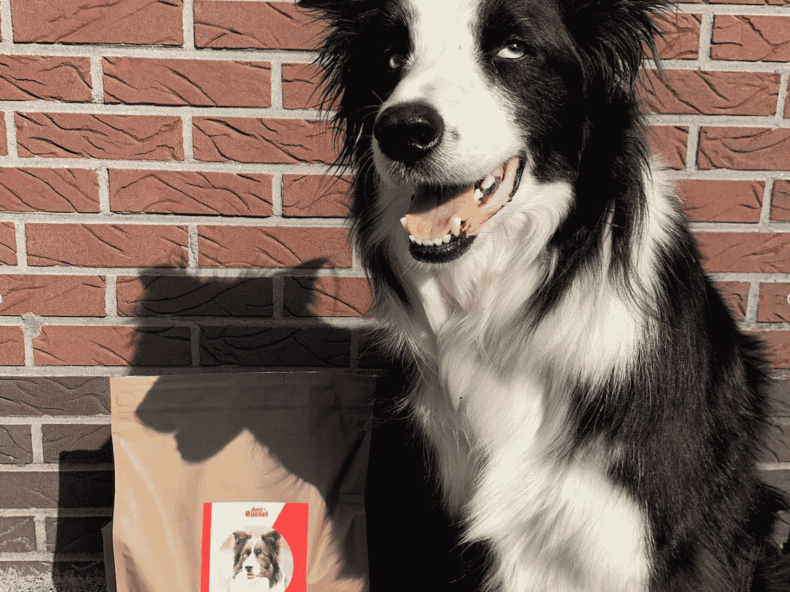 Since my dog has been eating your food, I notice that he loses less hair and has better bowel movements. It also tastes visibly good to him, something I never noticed with his previous kibble. So I am really super satisfied!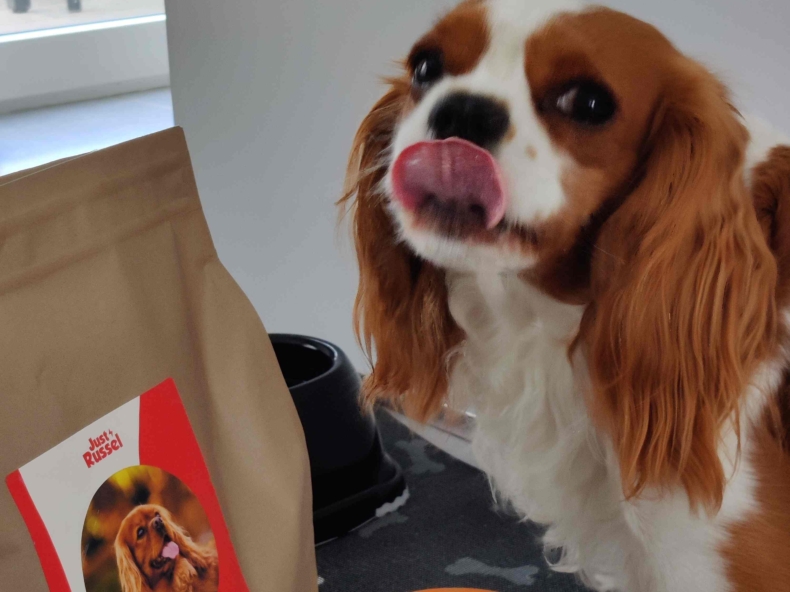 Flokki really enjoys the food. His bowel movements are finally healthy and regular with this new food, so he has fewer complaints. The packaging with Flokki's picture also makes it more fun.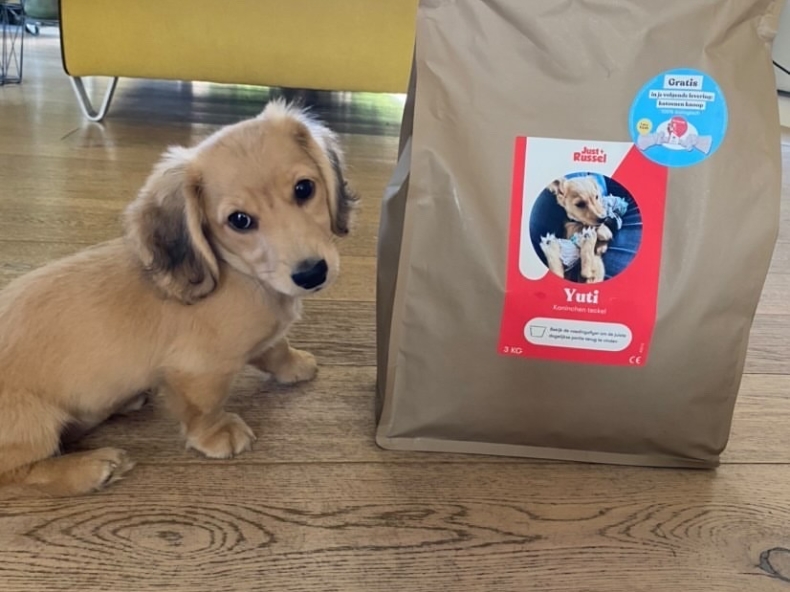 After trying more than 10 different brands, Just Russel is the first brand that our puppy does not have saggy bowel movements with! Now she can finally thicken and strengthen. I also find it super easy to order the food. You really notice that you guys value customer service!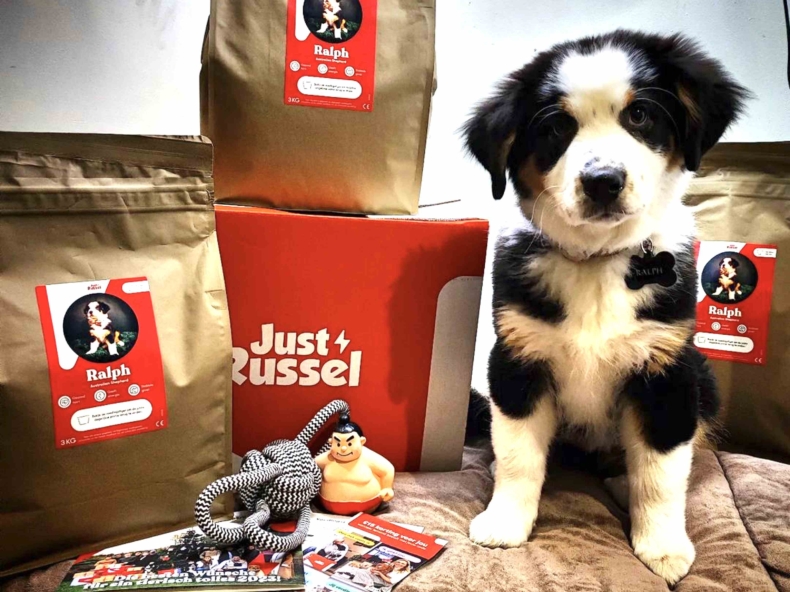 Ralph refused eating the kibble we received from the breeder. Even at home, he hardly ate and was getting smaller and smaller. Because of his condition, we started to get seriously worried. I ordered customised kibble from you and he was immediately wild about it. We are very relieved that the kibble taste good to our pup and give him a chance to gain weight!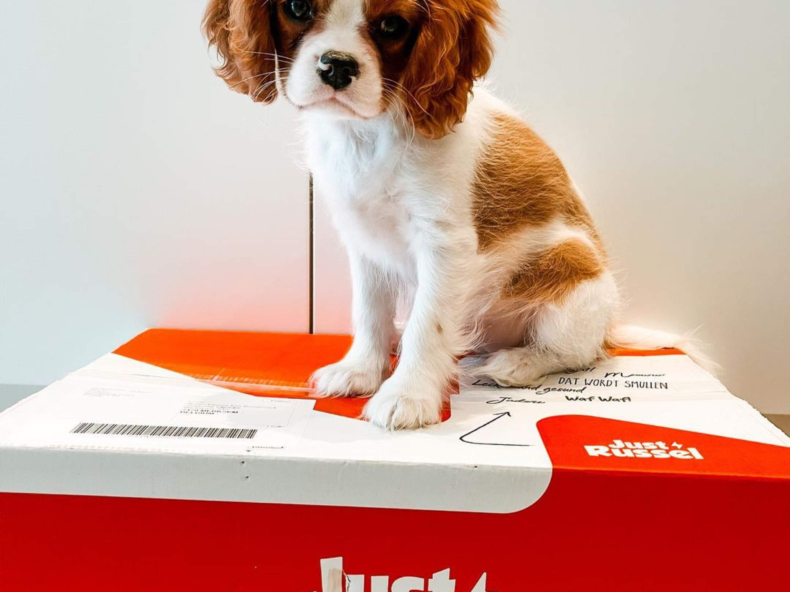 Finally our puppy Milo eats enough! He did not like the kibble we got from the kennel and only ate half of his portions. Now that we give him the customised food, he happily eats everything! Thank you Just Russel!!!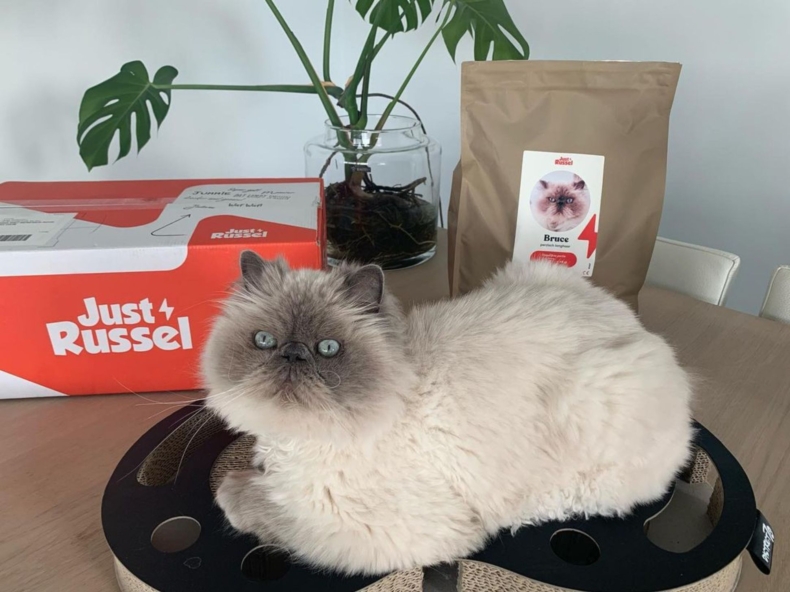 We have not been using Just Russel's cat food for very long, but so far we are very satisfied. Our cat visibly likes the food! The service is fantastic and the system is also super convenient. You are automatically sent a new bag when the current one is almost empty, very nice and handy!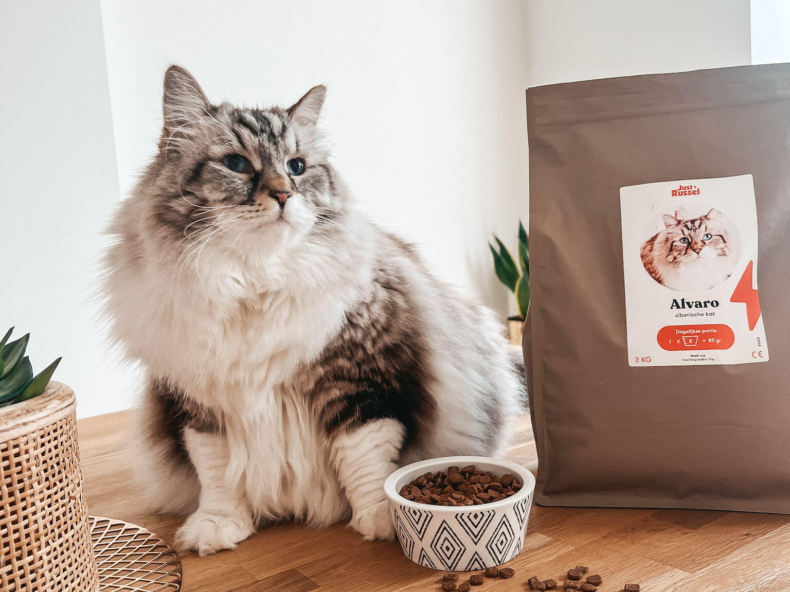 I was a bit sceptical at first, but my cat immediately loved the new food and started eating it right away. I noticed he had more energy and his coat shined more than before. However, the most striking thing was that he now always finishes his bowl, which was not always the case before.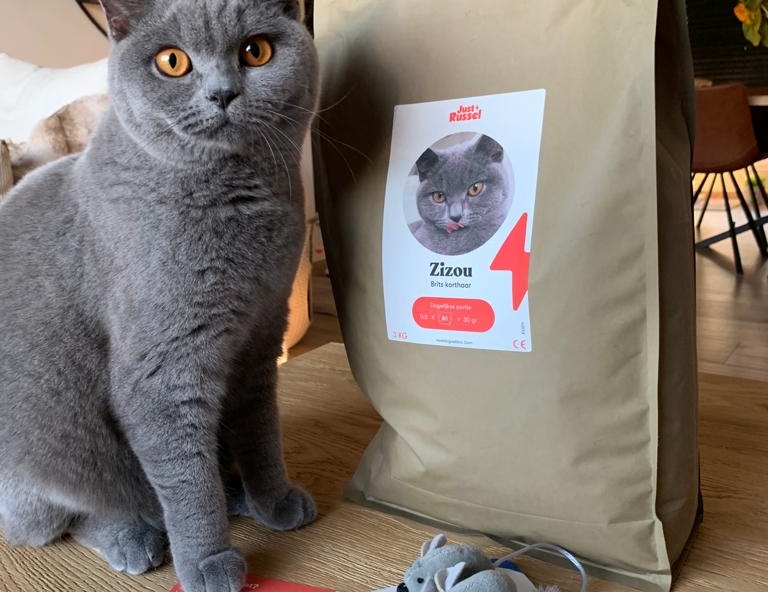 It amazes me how big of an impact your food has had on my cat's health. She always suffered from being overweight, but since we switched to Just Russel, she has reached a healthy weight for the first time. The included measuring cup also ensures that you can give exactly the right portion, super easy!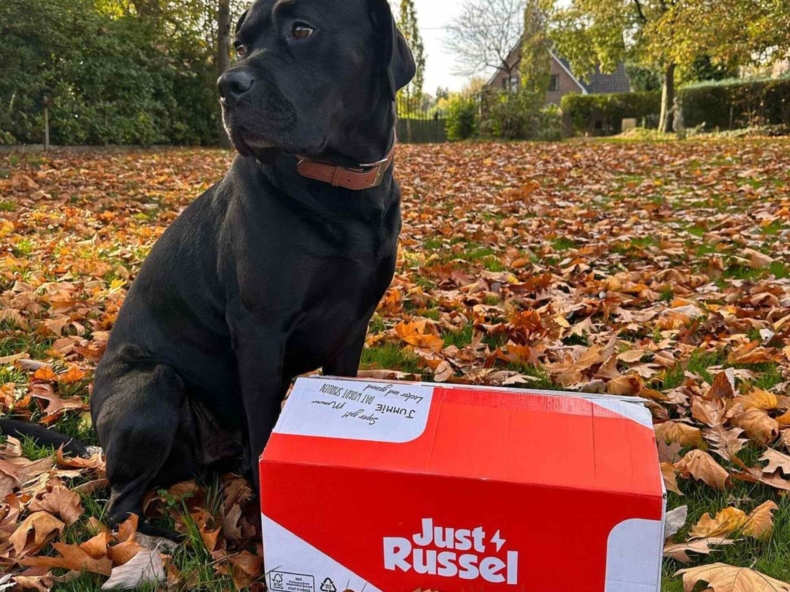 Fantastic service, super friendly people and price-quality really the best we have had in terms of food for Abby! Very happy with it and it takes away a lot of the hassle of never having to think about getting food. It just arrives at your door on time every month! I love it!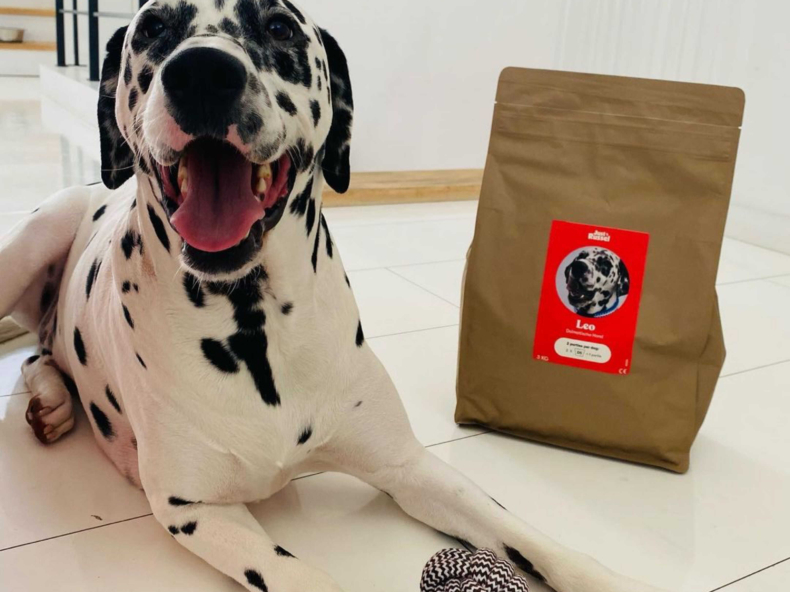 We spent a long time looking for the right food for our Leo and tried a lot of brands. Now that we feed him Just Russel's food, he finally has solid bowel movements again. And of course it's super convenient that it's delivered too!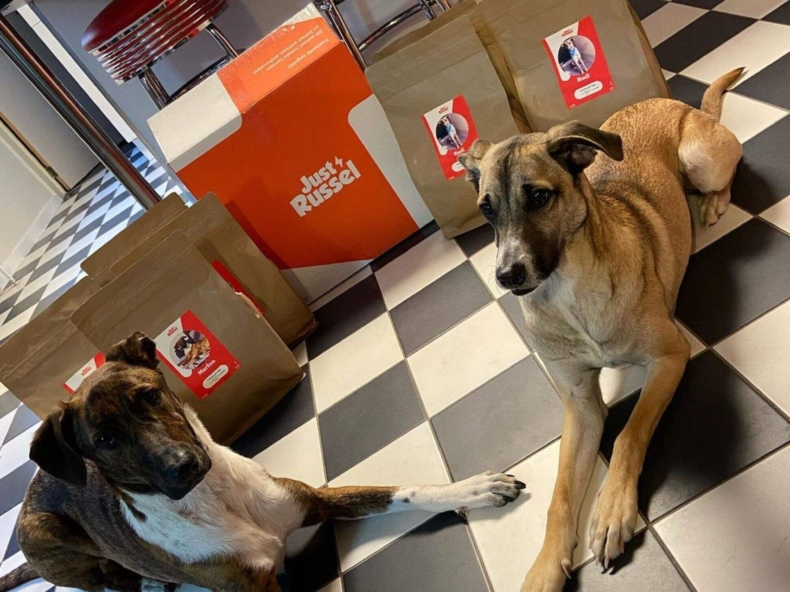 We have a separate bag of customised food for each of our dogs and they really love it. I notice that their coats shine beautifully and they have much more energy! The customer service always works super smoothly too! It is also very easy to track or adjust delivery yourself.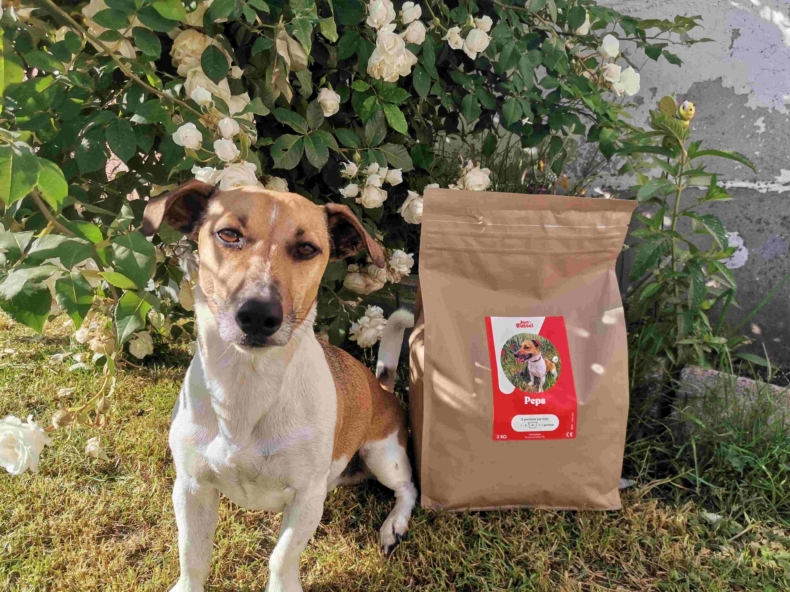 I find it very good dog food. Our dog used to have skin problems but with this food his coat shines like never before. The service and delivery are also exceptionally good. In short: awesome!
Owner Eline & Beau
"I am so happy with Just Russel! I have finally found the perfect food for my dog. Just Russel's personalised formula is tailored to my dog's unique needs and home delivery is so easy. Moreover, the personalised support was great. I recommend Just Russel for anyone looking for the best food for their pet."

– Eline M., owner of Beau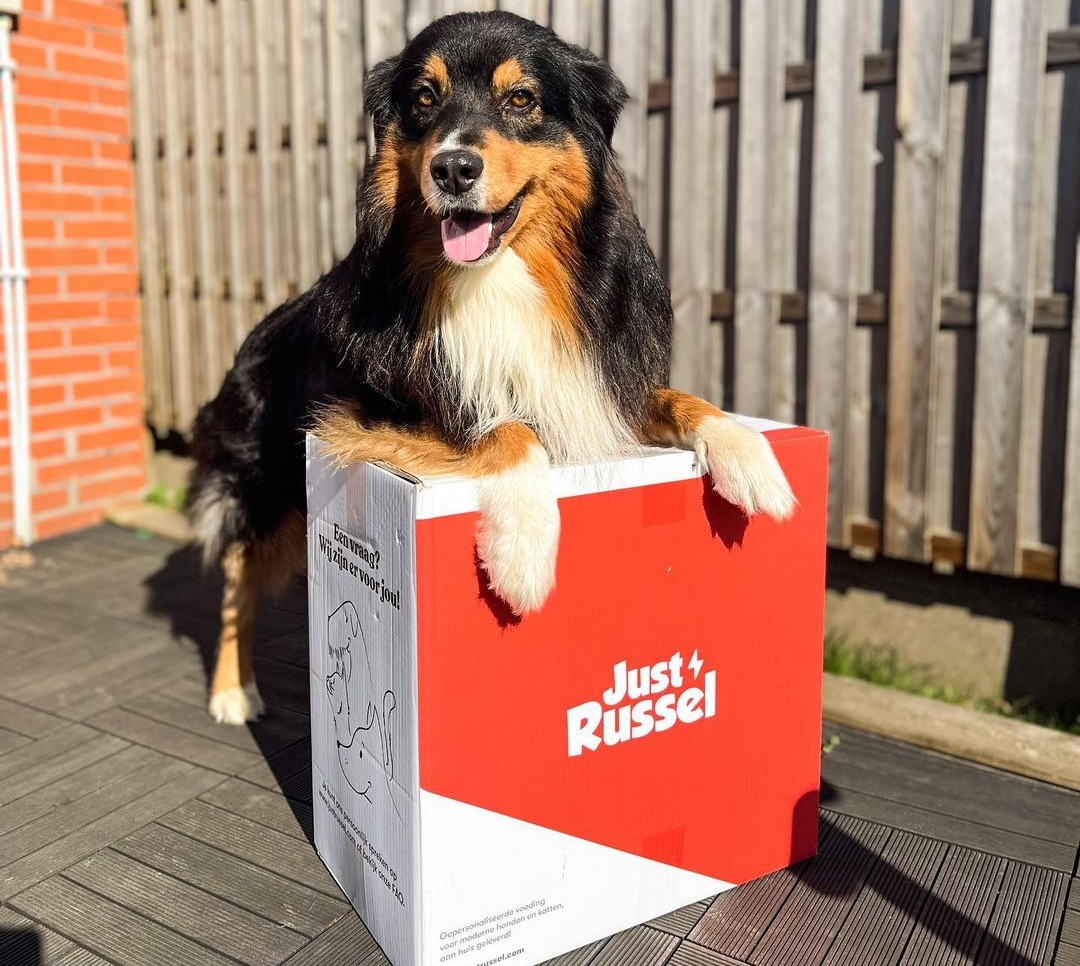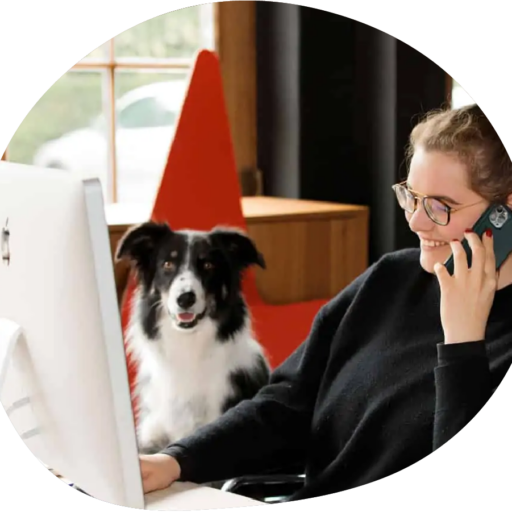 Not agreeing?
Still not 100% successful with the food? Then you can switch flavours and compositions. Call, e-mail or WhatsApp with our vets and they will look with you at the extra special needs of your dog or cat. You can return your old bag of food for free. Within a few days, you will receive your new, super-duper personalised kibble.

✉️ hello@justrussel.com
10,889 healthy pets already thanks to a personalized feeding plan