Ready for 100% peace of mind with a nutrition plan for your pet?
Never run out of food, automatic deliveries, flexible cancellation and food tailored to your dog or cat. That's your worry-free future as a Just Russel family member.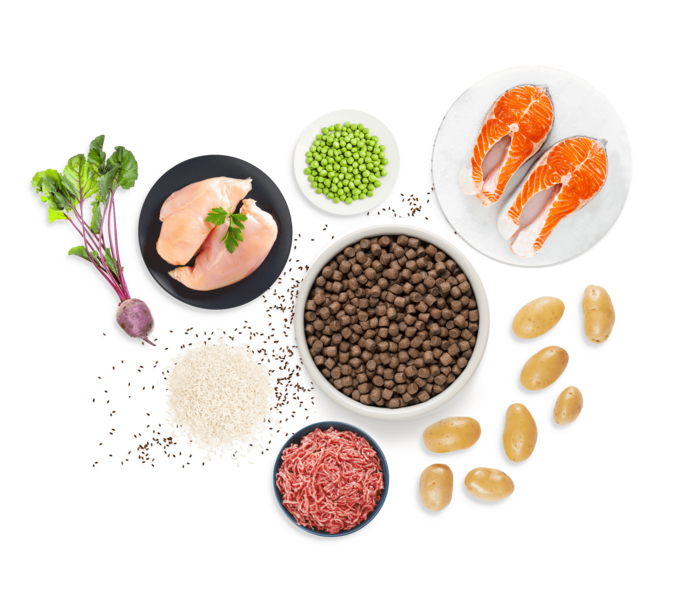 The benefits of a nutrition plan for your dog or cat
Save yourself time…
No time to go back-and-forth to the pet shop? Rest assured: at Just Russel you can order everything for your pet online and get it delivered at home.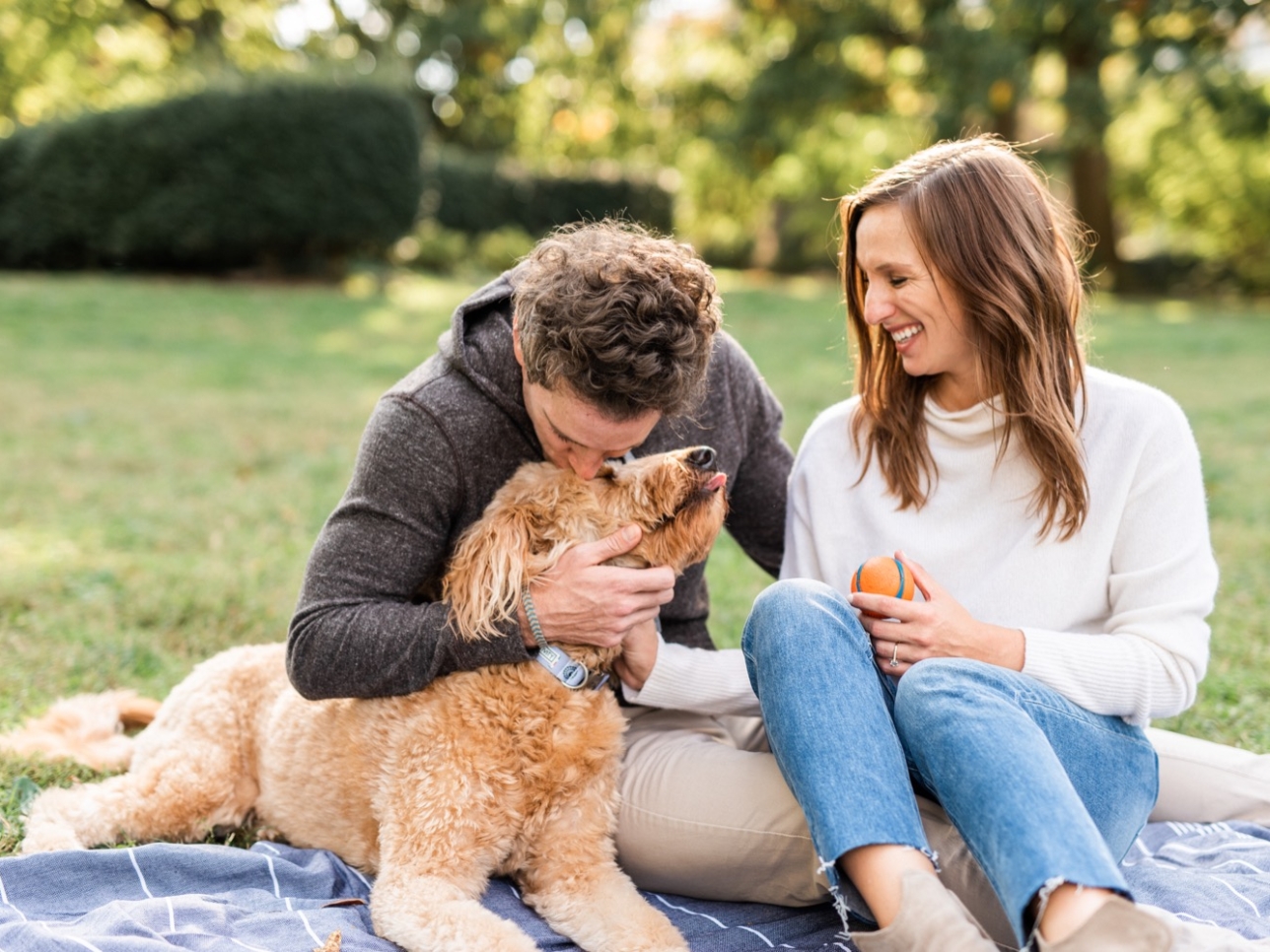 … and money
With us, no middlemen taking margin on your food. This is how you get up to 30% cheaper premium food than with traditional brands. We also always deliver free to your door and you get a discount on all the fun and tasty extras for your dog or cat.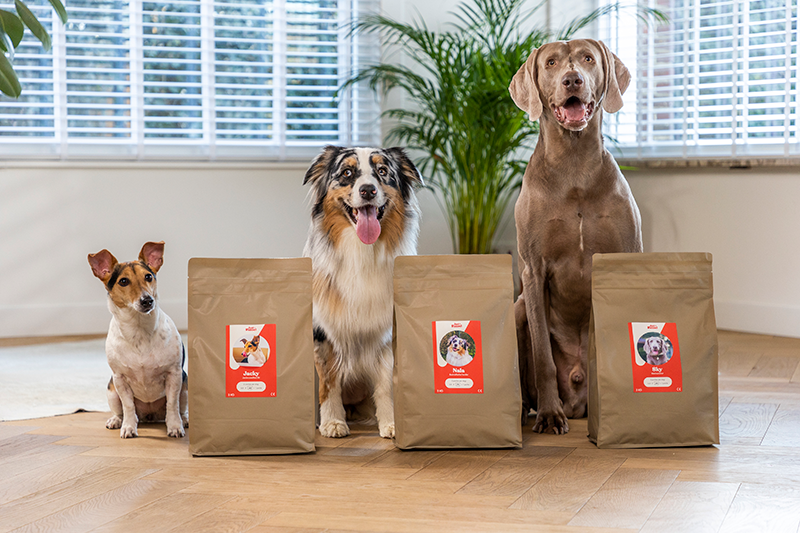 Never run out of food again
Our smart analysis-tool knows exactly how much your dog or cat eats and therefore when you are due for a new delivery of kibble. Before you would run out, the postman will ring your doorbell with new bags of custom-made food.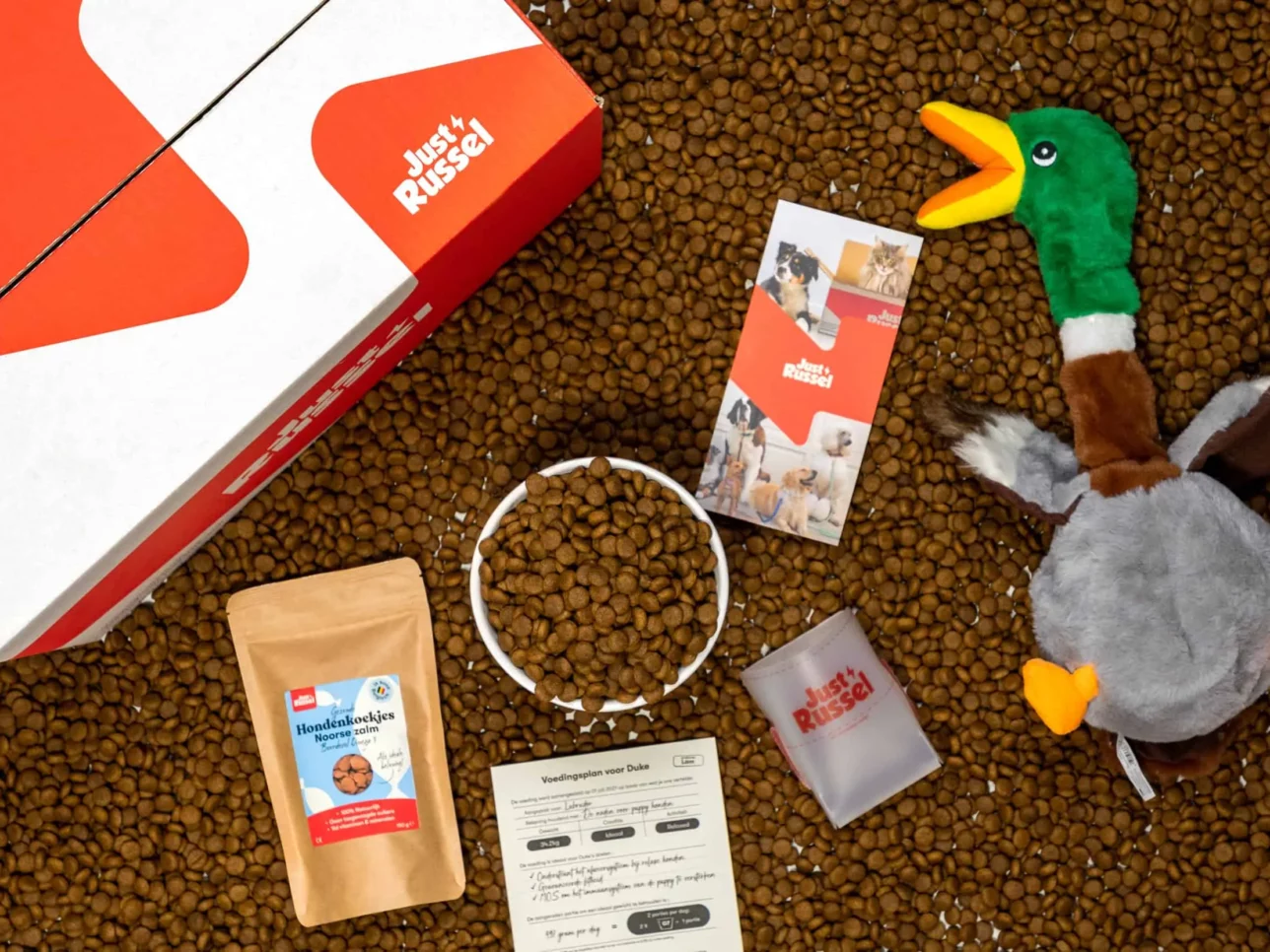 Kibble that grows with you
From puppy or kitten to senior dog or cat: your pet has different nutritional needs at every stage of life. We keep track of his age for you and automatically adjust the composition of his kibble so he never lacks nutrients.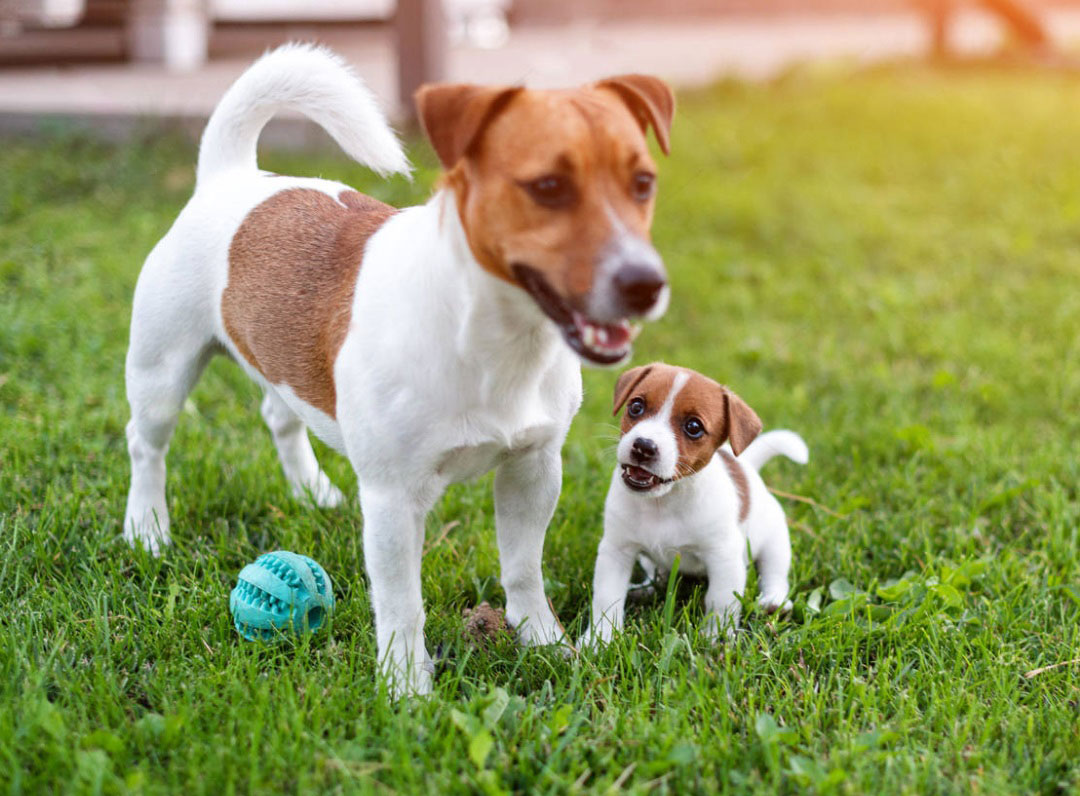 Always in control
Have your dog or cat food delivered according to your schedule. Out of power for a while? Then you can delay or pause your deliveries at any time in the Just Russel-app.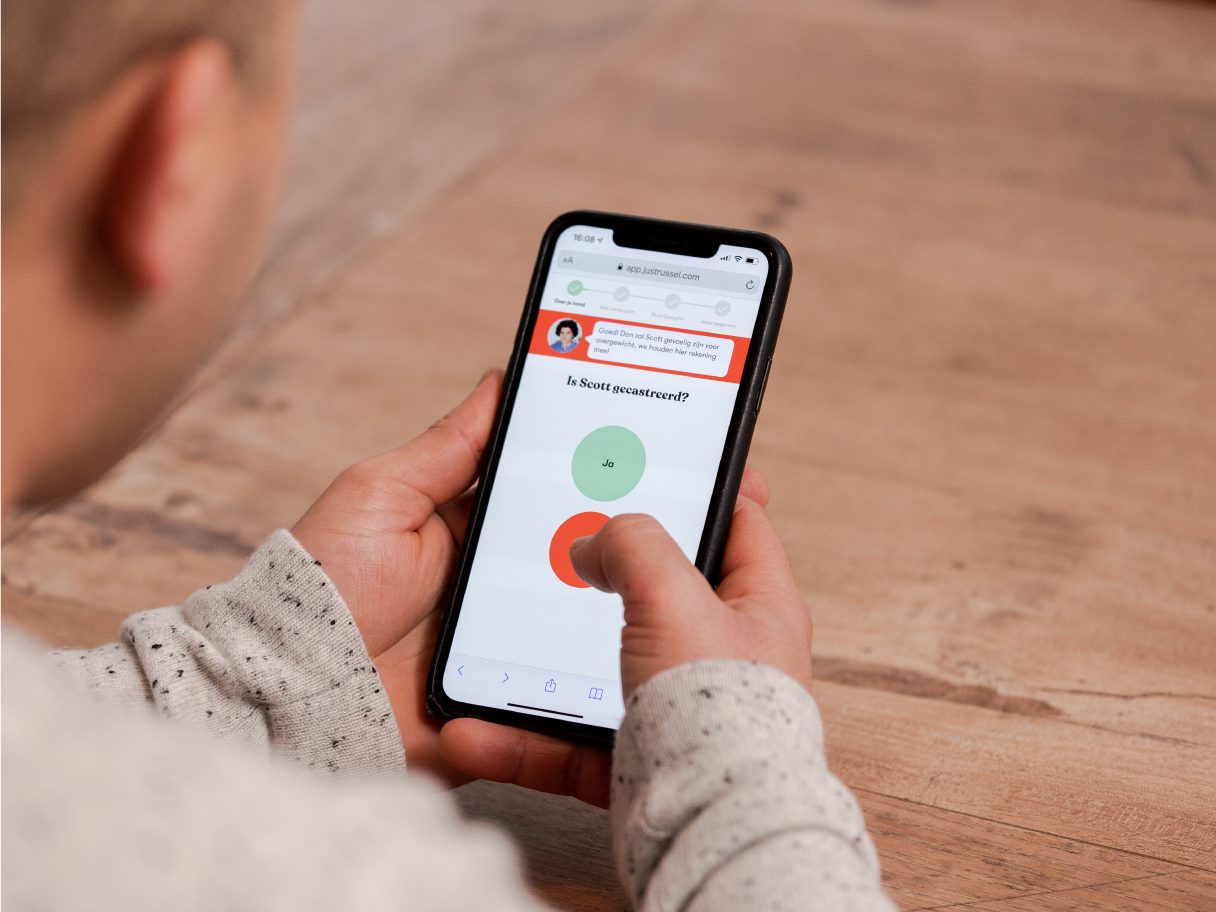 Supervised care for your pet
Our veterinarians draw up your nutritional plan, but did you know that you can also contact them for free nutritional advice? This way we can take even better care of your pet together.

Contact them by phone or e-mail or chat quickly via WhatsApp or Facebook Messenger. Whatever you prefer.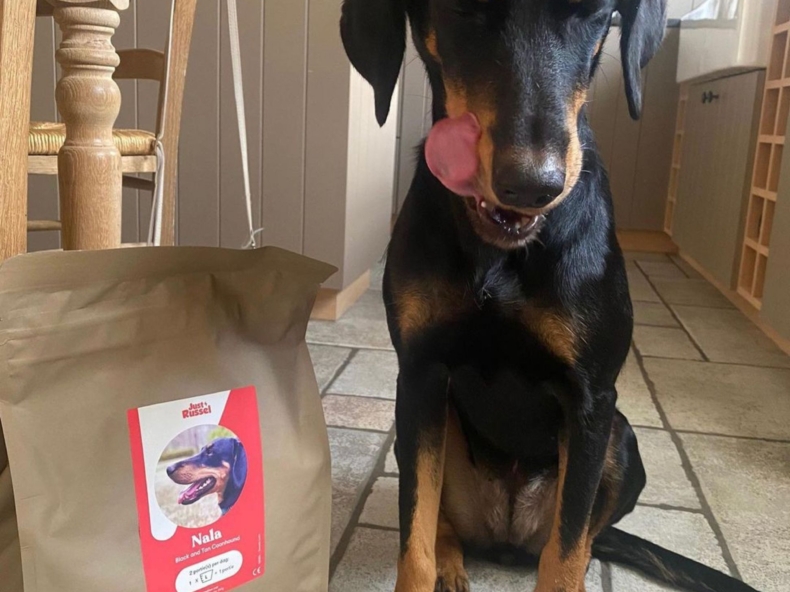 Ongeëvenaarde service en transparantie. Ook de prijs-kwaliteit is top: na veel research concludeerde ik dat de ingrediënten van zelfs de grote merknamen teleurstellend kunnen zijn. Just Russel daarentegen scoort heel goed. Ik stond eerst niet te springen om direct een abonnement aan te schaffen maar het blijkt echt super gemakkelijk te zijn om dit ten alle tijde te pauzeren. Nu we drie maand verder zijn zet ik het niet meer op pauze want de berekeningen komen perfect uit!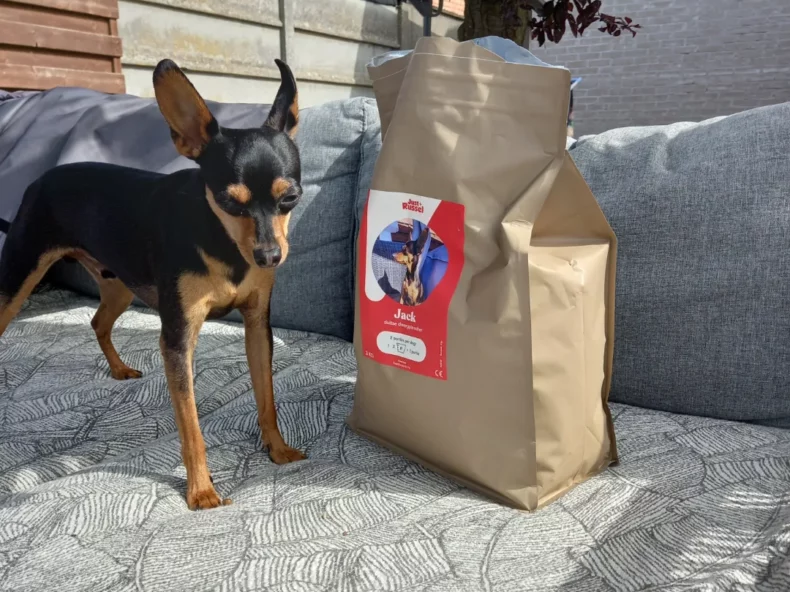 Onze hond vindt het eten zeer lekker. Het voelt ook goed dat wij via de site de levering kunnen pauzeren of volledig kunnen opzeggen. Wij zijn erg tevreden, want nu wordt het eten elke maand gewoon voor onze deur geleverd. Wat een luxe en het is een Belgisch product. Top!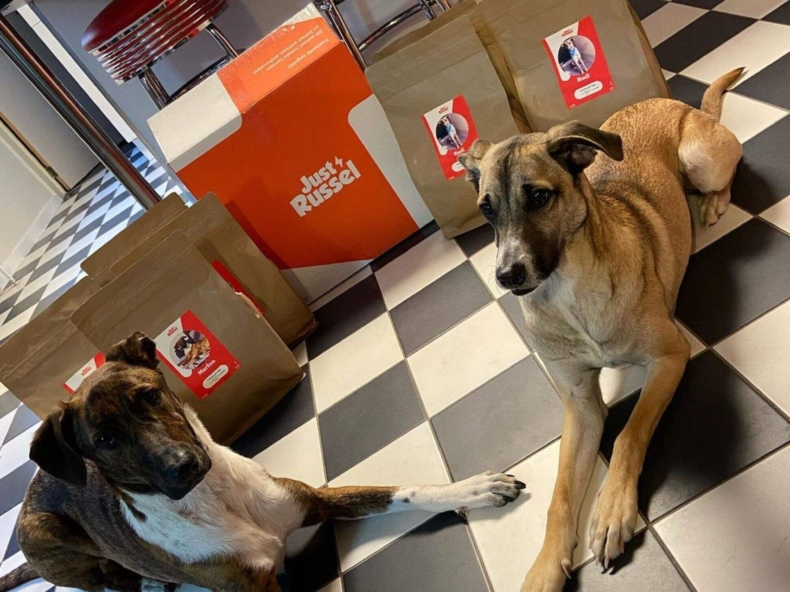 We hebben voor elk van ons honden een aparte zak met op maat gemaakte voeding en ze zijn er echt dol op. Ik merk dat hun vacht mooi blinkt en dat ze veel meer energie hebben! Ook de klantenservice werkt altijd super vlot! Het is ook zeer makkelijk om zelf de levering op te volgen of aan te passen.
Curious about your nutrition plan?
Let us start with kibble tailored to your dog or cat. We are not only talking about the chunk size, but also about the composition and taste. 100% according to your pet's needs. Discover more about it via the red buttons!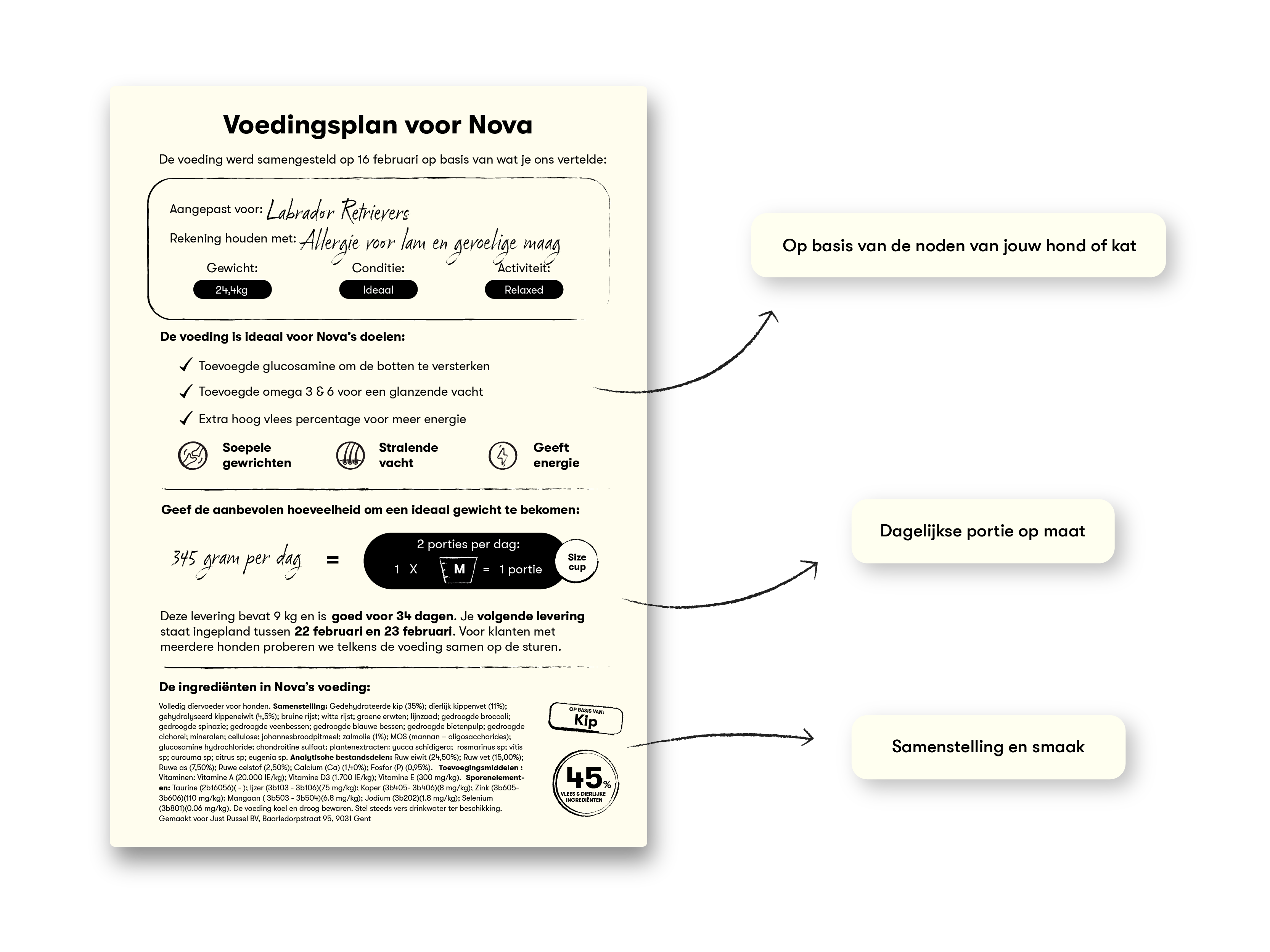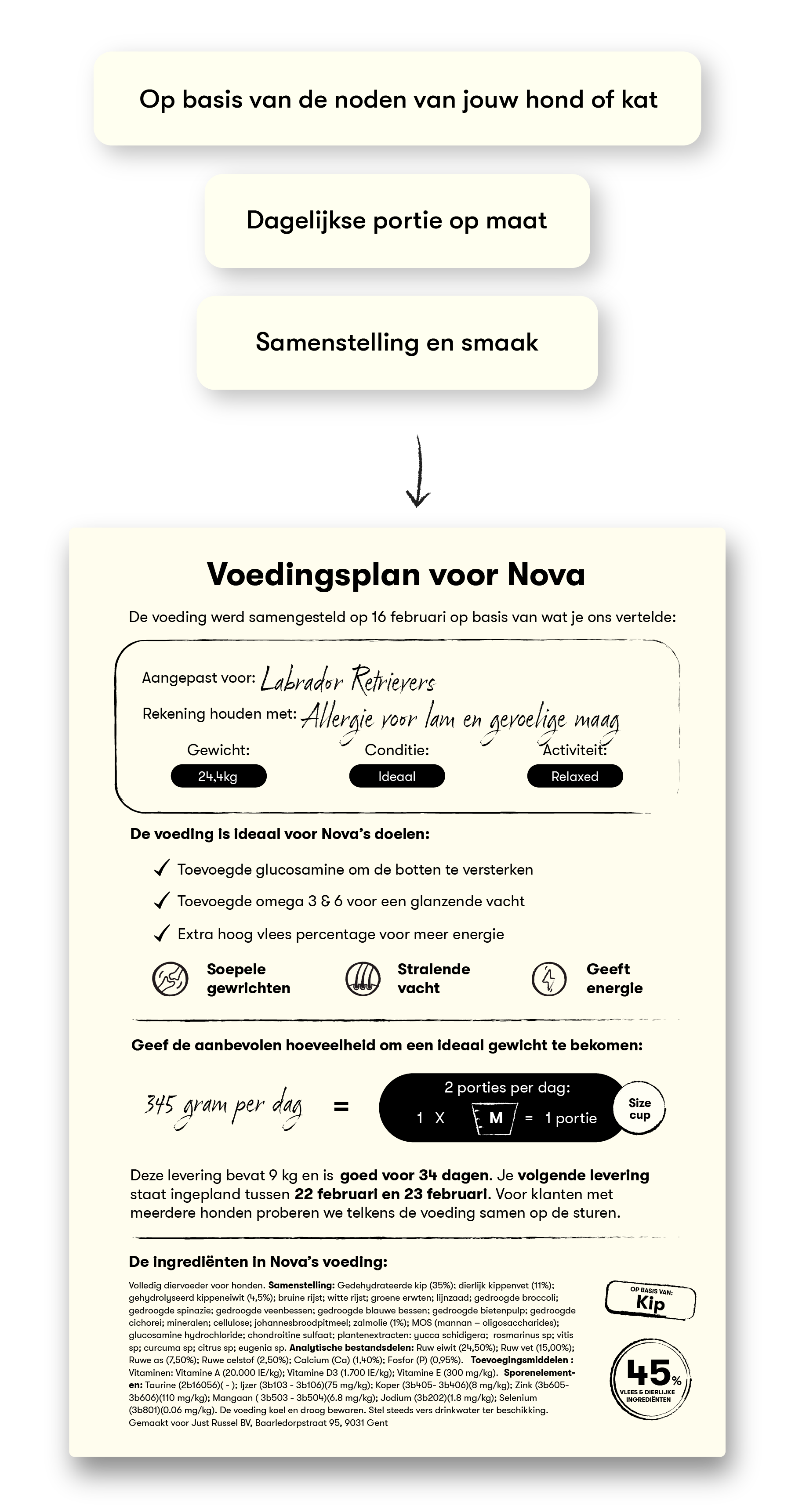 Already 6 486 002 meals delivered!