Everything in 1 place for a healthy and happy pet
The service of a pet shop and the speed, convenience and extensive range of a webshop. That's what Just Russel has in store for you, in addition to personalised food for your beloved pet.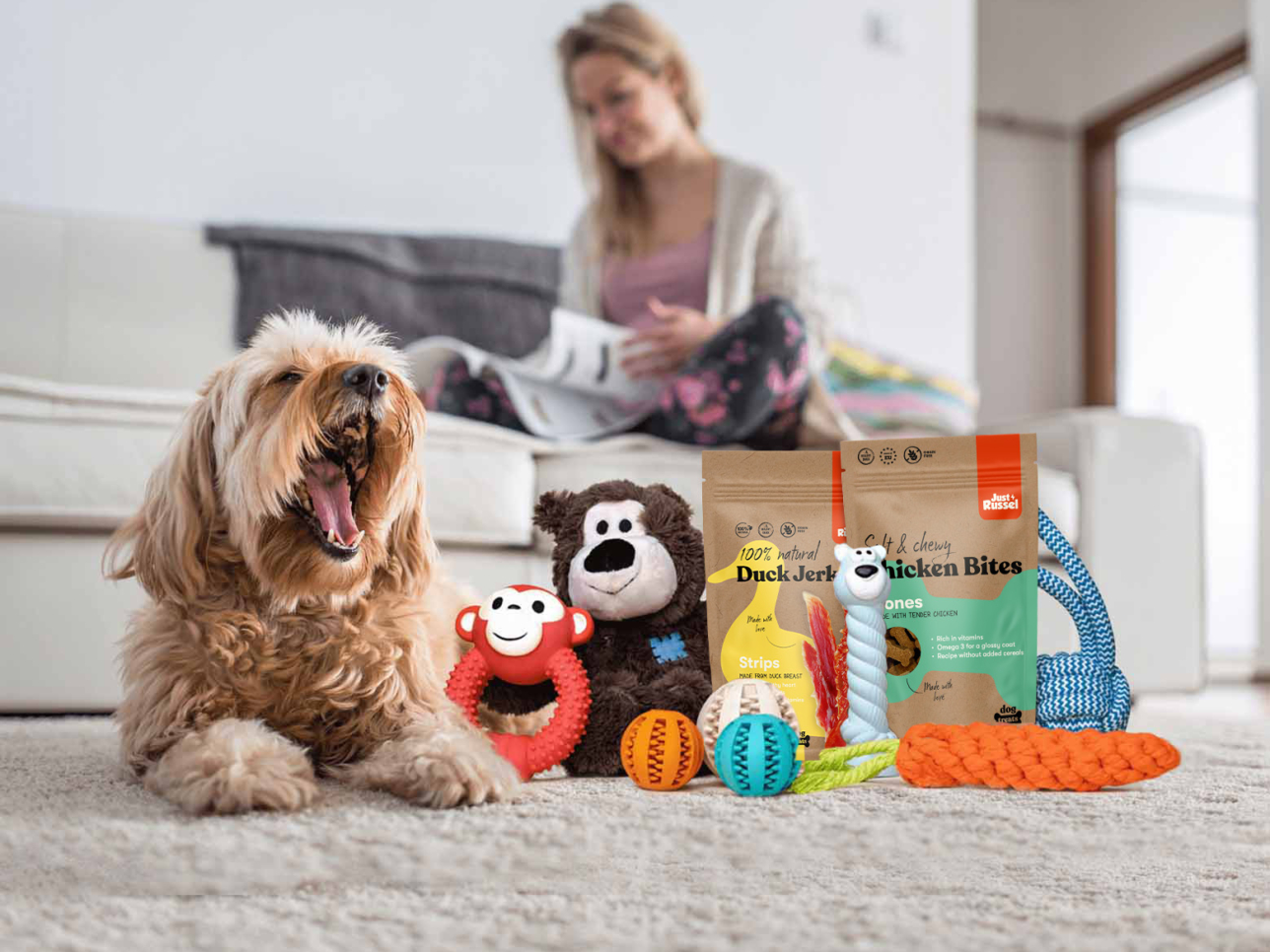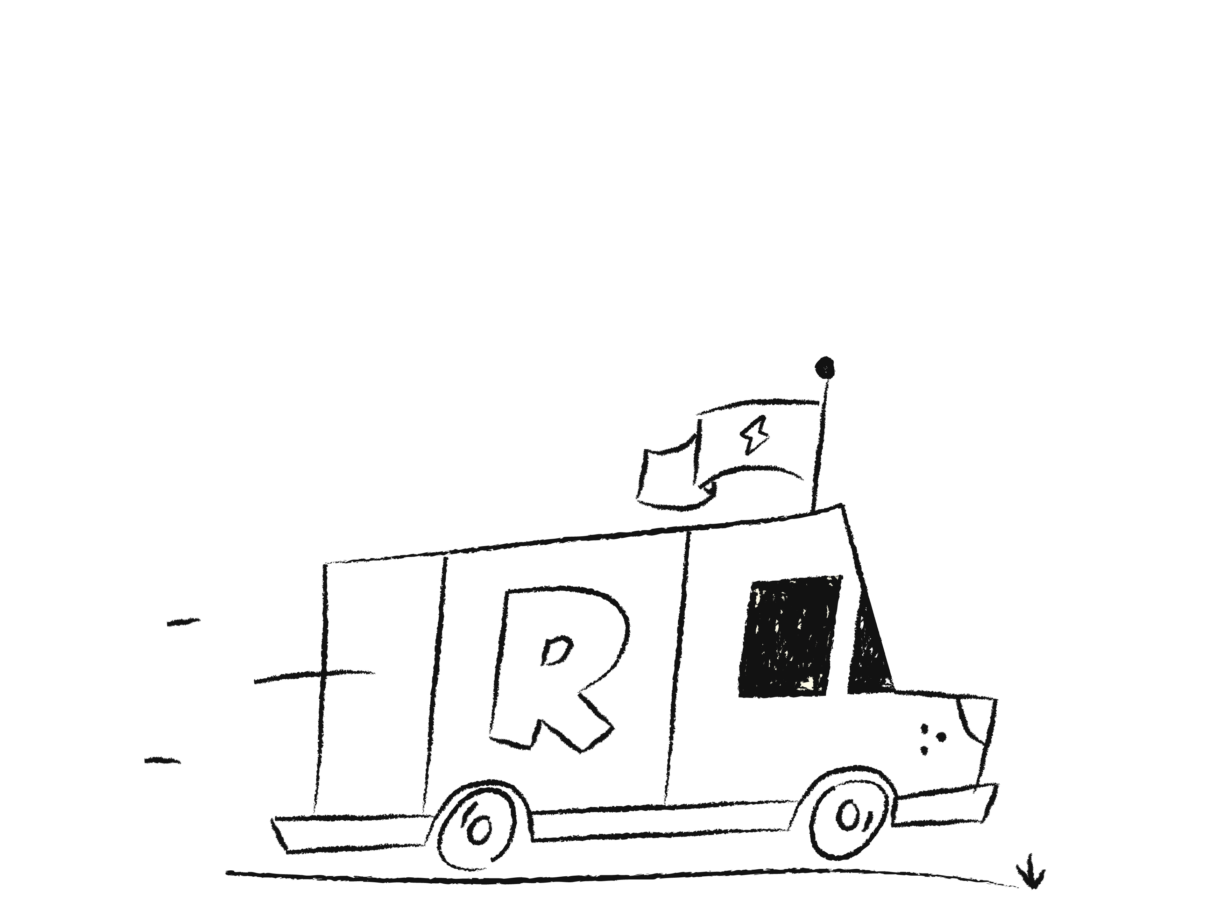 Free shipping
Starting from €40 or free with your personalised food.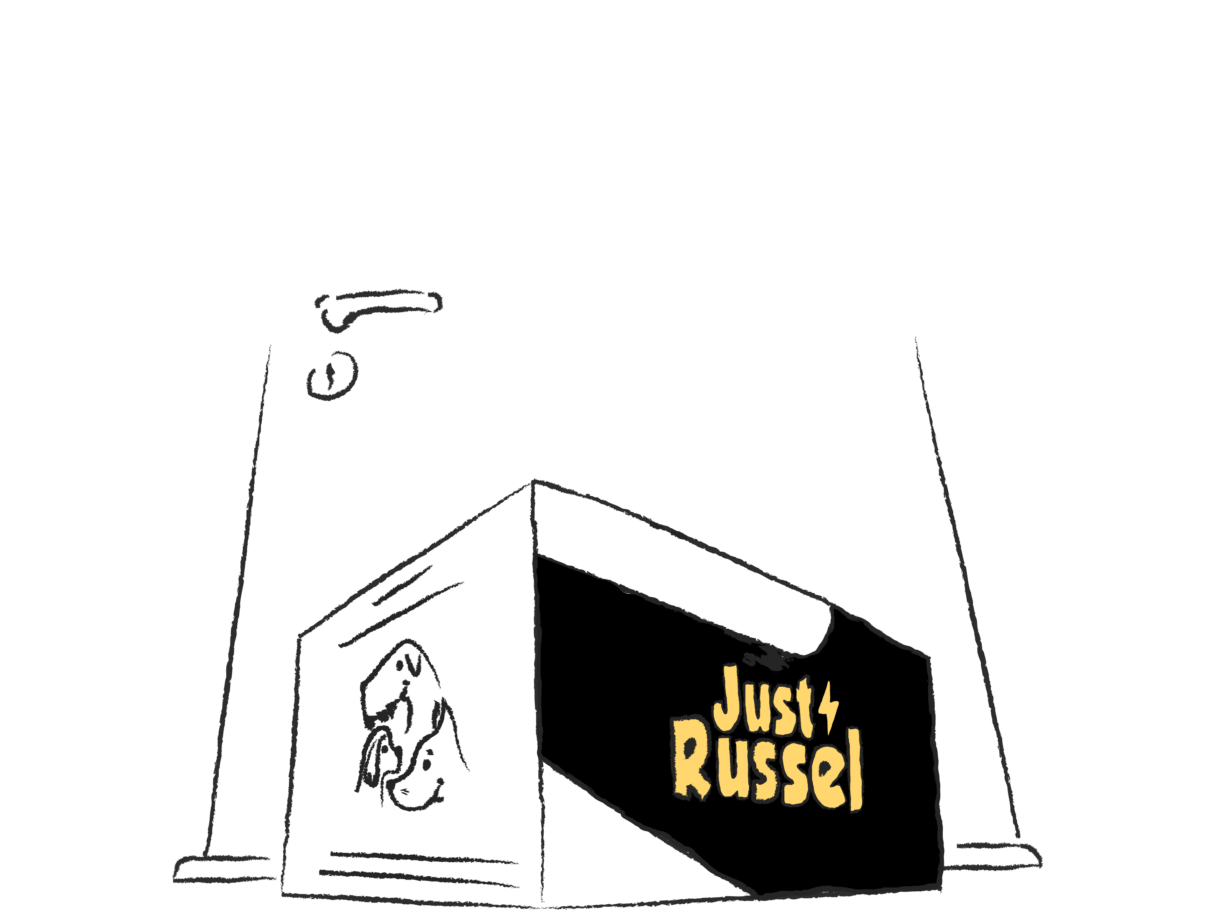 Ordered today, delivered tomorrow
For all orders placed before 15:00.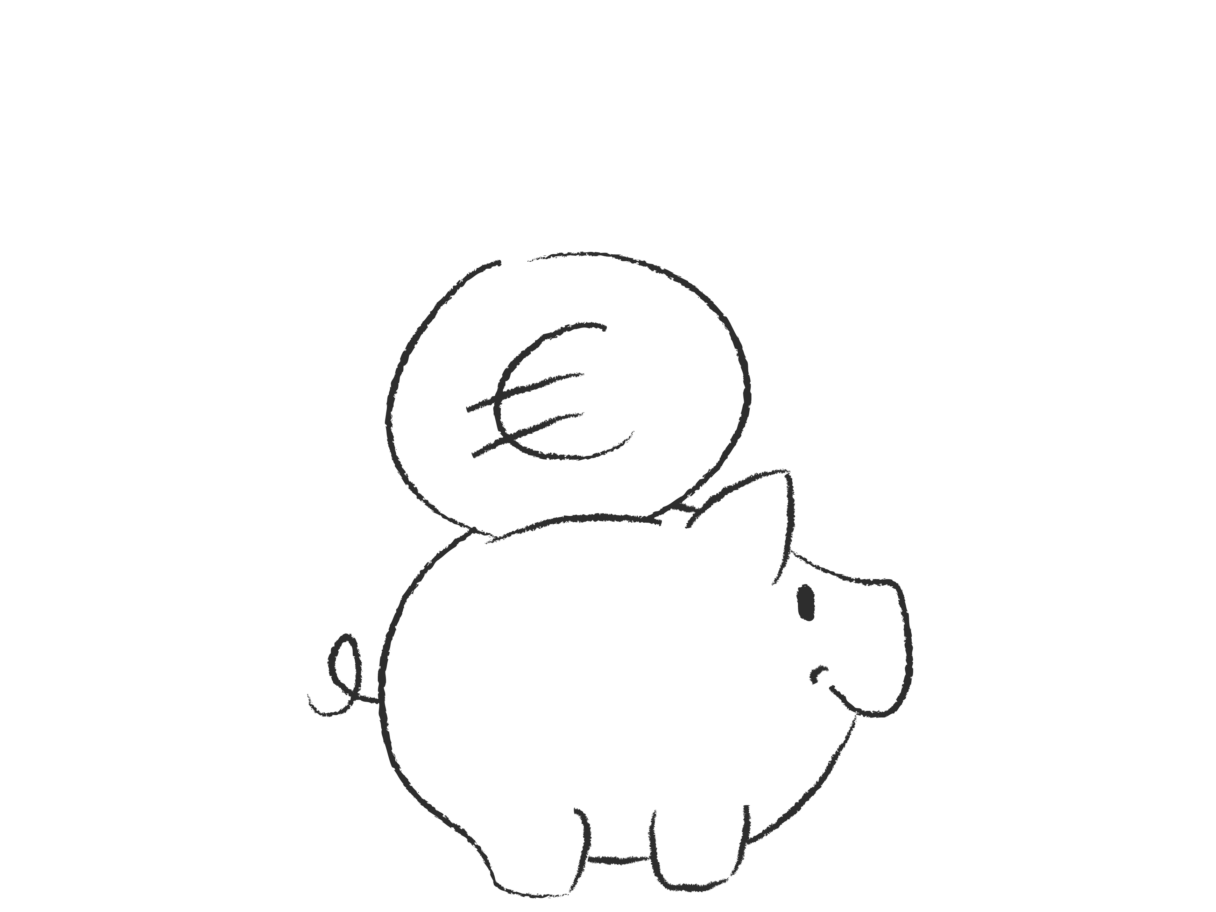 Always an extra advantage
Get 10% off all shop products as a Just Russel family member.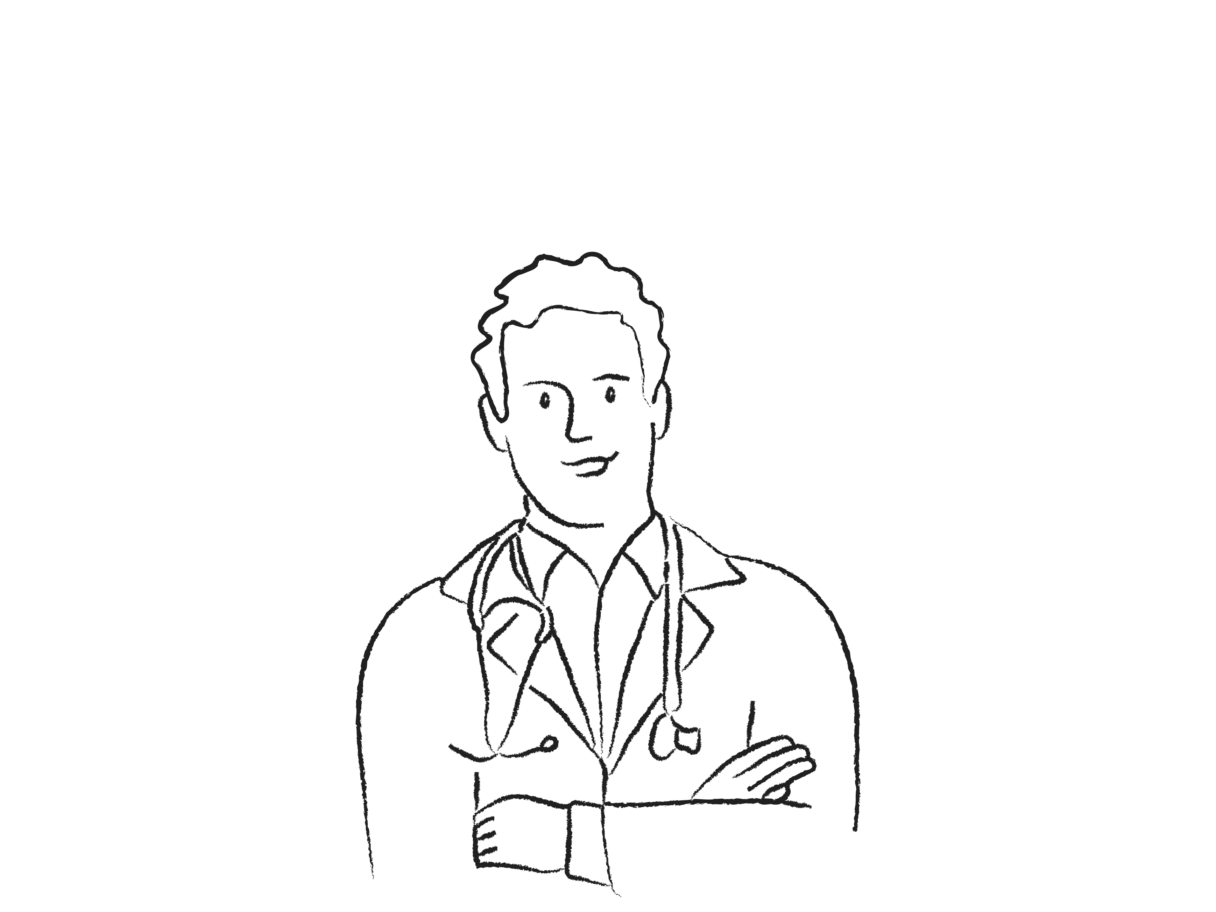 The best service
Chat, email or call our customer service team for free.
Celebrate every day with healthy snacks
Overweight? Difficult digestion? Allergies? No wonder if you check the ingredients of your dog or cat snacks: wheat flour, bone meal, sugar, salt, caramel coloring (what?!). So trust the selection of safe and tasty snacks for your pet from our veterinarians.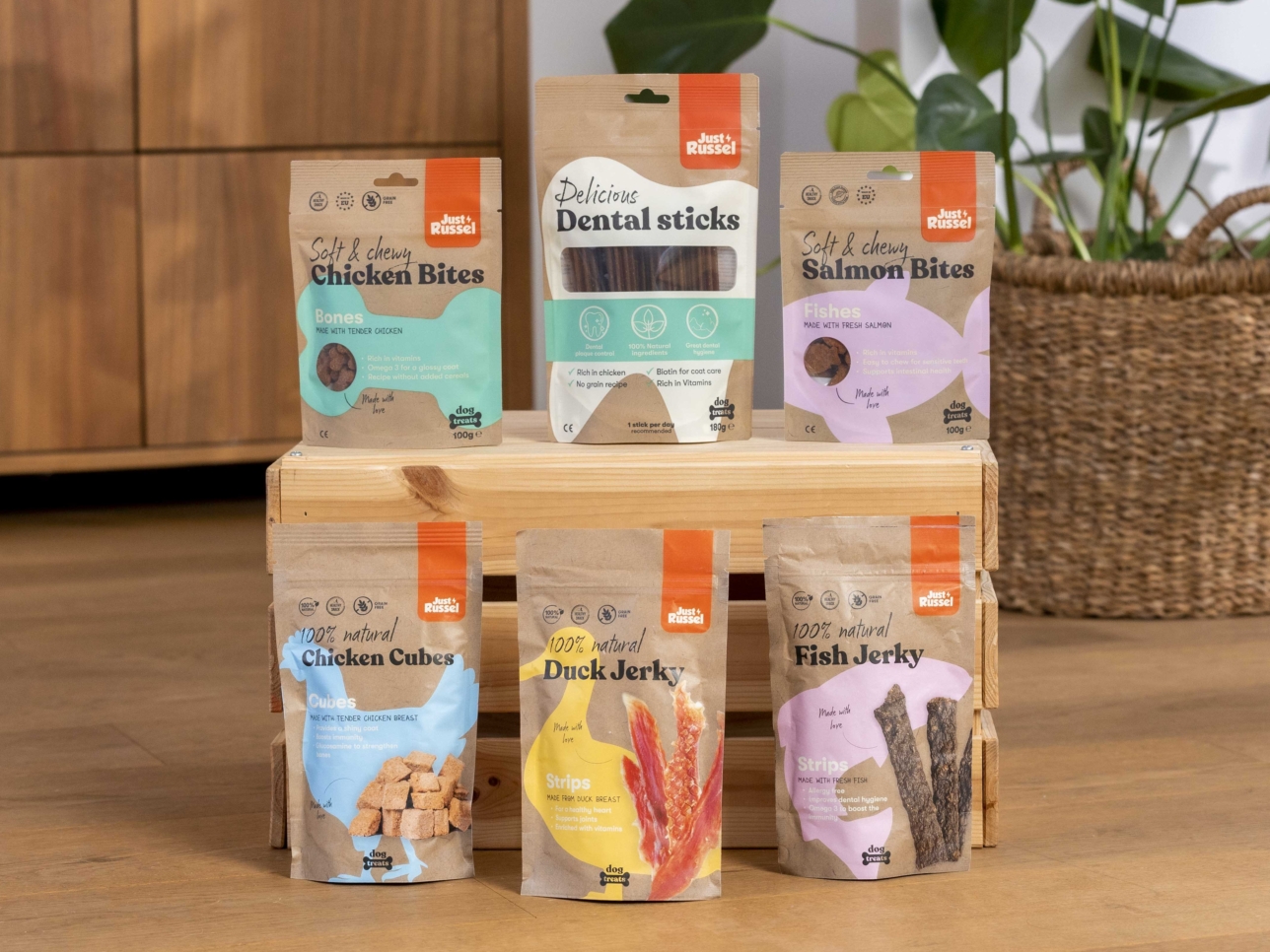 Limitless fun for all pets
Life should be fun! So spoil your bestie with crazy toys that make him happy to be a dog or cat. A toy with catnip disguised as an avocado or a fetch toy for your dog that floats on water? At Just Russel, there is no limit to fun.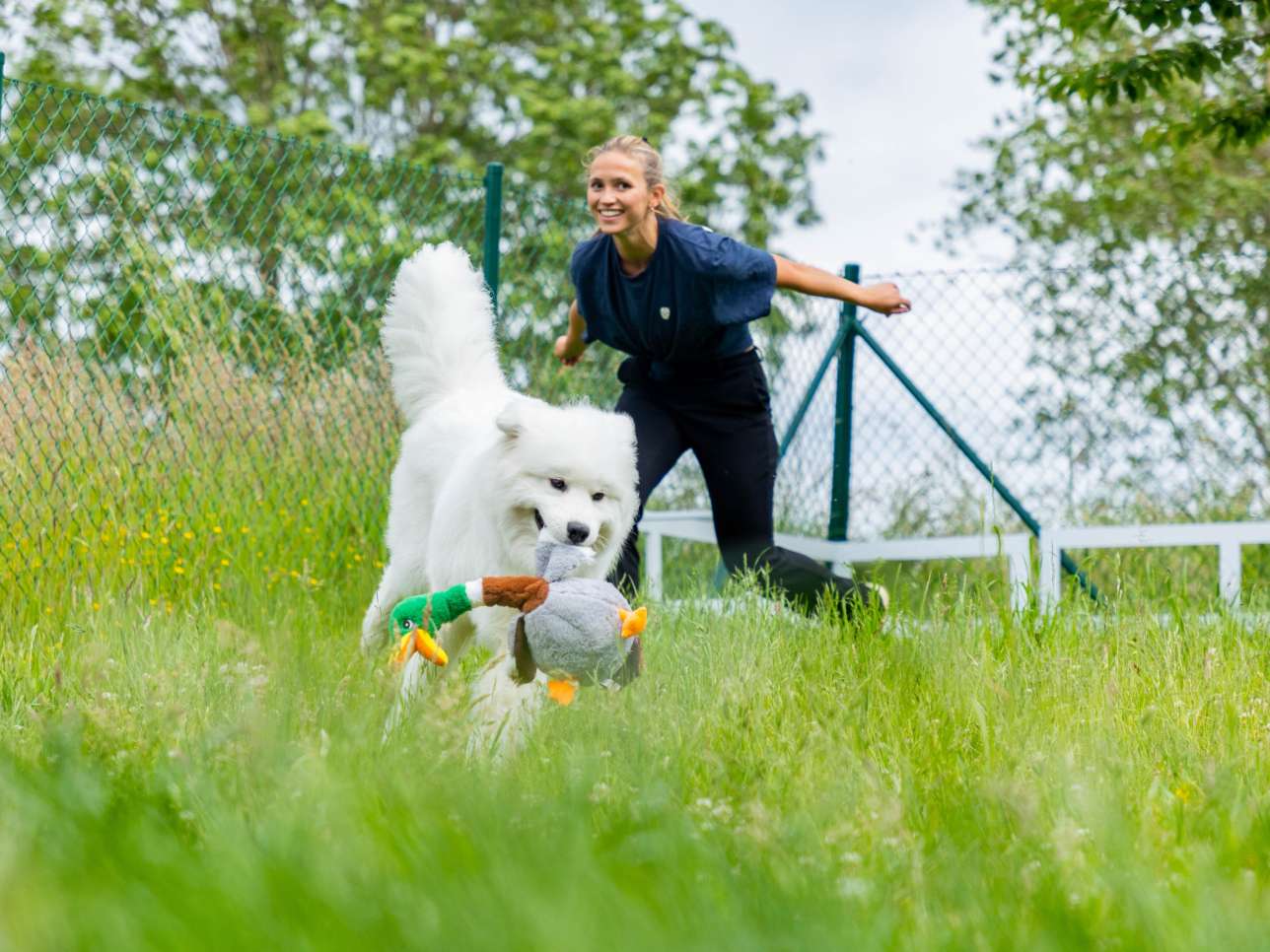 Long and healthy he shall live
Dull coat, difficult digestion, painful joints or nervous twitches? Some dogs and cats could use a helping hand. So treat your pet to tasty nutritional supplements and see him wagging his tail or purring with joy in no time.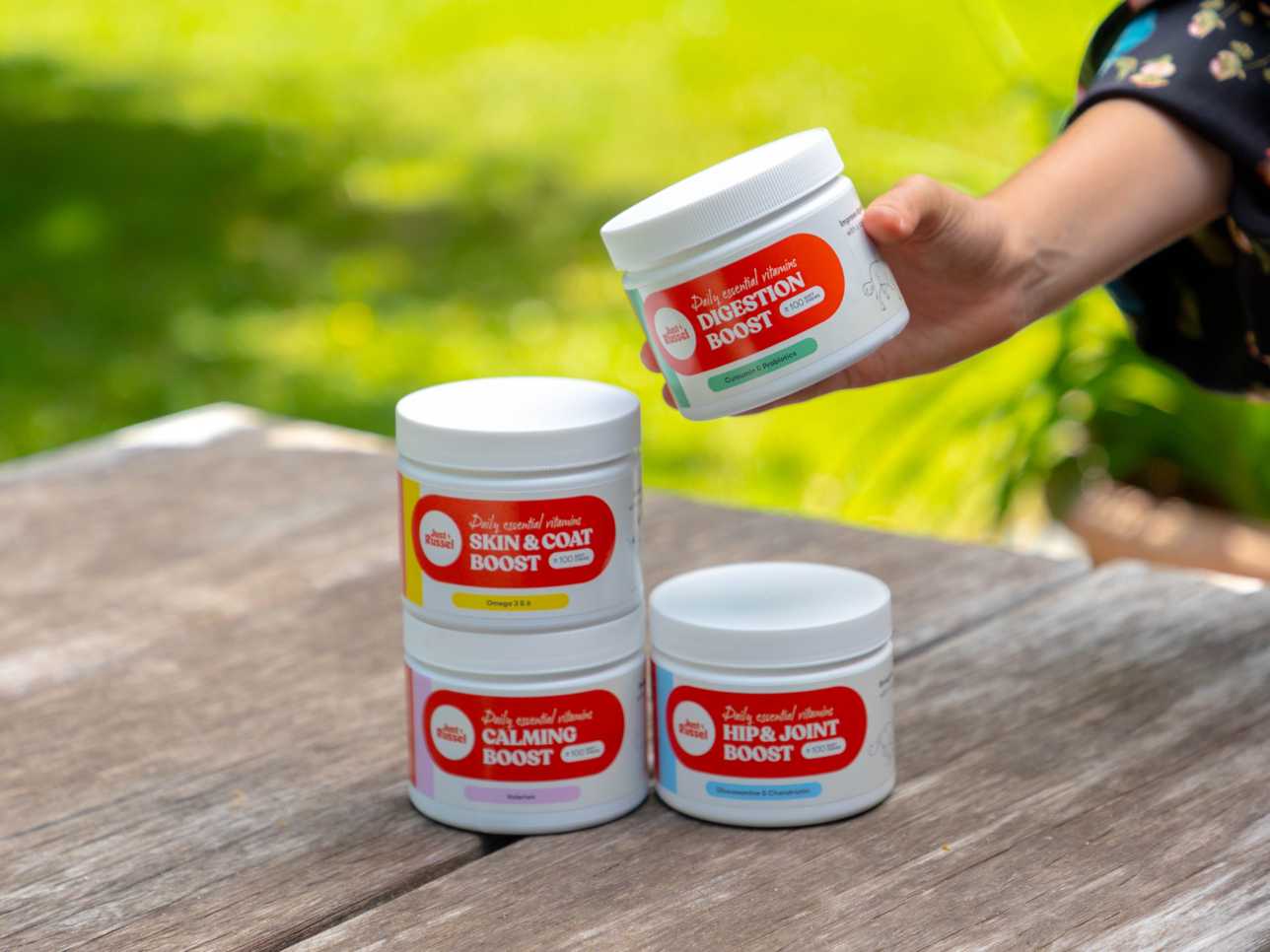 And something for the owner too
At Just Russel we not only want your pet to be happy and healthy, but we also think about your comfort as owner. So that you can leave the house without stress, you will therefore also find ecological poop bags, cat litter and drinking bottles for your dog in our shop.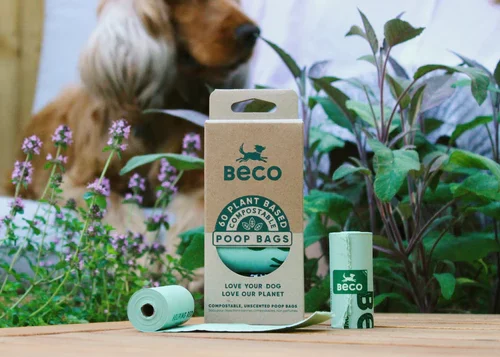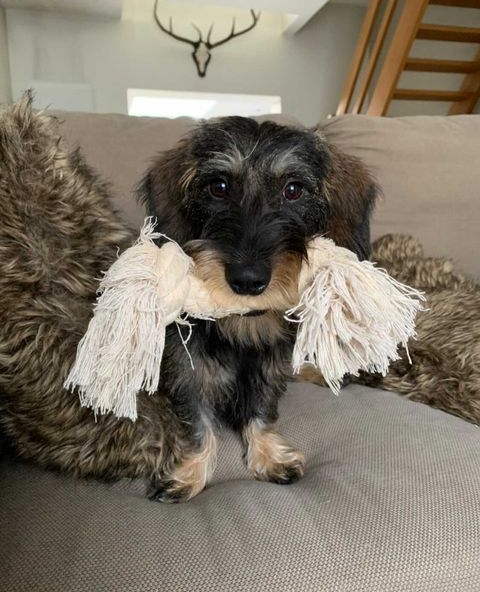 After testing the kibble for an initial period, our dog reacted very well to it. He quickly fished out the Just Russel kibble and left the rest. He also really loves the free toy that came with our second order!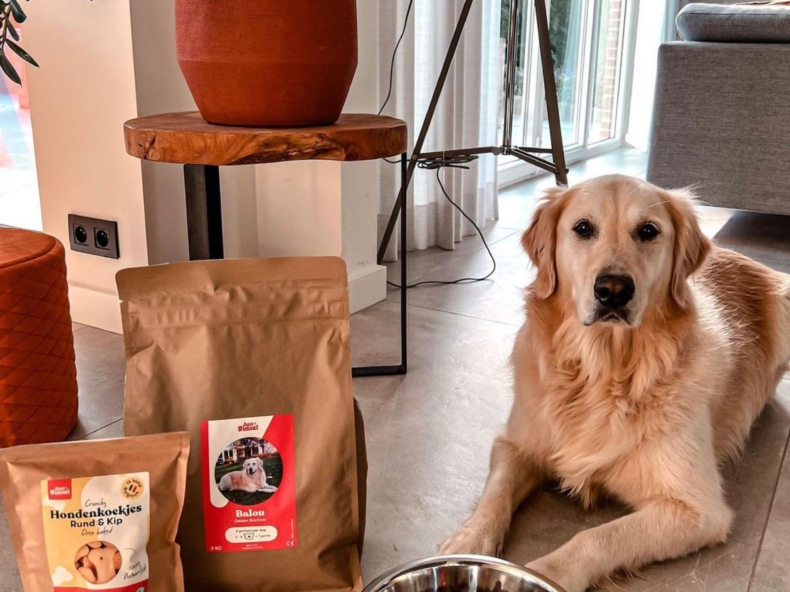 With the previous order, I ordered the vitamin treats in addition to kibble. I was afraid Balou wouldn't like eating them but how wrong was I. When he gets to choose between the new kibble and the old ones, he chooses yours every time!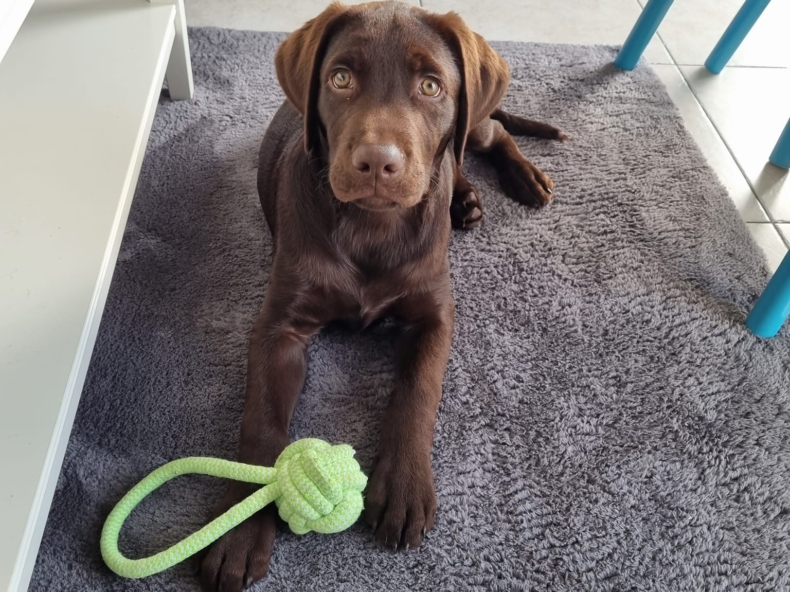 My labrador loves his kibble! We changed kibble because Diesel often left his food untouched. Now he always finishes it within 5 minutes. He also loves his new pull-along toy!
Our bestsellers
Proposal: JR Salmon oil, Kong octopus, JR Cat treats, J-Line dog basket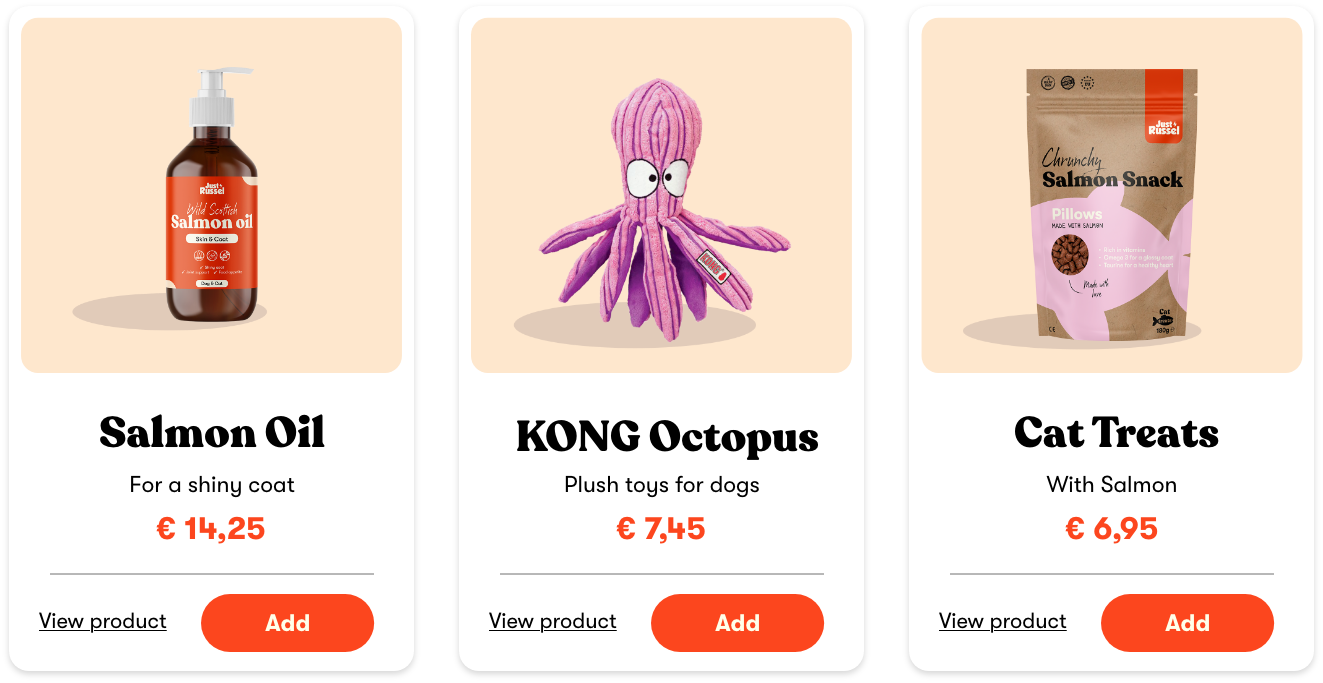 Find out which toys, supplements and snacks suit your pet
Blogs on the cutest toys and supplements
Frequently asked questions
A healthy snack for dogs depends on several factors, such as the dog's size and age, any food allergies and the dog's nutritional needs. Here are a few healthy snacks that are generally suitable for most dogs:

1. carrots: raw carrots are an excellent source of fibre and vitamin A. They are also low in calories and can help clean the dog's teeth.

2. Apples: fresh, unsweetened apples are a good source of fibre and vitamin C. Remove the seeds and core before giving the apple to your dog.

3. Broccoli: raw broccoli is high in fibre and vitamin C, and can also contribute to a dog's healthy digestion.

4. Rice Cakes: Unsalted and unseasoned, rice cakes can be a tasty treat for dogs and are low in calories.

5.Dried sweet potato: Dried sweet potato is a delicious and healthy snack for dogs. It is a good source of fiber, vitamins and minerals.

Keep in mind that these snacks should only be given as a supplement to the dog's normal diet and not as a replacement for a balanced diet. Moreover, you should always supervise your dog when giving him snacks to avoid choking hazards and ensure that the dog eats the treats safely.
How many snacks a dog is allowed depends on the dog's size, age and activity level, as well as the type of snack given. In general, it is important to limit the amount of snacks and ensure that these snacks do not exceed 10 percent of the dog's total daily calorie intake.

As a guideline, an adult dog of average size (approximately 25-30 kg) can be fed between 1 and 3 snacks per day, depending on the type of snack and the dog's daily calorie needs. It is also important to remember that snacks should not replace full meals and should only be given in addition to the dog's normal diet.

Feel free to message or call us with further questions and we will be happy to help you.

☎️ +32 472 90 90 39
✉️ hello@justrussel.com
Dogs like different things as rewards, but most dogs especially appreciate tasty foods such as dog biscuits, chewy snacks and pieces of meat.

🍪 Discover our product range here
10,889 healthy pets already thanks to a personalized feeding plan